MAC Cosmetics is a subsidiary of its parent company Estee Lauder Companies. It is associated with lifestyle and retail industry as it deals in the cosmetic sector. The company was founded in the year 1984 by its co-founders Frank Angelo and Frank Toskan and in the year 1998 became a part of its present owners. MAC Cosmetics has the distinction of being named one of the three top-brands in makeup category. It faces competition from the following
Revlon
Clinique
Maybelline
L'Oreal
Product in the Marketing mix of Mac Cosmetics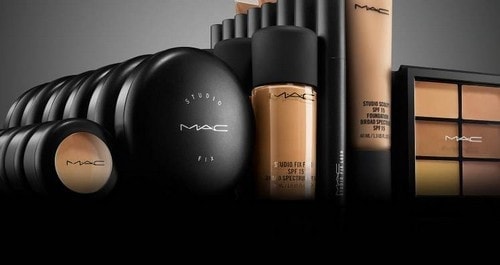 MAC Cosmetics started its journey by distributing its products between models, photographers and family members. It has gained a worldwide respect and recognition via its products. The company have released tests that show a marked improvement in the firmness and smoothness of skin as well as wrinkle reduction after using MAC Cosmetics.
In the year 2016, MAC Cosmetics launched its new collection MAC Selena and within a few hours, it was a total sold-out. People gathered outside the stores for hours to make a purchase. In December the collection was restocked because of such high demand. The product portfolio of MAC Cosmetics includes
Make-up
Face – Face palettes and kits, pigments and glitter, contouring and highlighting, face primer, concealer, bronzer and blush, powder and foundation.
MAC NW 35 Studio Concealer 9 ml
MAC Foundation C4
MAC Studio NC35 Powder Foundation
Eyes – Eye primer, eyelashes, eyebrow, eye mascara, eyeliner, kits and eye palettes and eyeshadow.
MAC Midnight Shine Eye Shadow
MAC Top/Bottom Rebel Eyes Gel Liner
X9 Semi-Sweet Times Nine Palette
Lips – Liquid lip, little MAC lips, lip kits and lip palettes, lip primer and lip care, lip pencil, lip gloss and lipstick
MAC Ruby Woo Lipstick
MAC Crème in your Coffee Lipstick
MAC Galaxy Grey Lipstick
Skin care and Primer
CC and BB, moisturizers, cleansers and removers, primer and lip care
MAC Prep + Prime Finishing Powder
MAC Warm Beige BB Cream
MAC Studio Moisture Cream
Brushes and tools
MAC 116 Blush Brush
MAC Make-Up Remover Wipes
MAC Pointed Liner Brush 211
Bags, accessories, applicators, containers, customized palettes, pro palettes, all types of brushes, brush kits, face brushes, lip brushes and eye brushes.
MAC Split Fibre Face Brush
MAC 150 Powder Brush
MAC 168 Contour Brush
Fragrances
Turquatic 20ML
Turquatic Rollerball
Shadescents
Place in the Marketing mix of Mac Cosmetics
MAC Cosmetics started its journey from a counter in a departmental store in Toronto in Canada and with time has spread to other parts of the world. Its headquarters base is at New York City in the United States. The first store with MAC as a brand name was opened in Greenwich Village in the year 1991.
In the 1990s it had one hundred stores and currently, the company owns one thousand independent outlets that are spread over seventy countries. Thirty of these stores are located in France and the rest in places like India, Canada, United States and Australia.
MAC Cosmetics does not offer its product items via unauthorized retailers or independent boutiques. They can be only purchased via its personalized MAC stores and its authorized dealers House of Frasers, Debenhams and Selfridges. The company believes in building a direct relationship with its customers and offers personalized services.
It has well-trained and excellent support staff that provide make-up lessons, application procedure as part of customer services. MAC also offers consultation services which can be booked via the phone or its website. Products of MAC Cosmetics are available online via some specific channels only. In the year 2017, MAC Cosmetics could be purchased via online method at Ulta Beauty.
Price in the Marketing mix of Mac Cosmetics
MAC Cosmetics have a niche following in fashion and retail market. In the beginning, its products were planned for professionals like make-up artists, actors and models but with time the company has diversified its target customers to include customers from the consumer market. With a blend of design and quality, MAC Cosmetics has been able to create a solid image that has the power to differentiate itself from its competitors. It offers something that is unique and cannot be copied because it keeps on evolving with time.
MAC Cosmetics is a classic and iconic brand that has a timeless quality attached to its brand power. People are willing to pay astronomical figures so that they can stay attached to this high-profile brand name. MAC has a portfolio that shrieks of high premium goods and hence the company has adopted a premium pricing strategy for all its products. Product prices are a bit higher than its competitors but the company is not worried as it is sure of its loyal customers. Actually, its premium prices for premium products are the reason why consumers find MAC Cosmetics desirable and the great purchase.
MAC Cosmetics also follows product line pricing at some of the times to garner better promotions and sales by offering complementary products and other incentives.
Promotions in the Marketing mix of Mac Cosmetics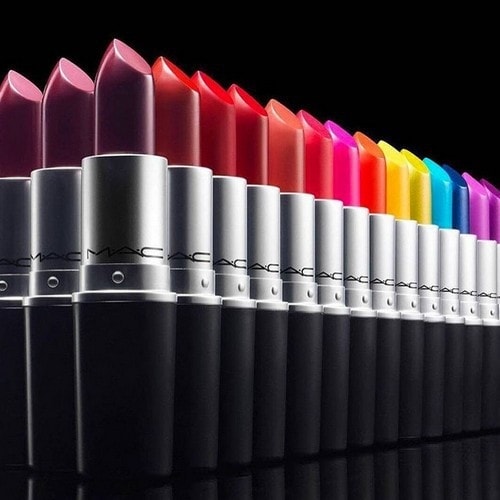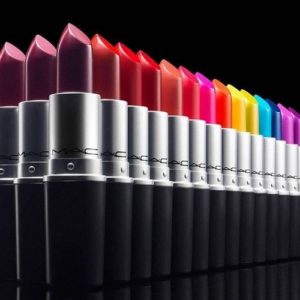 MAC Cosmetics has created a name for itself by working with professionals from the world of fashion. It relies heavily on word-of-mouth publicity because as its popularity grew people started talking more about the brand and its qualitative products.
The company gives its customers a huge credit in its popularity as it has been able to carve such a distinctive place in cosmetic sector only because of the customer's appreciation. MAC's motto is descriptive and reflective of its attitude as it proclaims All Ages, All Races, All Sexes.
Unsolicited endorsements from celebrities have helped MAC Cosmetics in reaching new heights. It has been associated with Janet Jackson, Cher, Naomi Campbell, Linda Evangelista, Princess Diana, Mariah Carey and Madonna.
The brand has collaborated with famous personalities like Jeremy Scott in the year 2018, Patrick Starr in the year 2017 and Nicki Minaj in the year 2016 to increase its brand visibility. In the year 2013 Rihanna worked with MAC to launch her own shade Riri Woo which was a direct hit with customers.
MAC realises its responsibility towards the community and has set up MAC Aids Fund in the year 1994 to support victims of HIV/ADS via its charitable trust. It is supported by several celebrities and all earnings from the sale of Viva Glam Lipstick are donated to this fund.