Asda Stores Ltd prefers to be known as ASDA and is a public limited company of British origins. It is associated with lifestyle and retail industry as it deals in the retail sector. ASDA is a subsidiary of its parent company Walmart.
It was founded in the year 1949 and between the years 2003-14 was ranked as Britain's second-largest chain of supermarkets in terms of market share. Currently, it occupies the third position. ASDA faces competition from several rival companies and some of them are as follows-
Sainsbury's
Tesco
Morrisons
About ASDA
Type: British supermarket chain.
Industry: Retail
Founded: 1949
Founder: Peter Asquith and Fred Asquith and Sir Noel Stockdale
Headquarters: England
Area served: United Kingdom
Key people: Lord Stuart Rose (Chairman) and Roger Burnley (Chief Operating Officer)
Number of employees: Over 145,000
Product in the Marketing mix of ASDA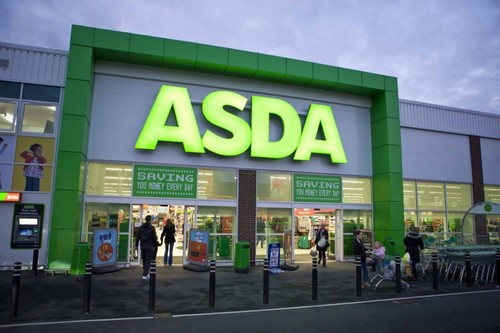 ASDA is one of the leading retailers with a wide range of product portfolio. The company also offers doorstep service to its customers by delivering merchandise. Its unique product and service kit includes
Groceries
Drinks – Milk drinks, chilled juice, malt drinks, hot chocolate, tea, coffee, champagne, prosecco, wine, spirits, cider, beer, water, juice and soft drinks.
Frozen Foods – Pastry, fruits, desserts, ice lollies, ice cream, ready meals, pies, garlic bread, pizza, rice, potatoes, chips, Yorkshire pudding, vegetables, fish, meat, poultry, and meal bundles.
Food Cupboard – Snacks, nuts, crisps, biscuits, sweets, chocolate, hot chocolate, tea, coffee, desserts, spreads, home baking, cooking ingredients, condiments, cooking sauces, noodles, pasta, rice, breakfast bars and cereals.
Chilled Food – Dips, salads, pies, picnic food, garlic bread, pasta, pizza, soup, ready meals, smoothies, chilled juice, desserts, yogurts, cooked meat, cheese, eggs, butter, and
Bakery and Fresh Food – Seafood, fish, poultry, meat, stir-fry, salads, and vegetables.
Pets – Items for the bird, fish, small pets, puppy, dogs, Kitten, and
Household and Laundry – Car care, painting, hardware, batteries, light bulbs, tissue, kitchen roll, and toilet roll.
Beauty and Health – Gift items, fragrances, medicines, make-up, men's toiletries, women's toiletries, traveling items, sun-care items, skin care products, dental care products, soap, shower, bath and hair care items.
Outdoor, Home, and Entertainment – Car care, painting, light bulbs, batteries, toys, stationery, appliances, electronics, stamps, games, books, bath, bed, garden, and kitchen items.
Toddler, Baby, and Kids – Toys, baby accessories, healthcare items, food, wipes, and nappies.
George Clothing
Apparel – Trousers, tops, swimwear, tights, socks, sportswear, skirts, shorts, nightwear, leggings, maternity wear, jeggings, jeans, fancy dress, jackets, and accessories
Footwear – Pumps, trainers, slippers, sandals, boots, leather, willies and formal shoes.
ASDA Mobile
ASDA Money
Car Insurance
Credit Cards
Business Rewards
Christmas Saver
Gift Cards
Place in the Marketing mix of ASDA
ASDA is a giant retailer with its headquarters based at Leeds in West Yorkshire. The first self-service supermarket was opened by the company in Castleford and another at Edlington. By 1970s the company was following a rapid expansion plan that included stores in almost every part of United Kingdom. Presently ASDA has outlets in places like Barnstaple, Stantonbury, Lewisham, Newport, Selsey, Raunds, and Norwich.
ASDA at the onset built simple and fresh stores but after its merger with Walmart started emphasizing on larger footprints. Its average store is at least 20% bigger than any of its competitors. ASDA has several store formats depending on a particular location.
By the end of January 2018, there were thirty-two ASDA Supercentres, three hundred and forty-one ASDA Superstores, two hundred and eleven supermarkets, thirty-three ASDA Living stores, and several George Stores in Britain. ASDA Supercentres are very large hypermarkets and are located in places like Patchway, Livingston, Bletchley, and Eastlands.
ASDA Superstores are comparatively smaller than ASDA Supercentres with most of them having dining facilities and petrol-filling stations. ASDA Supermarkets are located in places like Lancing, Wellington, Pershore, Birmingham, and Tweedmouth.
ASDA Living is general merchandise outlets offering non-food range. The company has opened twenty-six depots as distribution center across the United Kingdom for products like clothing, chilled foods, cereals and carbonated drinks. ASDA also has a parcel service called ToYou for online orders.
Price in the Marketing mix of ASDA
ASDA posted its revenues and operating income at 21,666 million Pounds and 791.7 million Pounds respectively at the end of the financial year 2016. The company has targeted families of moderate means as its target customers and hence has positioned itself as a reasonable market destination.
ASDA has a wide range of product portfolio and it believes in mass selling. It has adopted cheap and reasonable pricing strategy that attracts customers in large scale. The brand emphasizes its low-price strategy and has been able to create high sales volume and larger profit margins. ASDA has also adopted a promotional pricing strategy and offers several incentives and discounts on particular days, off-season and holidays like Christmas and Easter to increase its bulk sales.
Promotions in the Marketing mix of ASDA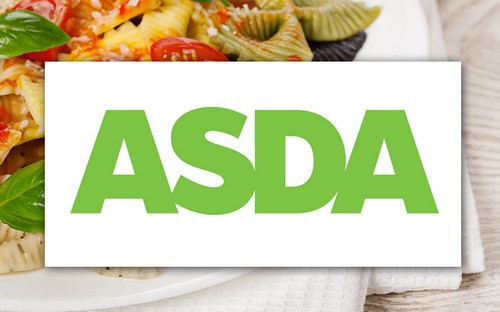 ASDA strongly believes that the way to success is an aggressive marketing policy. It has created eye-catching commercials which are advertised via newspapers, leaflets, billboards, hoardings, television channels, and radio.
It also uses social media platform like its official website, YouTube, and Facebook page to create positive brand equity. As part of its promotional strategy, it announces periodic discounts and incentives. This helps in retaining hold over its loyal customers and creating further consumer base.
 ASDA recognizes the power of celebrity endorsements and has roped in numerous famous personalities as part of its promotional strategies like Leonard Rossiter, Michael Owen, Julie Walters, James Bolam, Paula Wilcox, Richard Beckinsale, Victoria Wood, and Hattie Jacques.
ASDA promotes its brand under its descriptive taglines like 'Save Money Live Better'; 'All Together Better'; One Trip and you're Laughing; ASDA be ASDA, and Saving your money every day. ASDA has entered in several sponsorship deals for increasing its brand visibility.
The company sponsored Sheffield Wednesday F. C. in years 1990 to 1992, Kwik cricket for kids and Accrington Stanley in 1998-99 seasons. In the year 1997, the Spice Girls entered in a deal with ASDA and licensed their image and name to the company. ASDA recognizes its social and corporate responsibility.
It is a part of Ethical Trading Initiative and works towards the better condition of workers. The company supports several charities like Children in Need, Tickled Pink, Fields in Trust and ASDA Foundation. For its commendable initiatives, ASDA was declared Innovative employer of the Year Award in the year 2009.
Liked this post? Check out the complete series on Marketing Mix