Kawasaki Motorcycles is a subsidiary of its parent company Kawasaki Heavy Industries Limited. It is a public company of Japanese origin. Kawasaki Motorcycles is associated with automotive industry and deals in manufacturing and marketing of motorcycles.
Manufacturing of motorcycles was at first undertaken by Kawasaki Aircraft under Meguro name and later this name was changed to Kawasaki Motor Sales and in 1963, Kawasaki Motorcycle Limited Company was formed. It faces competition from companies like
Suzuki
Yamaha
Honda Motor Company
Bajaj Auto Limited
Harley Davidson
Hero MotoCorp
TVS Motor Company
About Kawasaki Motorcycles
Type: Motorcycle manufacturer
Industry: Automotive
Founded: 1963
Founders: Shozo Kawasaki
Headquarters: Minato, Tokyo, Japan
Area served: Worldwide
Current CEO: Shinya Kagami
Number of employees: 36,000 (2022)
Major products: Motorcycles, ATVs, side-by-sides, watercraft, jet skis, and personal watercraft
Product in the Marketing Mix Of Kawasaki Motorcycles :
Kawasaki Motorcycles is one of the most popular motorcycle brands in the global market. The company started its operations with manufacturing of motorcycle engines and in the year 1954 rolled out its first bike called Meihatsu. Later the company started rolling out products under its own brand name. Some of the products in its portfolio are as follows-
Cruiser
Vulcan 1500 Drifter
Eliminator
Kawasaki Estrella
Kawasaki 454 LTD
Dual Purpose
Kawasaki F1TR
Super Sherpa
KE100
KLX400SR
Off-Road
KD100
KDX125
KLX110
KLX300R
KMX 125/200
Street Bikes
ZZR1400
Versys
S2 Mach II 350
Kawasaki KSR110
A7 Avenger 350
A1 Samurai 250
Eliminator 125
Sport Bikes
Kawasaki Ninja ZX-12R
Ninja 1000
Ninja 650R
Ninja 250R
Scooters
Sport-Touring
Voyager 1700
Concours 14/1400GTR

Place in the Marketing Mix Of Kawasaki Motorcycles :
Kawasaki Motorcycles is a world famous brand that has spread its presence from Japan to several countries in the world. In the year 1960, it opened its headquarters base at Chicago and later established American Kawasaki Motorcycle Corporation. Manufacturing of Kawasaki Motorcycles takes place at its facilities in Thailand, Indonesia, USA and Japan by motorcycle and engine division of its parent company Kawasaki Heavy Industries. It has a research and development division in Michigan. Kawasaki Motorcycles has created a robust and widespread network for distributing its products far and wide.
During its early years in the United States, it entered into negotiations with private companies and later the company started its own unified distribution channel with help of dealerships and regional sales offices. In the USA these are located in Georgia, Atlanta, New Jersey, Fort Worth and Texas. It also has a manufacturing plant for engines at Maryville in Missouri.
Price in the Marketing Mix Of Kawasaki Motorcycles :
The production method of Kawasaki Motorcycles is a combination of American and Japanese techniques. It has offered its customers the best possible product in market laced with innovative features and ultra-modern technology. Kawasaki offers a diversified product portfolio and has maintained prices of its motorcycles depending on its various features.
It has adopted a value-based pricing system and has thus kept prices of all its products accordingly. Compared to the products of its competitors it seems that Kawasaki Motorcycles has adopted a premium pricing policy for its premium products. This has proved to be a success for the brand because its clients realise that the company is offering something new and different and they are willing to pay extra for this privilege.
Promotions in the Marketing Mix Of Kawasaki Motorcycles :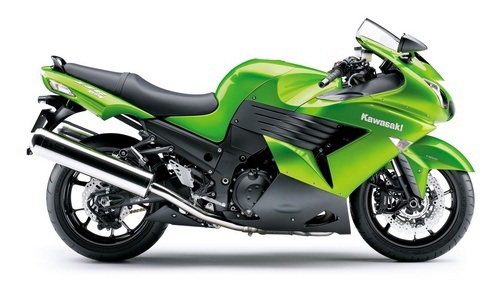 Kawasaki Motorcycles is known for innovative and quality bikes. The company has adopted several promotional activities to create and maintain a positive brand image in the consumer market. In order to impress its customers, the company has been offering prompt and best possible customer services. It has launched several advertising campaigns that are shown via television channels, newspaper, magazines, billboards and nowadays via social media platforms.
Under one of its marketing plan, a company issued a tagline Intelligent Rebels and this proved to be a milestone for the brand. Kawasaki has been an avid participant of events and sports. It has proved its capability in several motorcycle events. Company's first win was FIM World Road Racing 125cc Championship and it came under Dave Simmonds. This resulted in the creation of several off-road bikes that helped the brand in winning various other tournaments as well.
Liked this post? Check out the complete series on Marketing Mix