If modern times are to be taken into consideration, Computers have been such a particular invention, which has not just affected millions of individuals, but has gone far and became an inseparable part of millions of lives. Among computers and its whole related periphery, consisting of complimentary products including hardware or software, there is one name which has been ruling the roost in a monopolistic manner, and that is of Microsoft.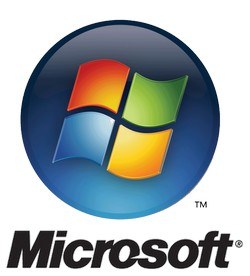 Microsoft was found in the year 1975 by a very young and highly exuberant Bill Gates along with entrepreneur Paul Allen. Earlier it was considered as a huge and unpredictable risk, to start a computer based business, given that just a marginal population knew how to operate them, but the far sightedness of Paul saw through the idea of Gates, and what would soon become a computer market giant, was born in the form of Microsoft.
Since its earliest years in the market, Microsoft got rave response from the market, which was just beginning to understand the growing need of computers and how soon it would replace extensive human labor. Starting the operations in direction of manufacturing computers only, Microsoft soon entered newer avenues and reached out to its customers by offering products across categories and introducing new innovations which brought the whole new computing experience for aspirants. New chapters were added to its legacy with the introduction of MS DOS operating system, which gave it a lot of boost, by contracting with IBM to provide default OS for its newly designed PCs, this is when Microsoft started to grow in software and OS segments, paving way for soon to be introduced Windows and all other MS software.
Overall it has been a perfect setting for Microsoft, ever since its inception, from the perspective of the market or customer acceptability or reliability. It has developed into a model which is universally accepted and adopted, and which makes it one of the most common and most familiar names of modern times, with an ever growing popularity. After venturing into avenues such as those of software and OS, it has diversified interest into other segments and categories, which is based on rigorous and extensive market research and market premonition. Fortunes of Microsoft are now ever growing and increasing manifold, with sales and market figures resting upon several products, services and features, and incomes in direct form from sales and subscription or from indirectly designed royalties and commissions or leasing, in all it is a huge marketing model.
About Microsoft
Type: Multinational technology company
Industry: Software, cloud computing, video games, consumer electronics
Founded: April 4, 1975
Founders: Bill Gates and Paul Allen
Headquarters: Redmond, Washington, U.S.
Area served: Worldwide
Key people: Satya Nadella (Chairman) and (CEO)
Number of employees: 221,000+
Given below is the description of the marketing model adopted by Microsoft and its effectiveness, based on 4 P's
Product in the marketing mix of Microsoft
Microsoft is a brand that has extensively diversified and has not relied upon a single category of products or services for its expansion. The key for Microsoft has been to provide the market with a wide variety of products and services to fulfill their respective ambitions and to overcome the hurdles or limitations of restricted categories. This expansion has been based on an extensive research and study of upcoming needs of its customers and identifying a need even before it exists, which creates an unedifying loyalty and reliance among users and consumers.
It has offered computers, and constantly improved upon them at regular intervals, and ventured into operating systems, and providing improvements on them regularly keeping the pace along with the market. Apart from computer and its peripherals, it has ventured into gaming with the very popular X-BOX series of gaming consoles. It has developed need based software for the masses, which can be chosen according to need of the task to be accomplished. In 2011, it took over the most popular web based video calling and interface portal of Skype, which has been its most ambitious purchase at $ 8.5 billion, and this acquisition has given it a major boost.
The major turnover for Microsoft is not through hardware but Software. With its unbeatable operating system – windows, Microsoft is present across the globe. Not only the OS, but softwares like Microsoft office, Microsoft visual studio, the Bing search engine, web developing software, office applications, business management softwares and what not. Microsoft is present in a huge plethora of products and it has a product for practically most applications including design, development and management. Microsoft is so strong in this front that till date, no one has been able to challenge the giant in terms of software expertise. Even Apple sells its OS with support of its hardware, and not just on the basis of Software.
The most benchmark products for which Microsoft is known across the globe are
Microsoft Windows
Bing
Microsoft visual studio
Skype
Internet explorer
Microsoft office
Xbox
Microsoft Games
Price in the marketing mix of Microsoft
Now the pricing part of Microsoft is a somewhat inconsistent due to its varied services, competition in each of the services and their respective nature, as it has been into almost a monopolistic market, with just a few competitors and majority of market share still in its favor. In such a condition, like any other company or business holding, Microsoft also has adopted an approach which is most suited, and that is of not slashing prices to strip the brand of its value, and at the same time, not to be overtly overpriced, so as to repel the market forces. Where operating systems are considered, Microsoft has a premium pricing because of its vastly popular and increasingly useful Operating system. Products like Microsoft office too are premium priced. However, all the other products, which have alternatives in the market, are priced competitively.
Place in the marketing mix of Microsoft 
Microsoft has various lines of distribution depending on the type of products. For its software packages and OS, Microsoft operates through a distributor network – with the distributor network distributing the product to all retailers. Similarly, Microsoft also targets OEM's like laptop and desktop manufacturers. These OEM's then supply laptops and desktops with inbuilt OS and software. Similarly, for all other softwares, Microsoft has an online presence, wherein the software can be bought and downloaded online or it can be bought in the form of CD's and DVD's from e commerce stores. These E commerce stores are also a major seller of Microsoft products because many different products can be bought online. Microsoft also recently took over Nokia for its entry into the mobile phones segment. And now a variety of models are being launched to gain a foothold in the very fast growing mobile segment.
Promotions in the marketing mix of Microsoft 
There are certain brands and names, which are just beyond the logics and points of promotion and are simply too popular for promotion. Still Microsoft has a certain amount of promotion, which is mainly used for its premium products which have a large share of the market. Or on the other hand, the promotions are used for products which are in high competition segments like the Nokia lumia phones which are a collaboration between Microsoft and Nokia. For other online products, Microsoft vastly uses digital marketing and advertising. In general, the promotions of Microsoft have always pushed for reliability and usability of the Microsoft products – Which are its key attributes.
Liked this post? Check out the complete series on Marketing Mix