The Amazon marketing mix has helped the global brand to create a strong framework to build brand awareness, boost market value and increase brand image in the market. Amazon's success depends upon customer satisfaction hence it has created various marketing strategies that will let the company know about consumer shopping habits and customer experience on its site.
Amazon's marketing strategy focuses on existing and potential customers, product categories, web services, pricing strategies, physical stores, distribution strategy, digital marketing and promotional strategies.
Amazon's strategy is simple as it wants to attract customers worldwide via its affiliate site, an affiliate link and an affiliate program. This will help the customer-centric company to gain a competitive advantage amongst the target audience and achieve business objectives.
About Amazon
Origin Country: United States of America
Sector: Retail & Consumer Goods
Founder: Jeff Bezos
Founded: 1994
Headquarters: Seattle, Washington, U.S.
Employees in 2023: 1,541,000
Annual Revenue in 2023: 502.191 billion USD
Net Income in 2023: 11.323 billion USD
Total Assets in 2023: 428.362 billion USD
Brand Value in 2023: 350.273 billion USD
Market Capitalization in 2023: 943.55 billion USD
The multinational technology conglomerate Amazon is "One of the Most Influential Economic and Cultural Forces", "One of the Most Valuable Brands" and one of the "Big Five USA Information Technology Companies" in the world. It is the largest online retailer and the largest global e-commerce company in 2023 based on market value and the second-largest private employer in the USA.
Amazon Marketplace was founded by Jeff Bezos as an online bookstore to sell books. From being one of the small businesses that operated as an online retail business it has come a long way and become one of the prominent e commerce websites with a vast product category.
Amazon is a conglomerate with its finger in several industries like cloud computing, artificial intelligence, digital streaming, online advertising and e-commerce. Important products and services include Amazon Prime Pantry, Amazon Web Services AWS, cloud storage, data analytics and consumer electronic devices.
Amazon also known as "The Everything Store" operates with help of multiple subsidiaries like Amazon Web Services (AWS) Whole Foods Market, IMDb, Twitch, Ring, Amazon Lab 126, Kuiper Systems LLC and Zoox. With the acquisition of Whole Foods Market, the company has entered the physical stores' retail sector to accelerate its growth and become one of the best online and physical retailers.
Target Market: Amazon Marketing Mix
Amazon is a customer-centric company that focuses on existing and potential customers worldwide. The global brand has spread its presence to most parts of the world through expansions and acquisitions so that it can attract customers and increase its customer base.
Amazon's success from a simple online bookstore to one of the most valuable technology companies in the world is simply amazing. This has been possible because of Amazon's marketing mix and Amazon's marketing strategy that keeps the onus on customer satisfaction in the target market.
Amazon targets the general public via Amazon.com, the gaming community via Twitch, book readers via Kindle and Audible, freelancers, corporates and bloggers via Amazon Web Services and the entertainment audience via Prime Video, Music and IMDb.
Amazon Marketing Strategy & Marketing Mix (4Ps)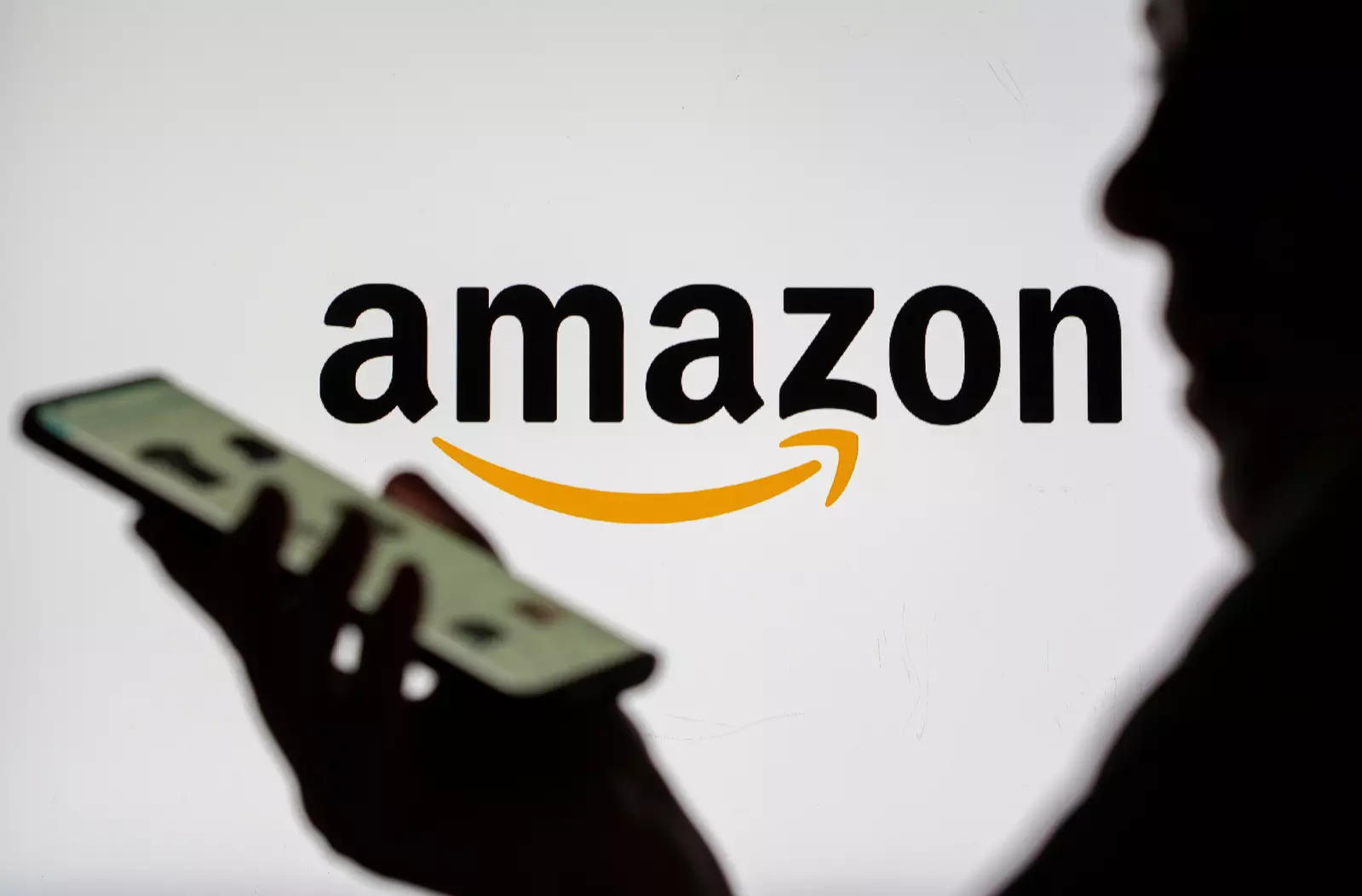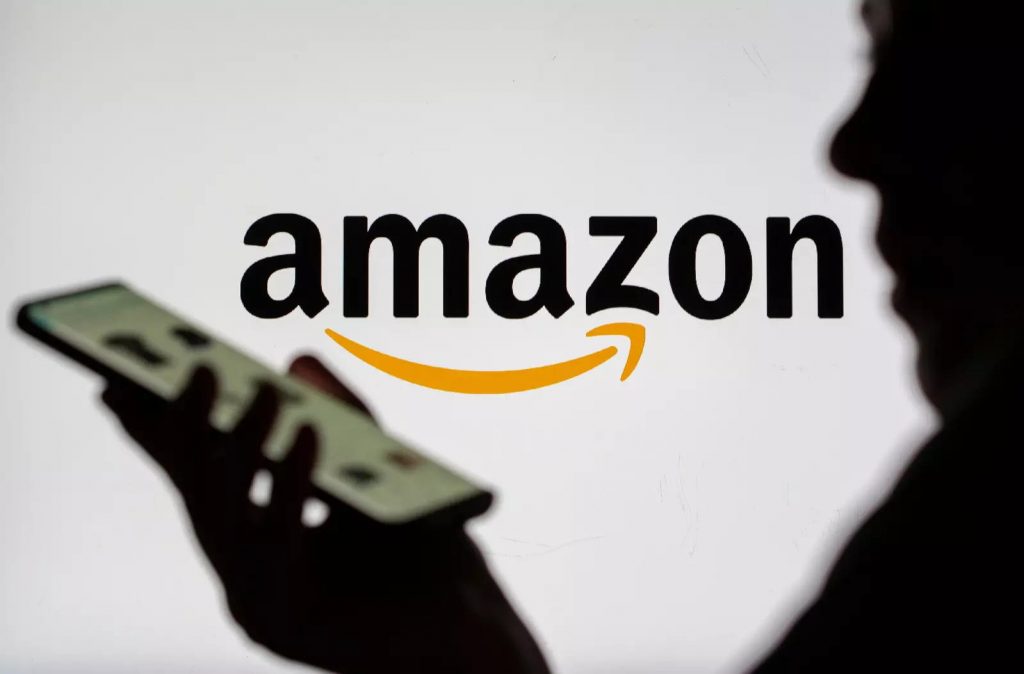 Amazon's marketing strategy and the Amazon's marketing mix have helped in the expansion of the company far and wide. The Jeff Bezos company has managed to gain a competitive advantage over other online and physical stores and build brand awareness in the consumer market because of Amazon's strategy that focuses on providing the best possible customer experience to all consumers.
Positive reviews have helped in boosting the brand image of the Amazon platform in the world. Small businesses take inspiration from the comprehensive Amazon's marketing mix and its elements of product, place, promotion and pricing strategies so that they can also become one of the prominent forces in the industry and achieve desired business goals.
Amazon Product Strategy: Marketing Mix of Amazon
Amazon's strategy in the Amazon's marketing mix is to provide innumerable products and services so that customers can get whatever they want on the Amazon platform. It wants to gain a competitive advantage over other rival brands and hence offers a vast product portfolio that has given it the moniker "The Everything Store".
Aggressive expansion, technological innovation and profit reinvestment have been the true forces behind the company's success.
As of 2023, Amazon marketplace is the largest online retailer and provider of internet services, cloud computing through Amazon Web Services AWS, smart speakers and live-streaming in the world based on revenues and market share.
Product in the Amazon Marketing Strategy
Amazon is associated with numerous businesses like e-commerce, consumer electronics, artificial intelligence, satellite internet, cloud storage, autonomous vehicles, car accessories, consumer electronic devices (Kindle e-readers), cloud computing, web services, data analytics, digital distribution and entertainment etc.
Amazon is an online store where the products are sold not only by the company but also by third-party sellers that drive sales on the platform and lead to more and more sales volume.
Amazon used to sell books in its earlier days but now offers consumer electronic devices like Kindle e-readers along with books to cope with changing times. Grocery items are delivered via Amazon Fresh and Amazon Prime Pantry. Amazon sells various types of accessories like bags, belts, sunglasses and car accessories to drive sales and increase its profits.
Amazon sells innovative products that include Fire Tablet, Echo, Kindle e-readers, Fire OS and Fire TV and services include Amazon Alexa, Amazon.com, Amazon Prime, Amazon Appstore, Amazon Music, Amazon Luna and Amazon Pay etc.
After acquiring Whole Foods Market, Amazon has become one of the largest retailers of physical stores in the world. It offers streaming content via Amazon Prime Video, Twitch, Amazon Music and Audible units.
Place in the Amazon Marketing Strategies
The Amazon's marketing strategy in the Amazon's marketing mix for place and distribution focuses on providing customers easy access to all the products.
The e-commerce website is the largest online retailer where both businesses and consumers can purchase physical and digital products and subscription services. The online marketplace has 350 million SKUs and is the 14th most visited e-commerce website in the world in 2023 with 2+ billion visits per month.
Amazon's e commerce website is country-specific and the search results are pre-determined by promotional fees. The B2C, B2B and C2C business model is an online retail business for the brand's own products, third-party sellers who want to target potential customers and sell online, affiliate site, affiliate link, affiliate program and merchant
Place and Distribution Strategy of Amazon Marketing Mix
Amazon's marketing strategy in the Amazon marketing mix takes the help of warehouses that are located strategically in almost all the regions where it can sell its products.
The warehouses are categorized into sortable, non-sortable, cross-dock centres, Prime air hubs, Prime now hubs, speciality items and customer return fulfilment centres. The goods are transferred from warehouses to distribution centres and then to the end customers who have placed their orders online. Amazon has 75 fulfilment centres and 25 sortation centres with the company.
Amazon's marketing strategy also uses local courier and postal services for delivery purposes. The prominent distribution channels used by the company include convenience stores, physical stores, Amazon Stores, Mobile Apps and official e commerce websites so that the products are delivered quickly from the warehouses to the customers.
The distribution channels in the Amazon marketing mix and marketing strategy include
Website
Amazon started its journey as an online store and has created an omnichannel sales strategy where customers can view products on the website, order online and receive goods at their doorstep. Amazon Global allows users to shop from the Amazon website internationally.
Physical Stores
In 2015, Amazon opened the first physical store for books in Seattle. This is one of the biggest Amazon stores with an area of 5,500 square feet. Product prices match the ones shown on the website. By 2017 there were 10 Amazon stores for books with a target of rolling out at least 300 physical stores for books soon.
In 2019, the company opened the first physical store in San Francisco for supplying alcohol and beer within the city. In 2020, the company opened Amazon Fresh physical stores in the United Kingdom and the United States and kept on rolling out more physical stores all over the world.
Transportation Services
Amazon uses several types of transportation services like Amazon Air, Amazon Logistics and Amazon Prime Air so that it can deliver packages on time.
Convenience Store
Amazon has opened a convenience store to sell its products directly to customers.
Mobile Apps
Amazon Flex is one of the mobile Apps that help users to order online easily. The products are also delivered very quickly to boost customer's satisfaction.
Pricing Strategies in Amazon Marketing Mix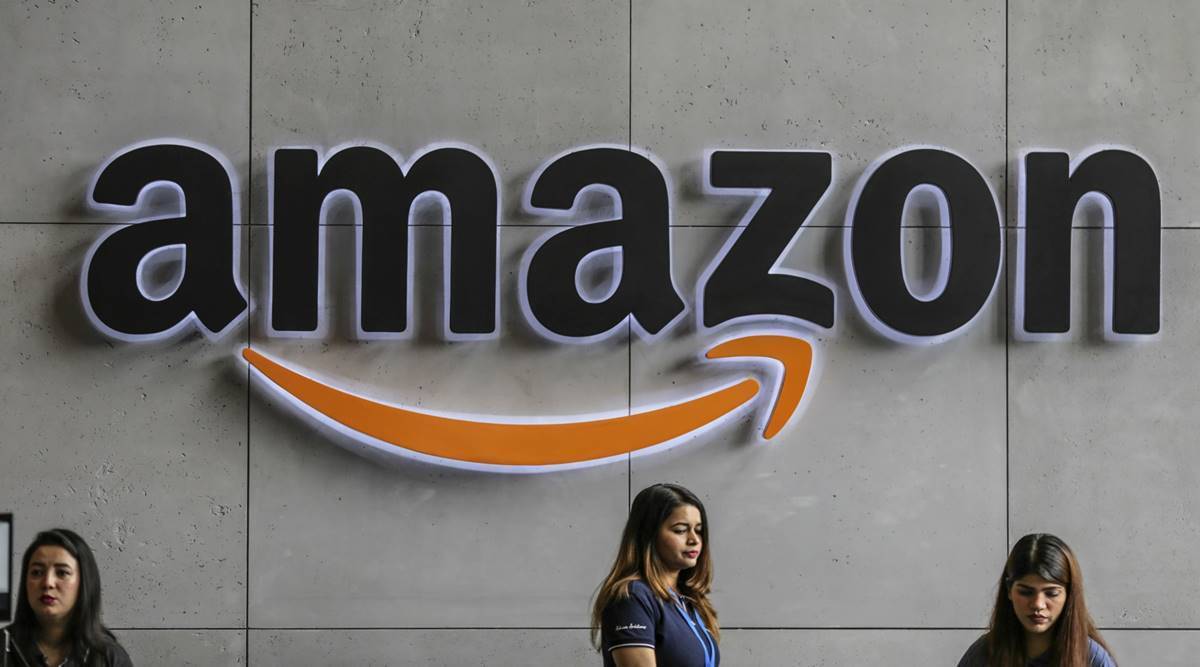 The Amazon marketing mix has made sure that the pricing strategy is up to the mark as it wants to encourage consumer shopping habits that will lead to sales volume.
The marketplace is home to both Amazon products and third-party sellers that sell books, accessories, subscription services, grocery items, consumer electronics and so more. If the pricing strategy is customer-friendly then it automatically can generate huge profits.
Price in the Marketing Mix of Amazon
Amazon's marketing uses the following pricing strategies to increase its customer base. These are-
Cost Plus Pricing Strategies
Amazon's marketing strategy focuses on cost-plus pricing and this pricing strategy works for the marketplace as it is a web-based technology company that uses data, information, search engine optimization and product pages to its advantage. The site offers the lowest possible price and keeps on adjusting the price based on the demand, recommendations, frequent usage and specific time or season.
Competitive Pricing Strategy
Amazon faces stiff competition in the market from other rival brands. Amazon's marketing strategy in the Amazon marketing mix has adopted a competitive pricing strategy to deal with the competitors by keeping the product prices similar to those of the rival brands.
Promotional Pricing Strategy
Amazon marketing strategy has adopted a promotional pricing strategy to please its customers. It gives deals, offers and discounts as part of the promotional pricing marketing strategies at periodic intervals so that the customer experience and satisfaction on its platform are the highest.
Psychological Pricing Strategy
Psychological pricing is one of the best ways to keep customers hooked to your marketplace. Amazon's marketing strategy focuses on consumers' shopping habits and makes sure that the positive reviews of the desired products are encouraging the customers to buy those products. It has adopted the psychological pricing strategy for online shoppers who are looking for a better customer experience on the platform.
Value-Based Pricing Strategies
The Amazon marketing strategy in Amazon marketing mix has adopted value-based pricing strategies to boost customer experience on its platform. The company offers value-added services like Prime where the users have to pay subscription charges for early access to deals and quick delivery features.
Differential Pricing Strategy
Amazon marketing strategy in the Amazon marketing mix also follows a differential pricing strategy. It has different websites in different countries and charges diverse prices for the same product based on the place from where the consumer is ordering. For example, the price of a handbag in India will be $1 but the same product price might be $2 in another country.
Promotion: Amazon Marketing Mix
The Amazon marketing mix uses several promotional marketing strategies to increase its brand visibility in the market. The advertising and marketing strategy focuses on digital marketing, traditional electronic and print media, sales promotion, Amazon Advertising (product display ads, sponsored product ads and targeted ads), social media marketing, search engine optimization, direct marketing (email marketing campaigns, texts etc.) and keeping a track of customer pain points.
Promotion in the Amazon marketing strategy is important for the brand as it helps in building brand awareness and bringing more buyers to the platform. The Amazon marketing strategy with help of Prime shipping helps to satisfy customers who are looking for fast and free shipping.
How to Create a Profitable Amazon Marketing Strategy for 2023
Creating a profitable and comprehensive Amazon marketing mix at the onset of 2023 will help the company to keep its focus clear. Amazon's marketing strategy focuses on the following elements of Amazon promotion-
Traditional Marketing Strategy
The promotional Amazon marketing strategy has adopted a direct marketing strategy for bringing business to the platform. Direct marketing methods help to present viable information directly to the customers with help of newsletters, sales offers, phone calls, text messages and email marketing campaigns
Expand your Amazon Social Media Marketing Strategy
Amazon has adopted an inclusive social media marketing strategy to promote its brand and products. It posts content, shares interesting facts, links and posts and announces sales on Twitter, Instagram and Facebook to maintain direct contact with the customers.
Sales Promotion
The Amazon marketing mix uses an aggressive sales promotions marketing strategy to promote its brand. It offers discounts and deals at periodic intervals, festivals and holiday seasons as part of the sales promotions to bring visitors to its site.
Public Relations
The Amazon marketing strategy has used public relations as part of its promotional strategy. It has launched initiatives like Gift a Smile so that people can send gifts to Amazon's partnered NGOs.
Promoting User-Generated Content
Amazon's advertising and marketing strategy promotes user-generated content. Customers can post reviews and most of the potential and existing buyers go through these reviews before making a purchase.
Highlight Best Reviews
The company lets the products speak for themselves and highlight the user-generated content that includes the best reviews on the product pages
Add "customers also bought" suggestions
When buyers put a product in their cart they will automatically see "customers also bought" suggestions on the product pages. This has proved a great strategy for promotion. Amazon marketing strategy uses this feature extensively to promote its products.
Deploy an Amazon SEO (Search Engine Optimization) strategy
Amazon is not just an e-commerce company it is also a search engine. The company deploys an SEO (Search Engine Optimization) strategy with help of its search engine A9. It operates its own algorithm and makes sure that the product pages provide relevant and up-to-date information to the buyers
Amazon Advertising
The company has created Amazon Advertising with help of search engines, social media marketing, affiliate marketing and Amazon reviews. Amazon Advertising ads include product display, sponsored, targeted, and headline search ads.
Previously known as Amazon Marketing Services, Amazon Advertising operates as a pay-per-click service like Google ads. The service is critical for sustained revenues and gaining brand visibility.
Amazon Digital Marketing Strategy – Notable Digital Marketing Campaigns
Notable digital marketing campaigns in Amazon's digital marketing strategy include
#MomBeAGirlAgain
The ad campaign "#MomBeAGirlAgain" was hugely popular. It was centred around a son gifting his mother a camera with help of Amazon's Services.
Key Takeaways in Amazon Marketing Mix
The key takeaways from the Amazon marketing mix are-
Maintain the focus on online and physical stores
Make sure the pricing strategies are up to the mark
Keep up the loyalty program
Analyze customer pain points
Pay attention to digital marketing and promotion
Liked this post? Check out the complete series on Marketing Mix