INOX is a public company of Indian origins. It is associated with the entertainment industry and deals with providing a screen and multiplex experience to its customers. INOX was a subsidiary venture of its parent company INOX Group and is titled INOX Leisure Limited. It was founded in the year 1999 as one of the diversified undertakings of Gujarat Fluorochemicals Limited. Company faces lots of competition from rival companies and some of them are as follows-
About INOX
Type: Multiplex cinema chain
Industry: Cinema
Founded: 1999
Founder: INOX Leisure Limited
Headquarters: Mumbai, Maharashtra, India
Area served: India
Key people: Alok Tandon (Chairman) and Sandeep Bhargava (CEO)
Number of employees: 7,000
Product in the Marketing Mix Of INOX :
INOX has control over most multiplex screens in India. It has been involved in designing, constructing and operating prestigious multiplexes that are equipped with state-of-the-art facilities like modern projection, latest acoustic systems, international standard interiors and high-back and comfortable stadium-styled seating arrangements with arm-rests having cup-holder options. A very high standard of hygiene is maintained with regular cleaning of theatres as well as washrooms. It also offers diversified food and beverage of non-alcoholic variety at the theatre.
Movies shown at INOX depend on the place where the theatre is situated. The brand offers a vivid film selection that includes Hindi, English and Regional movies of that area. INOX believes in serving to its best potential and hence offers quality products and excellent services to its customers.

Place in the Marketing Mix Of INOX :
INOX is one of the recognised brand names in the entertainment industry and according to the recent survey has its operations spread over most parts of India. It operates nearly four hundred and forty-six screens and one hundred and fifteen multiplexes in an estimated fifty-seven cities like Rajkot and Vadodara in Gujarat, Ajmer, Jaipur and Udaipur in Rajasthan, Rohtak in Haryana, Mumbai, Thane and Pune in Maharashtra, Kolkata, Siliguri, Durgapur, Burdwan and Darjeeling in West Bengal, Chennai in Tamil Nadu, Bangalore in Karnataka, Lucknow in Uttar Pradesh, Hyderabad in Andhra Pradesh, Bhubaneswar in Orissa and Bhopal in Madhya Pradesh.
INOX is looking into further expansion in places like Jamnagar, Mangalore, Cuttack and Coimbatore. INOX has merged with Calcutta Cinema Private Limited and has increased its resources by nine multiplexes located in places like Assam and West Bengal. Under further extension plans, it has acquired Fame Cinemas and Satyam Cineplexes Limited and increased its operations in India.
Price in the Marketing Mix Of INOX :
INOX faces a strong competition from other rival companies and this might result in less market share and ultimately profit margins. Moreover, it has also decided to penetrate in areas that are situated far and wide. INOX has taken into consideration all these factors and has adopted a competitive as well as penetration pricing strategy so that it can deal efficiently with its competitors as well as solve the problem of new market shares. It has a mid-premium pricing policy that helps in keeping the rates of various products and services like tickets and food items reasonable and affordable.
In order to increase its revenues, it organises special screenings of new and popular movies so as to tap new section of customers. One of the most important sources of revenue for INOX is the advertisements it shows at periodic intervals. Company charges premium prices and hence is able to earn huge amount of profits. Nowadays with the advent of modern technology, it is possible to book tickets via online or mobile applications. This has helped both the customers and the company tremendously.
Promotions in the Marketing Mix Of INOX :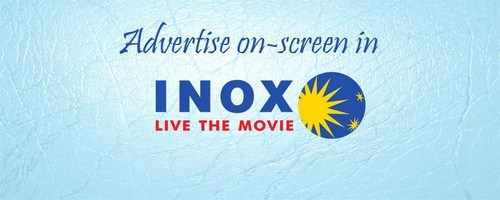 INOX has a high brand recall and has adopted several promotional activities to maintain its visibility amongst customers.  Its shows are advertised via newspapers, leaflets and hoardings. Offers and incentives are advertised at the start of a week so that people can reap its benefits. INOX also advertises extensively via a social platform, News about timings, prices and new movies are forwarded to its site and other related portals so as to provide information beforehand. INOX has been the recipient of several awards and recognitions. It was awarded ICICI Entertainment Retailer of the year Award in the year 2005, TAAL Multiplexer Award in the year 2007 and most recently in the year 2016 Technology Adopter of the year.
Liked this post? Check out the complete series on Marketing Mix