Lee Cooper is an iconic brand of English origin. It was founded in the year 1908 as M. Cooper Overalls by its founder Morris Cooper. Lee Cooper is a subsidiary brand that was acquired by Iconix Brand group in the year 2013 from Sun Capital Partners. It is associated with lifestyle and retail industry and deals in manufacturing, designing and marketing of apparel and several accessories. Lee Cooper faces competition from several brands and some of them are as follows-
About Lee Cooper
Type: Clothing and footwear manufacturer
Industry: Fashion
Founded: 1908
Founder: Morris Cooper
Headquarters: London, United Kingdom
Area served: Worldwide
Key people: Samir Chammas (CEO) and Davide Grasso (Chief Commercial Officer)
Number of employees: 1,500+ worldwide
Product in the Marketing Mix Of Lee Cooper :
Lee Cooper is a world-recognised brand that has a diversified product portfolio to emerging as a complete lifestyle company that offers apparel, watches, fragrances, footwear and eyewear. It started its operations by manufacturing workwear and later expanded to include denim trousers and jackets. One of the most in-demand items in its current product kit is its denim-wear that is responsible for generating maximum revenues.
Lee Cooper has products for both men and women and its apparel collection includes
Men-
Denim in fits like slim, skinny, comfort, regular, straight and bootcut
Tops include shirt, knitwear, t-shirt and Jassen
Accessories include scarf, socks and belts
Women
Tops include Janssen, t-shirts and shirt
Denim includes straight cut, slim fit, skinny and bootcut.
Lee Cooper current footwear collection for men and women includes
Lee Cooper AW16 LC Women
Lee Cooper AW16 Thong Sandal
Lee Cooper AW16 Casual Sandal
Lee Cooper AW16 Dress Formal
Lee Cooper AW16 Classics
Lee Cooper AW16 Comfort
Lee Cooper AW16 Outdoor
Lee Cooper AW16 Vogue
Lee Cooper AW16 Limited edition
Lee Cooper AW16 Core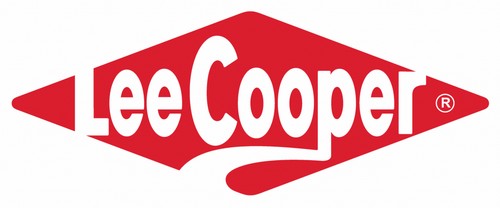 Place in the Marketing Mix Of Lee Cooper :
Lee Cooper has a strong international presence that has spread to nearly seventy countries in the world. It has its headquarters base at London in England. The brand started its operations from Middlesex Street located in East-End London and gradually started exporting to countries like Algeria, Australia, china, Egypt, France, India, Indonesia, Ireland, Italy, Malaysia, Japan, Nepal, Mexico, Russia, south Africa and turkey.
Lee Cooper has several manufacturing and self-procurement facilities in various global countries like Tunisia, France and Ireland through its policy of strategic licensing. It has a widespread distribution channel that includes innumerable points of product sales, distributors and retailers to reach its customers via discount stores, supermarkets, hypermarkets and convenience stores.
Price in the Marketing Mix Of Lee Cooper :
Lee Cooper has targeted upper and upper-middle class individuals from urban cities as its target customers. It caters to fashion conscious people that belong to age-group of 15 – 30 years as they are more dedicated to style and fashion than others. Moreover, they are able to make a purchase easily if they find something to their taste. Lee Cooper offers qualitative product and has adopted a mid-pricing strategy for its customers. In order to deal with various competitors, the brand has maintained competitive prices. It has kept product rates affordable and reasonable for its customers to create large sales volume and garner better profits.
Promotions in the Marketing Mix Of Lee Cooper :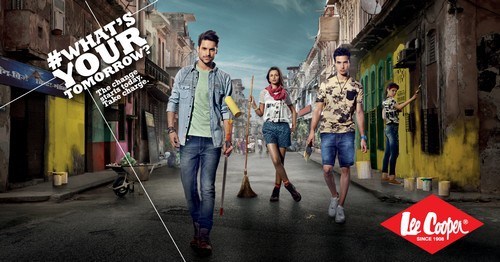 Lee Cooper has a strong and widespread brand recall and this has been possible because of its aggressive marketing strategy. It uses word-of-mouth, PR and conventional advertising for creating the appropriate buzz. It has also advertised via covert ads in movies. Its ads are advertised via television, newspapers, magazines and billboards.
Lee Cooper has collaborated with celebrities, artists and fashion designers to promote its products in world market. For creating further brand visibility, it collaborated with Lou, actress and model of French origin. It has entered into a partnership with Apple Company to produce Beatles Denim Collection. The brand has been a participant in several events and sponsorship deals. It was a tour sponsor for Rolling Stones in 1960s and a pitchside sponsor in France for European Championships 1984. Lee Cooper in the year 2008 supplied denim jackets and suits to members of British Para-Olympics and the Olympic team at its opening ceremony.
Liked this post? Check out the complete series on Marketing Mix