D-Mart is a private company and is associated with the retail industry. It was launched in the year 2002 in the month of May by its esteemed founder R. K. Damani.  It is a chain of supermarkets and hypermarkets established in India. It is designed for providing maximum customer convenience and offers a diversified choice at affordable rates. Some of its competitors are as follows-
About D-Mart
Type: Supermarket chain
Industry: Retail
Founded: 2002
Founders: Radhakishan Damani
Headquarters: Mumbai, India
Area served: India
Current CEO: Neville Noronha
Number of employees: Over 58,597
Major products: Grocery, food, personal care, home care, and electronics
Product in the Marketing Mix of D-Mart :
D-Mart is a one-stop outlet that offers a wide range of choice in home and personal products to its customers. It believes in mass commodities and therefore its products are available in different sizes and colours.  Apparels are displayed in a systematic manner in accordance with their size options.  
Retail price, actual discount and offer price are displayed on the tags for the convenience of customers. Area of the outlet is divided in accord with products as every product has a separate section from which a customer can easily make a choice. Each D-Mart outlet has following products in its portfolio-
Food items including vegetables, fruits, dairy products, frozen eatables

Grocery items like flour, rice, dal, sugar, salt

Apparels for kids, male and females

Beauty products and personal care including soap, shampoo, cleanser, toner

Kitchenware including crockery, utensils, plastic containers

Toys and games for children

Home appliances like iron, mixer grinder, grill toaster

Bed and bath linen

Luggage like trolley bags

Footwear for everyone including children, men and women

Daily essentials like biscuits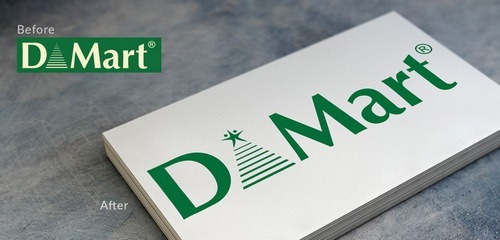 Place in the Marketing Mix of D-Mart :
D-Mart has a reach in most of the important cities in India including Ahmedabad, Surat, Rajkot, and Bhuj in Gujarat, Tirupathi in Andhra Pradesh, Hyderabad in Telangana, and Bangalore in Karnataka, Mumbai and Kolhapur in Maharashtra. It is able to provide its products through a network of one hundred and ten stores and has its headquarters base in Mumbai, India. D-Mart has set up its stores at very strategic points to gain maximum advantage from its locations because easy accessibility and proper transportation facilities are very important for the survival of any outlet.  
Exceptional service is not the vital factor for such outlets. They have reliable and trained employees to help customers in hours of need but the consumers are generally self-sufficient and are likely to pick up items from various shelves themselves in a walking trolley basket and take it to billing counter for payment.
Price in the Marketing Mix of D-Mart :
D-Mart is a departmental store and believes in levying an economic pricing policy for its products.  The company has taken a low-cost approach to target that group which is price sensitive. As mass merchandise is its mantra it has kept prices at reasonable and economic rates so that a customer can easily purchase it. D-Mart has adopted a simple strategy of garnering huge sales through affordable prices and keeping price range within reach of customers is its top priority.
It offers a 5% of minimum discount on MRP at any given time on all items except fruits, grocery, vegetables and medicines. D-Mart has also adopted a discount pricing policy and it periodically offers its customers various incentives and lucrative discounts, especially during festival seasons. Customers at such times buy in bulk quantities resulting in a huge volume of sales. This is the reason why such stores are able to earn greater revenues.
Promotions in the Marketing Mix of D-Mart :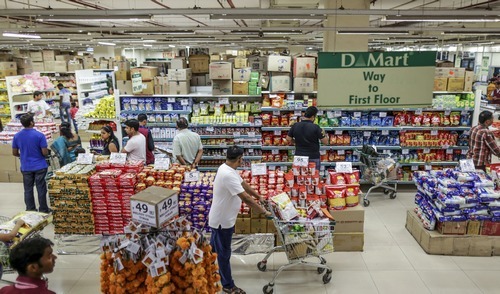 D-Mart is one of the largest multi-brands in India and to maintain its position as one of the best, company has adopted several promotional activities. It offers gift coupons to reward its employees and during certain periods to boost its sales, coupons are also allotted to customers when they meet certain standards of bulk purchase. Discounts are offered during festive seasons, for example, there was a 10% off on prices of Cadbury products during Raksha Bandhan. D-Mart also creates brand awareness and visibility through hoardings. Latest offers and schemes can be easily known through its promotional activities that are published in newspapers.
Liked this post? Check out the complete series on Marketing Mix