Teacher's is also referred to as Light of Scotland. It is a whisky brand and is associated with alcoholic beverage industry. Teacher's is of Scottish origins and were registered in the year 1884 although its founder William Teacher started selling whisky in the year 1830. Over the years brand Teacher's has been acquired several times by one or other company but currently, it is a brand of Beam Suntory, a subsidiary of its owner Suntory Holdings of Osaka, Japan. It faces competition from quite a few rival brands and some of them are as follows-
Chivas Regal
Black Bottle
Highland Queen
Black & White
Stewart's cream of the Barley
Johnnie Walker Black Label
Vat 69
Black Dog
Product in the Marketing Mix Of Teacher's :
Teacher's is a blended-Scotch whisky comprising of grain and malts. Sweet smoke from Ardmore distillery rises to provide flavour to barley and character and depth to whisky.
The product has an amber colour and rich and deep flavour because of a perfect blend of peat-smoked malt. It results in a rewarding beverage where real flavours shine in every drop because malt whiskies of different nature are combined to produce its perfect recipe.
Its product portfolio includes
Teacher's Highland Cream Blend – Includes 45% malt content, incredible depth and smokey undertone
Teacher's Origin – Is a premium blend created to celebrate its founder's statue. It includes 65% malt content
Teacher's 50 – A 12-year-old blend with grain to malt ratio of 50:50. It includes fifty whiskies sourced from different locations of Scotland. Teachers 50 is a premium Scotch whisky created to commemorate 50 years of Indian Independence.
Teacher's Single Malt – Is an exceptional whisky with high single-malt proportion. It is 25-year-old blend with individual and distinctive character to provide smoothness, depth and complexity to the beverage.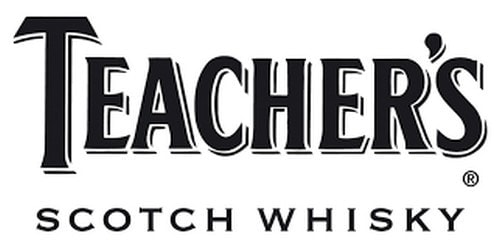 Place in the Marketing Mix Of Teacher's :
William Teacher started whisky operations from a grocery shop in Glasgow. After his death, his sons moved business operations to St Enoch square. In the year 1898 Ardmore distillery was established at Kennethmont to ensure a continuous scotch supply for Teacher's Highland Cream Blend. The company extended its product presence in United States market after prohibition was lifted in the country. Glendronach Distillery was acquired by Teacher's and Sons in the year 1960 and the company subsequently in the year 1962 built a bottling and blending facility at Glasgow.
In the year, 1972 annual sales in the United Kingdom crossed One million units for the first time and by 1980s it had become second-best in the country occupying 16% of total market share. With time Teacher's increased its product presence to one hundred and fifty markets enjoying immense success in India with products easily available in cities like Hyderabad, Goa, Bengaluru, Kolkata, Gurgaon and Delhi.
Price in the Marketing Mix Of Teacher's :
Teacher's is an iconic brand that has gained immense popularity with time. It is an exclusive and qualitative product with great demand in the consumer market. Pricing is a vital ingredient of an organisation and Teacher's has put its onus on finding a perfect pricing policy. The company has adopted premium pricing policy for its premium products. It knows that people are willing to shed extra bucks for high-end product and hence has kept prices at high-end levels. Brand Teacher's has gained a cult status and it does not hesitate to make use of its brand value to keep premium prices and gain larger revenues.
Promotion in the Marketing Mix Of Teacher's :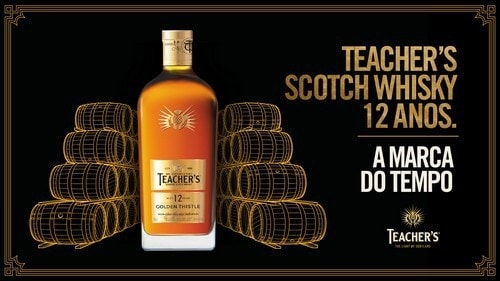 Teacher's has always believed in the power of advertisement and has undertaken several promotional strategies to gain brand exposure. In the year 2015, it relaunched its products with help of new and attractive golden glow packaging. It has launched ad campaigns via print and electronic media in radio, television, newspapers, magazines and billboards.
Brand Teacher's has utilised social media platforms like Twitter and Facebook to garner brand awareness and high visibility. Teacher's has been the recipient of awards and accolades in recognition of its qualitative product like being listed at 49th position in the top-100 list of global spirits.
Liked this post? Check out the complete series on Marketing Mix