Kraft Food is an American company that is associated with food and beverage industry. It deals in processing and manufacturing of food items. In the year 2012, a restructuring took place and Kraft Foods Inc was given new name of Mondelez International.
Kraft Food was now focussed on dealing with grocery products for market in North America and Mondelez focussed its energy on international snack and confectionary brands. Earlier it was a public company but later in the year 2015, it merged with Heinz and came to be known as Kraft-Heinz Company. Some of its competitors are as follows-
Amul
General Mills
PepsiCo
Nestle Ltd
Hershey's
Mars
About Kraft Food
Type: Food manufacturing company
Industry: Consumer packaged goods
Founded: 1903
Founder: James L. Kraft
Headquarters: United States
Area served: Worldwide
Key people: Alex Behring (Chairman) and Miguel Patricio (CEO)
Number of employees: Over 26,000
Product in the Marketing Mix Of Kraft Food :
Kraft Food deals in packaged beverage and food items for consumer usage. Its diversified product portfolio includes-
Meals and Side Dishes
Stove Top
Shake 'n Bake
Velveeta Cheesy Skillets
Velveeta Shells and Cheese
Lunchables
Kraft Macaroni and Cheese
Boca Meatless Foods
Dairy and Cheese Products
Velveeta
Polly-O
Athens
Kraft Singles
Kraft Parmesan Cheese
Philadelphia Cream Cheeses
Kraft Natural Cheese
Kraft String Cheese
Kraft Fresh Take
Knudsen
Cracker Barrel Cheeses
Cheez Whiz
Breakstone's
Deli Meat, Bacon and Hot Dogs
Oscar Mayer Select
Oscar Mayer
Cooking/Baking Goods and Desserts
Jet-Puffed
Kraft Caramels
Sure-Jell
Jell-O
Cool Whip Topping
Baker's Chocolate
Dressings, Sauces and Condiments
Taco Bell Home Original Seasonings
Planter's Peanut Butter
Miracle Whip
Kraft Dressing
Kraft Mayo
Kraft Barbecue Sauce
Grey Poupon
Claussen Pickles
A1 Sauces
Snacks
Beverages
Yuban
Tassimo
Mio Liquid Water Enhancer
Maxwell House
Kool-Aid
Gevalia Kaffe
Crystal Light
Country Time
Capri Sun Juices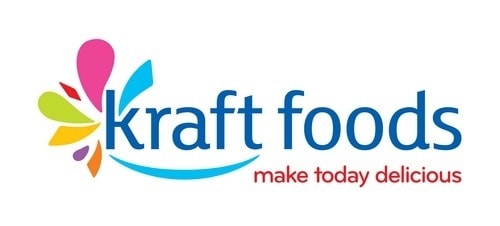 Place in the Marketing Mix Of Kraft Food :
Kraft Food is an American origin company and has spread its presence in most parts of United States. Its headquarters base is at Northfield in Illinois and its European Headquarters base is at Glattpark in Switzerland.  Its international presence has spread to nearly one hundred and seventy countries like United Kingdom, Germany, Australia, India, Bangladesh and Canada. Kraft Food has manufacturing plants in more than seventy global countries and has become one of the largest food companies in the world.
It has a robust and widespread distribution network that includes services of distributors, retailers, manufacturers and lastly consumers via convenience stores, discount stores, corner shops, supermarket, hypermarket, malls and food bazaar. All its brands have a personalised distribution network that helps in easy and convenient distribution of products to its customers.
Price in the Marketing Mix Of Kraft Food :
At the end of the financial year 2011, Kraft Food showed its estimated revenues at 54.365 billion dollars and profits at 3.547 billion dollars. The company has made a conscious decision of lowering its cost structure without affecting the quality of a product. It has adopted a reasonable pricing policy for most of its brands and their products because it caters to the consumer market, which is price conscious. Kraft Food has to keep its product prices at a similar range as that of its rival brands to gain competitive advantage. Its prices are affordable and pocket-friendly and hence results in greater sales figures and revenues.
Promotions in the Marketing Mix Of Kraft Food :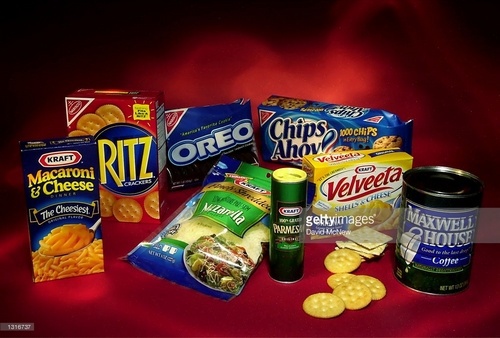 Kraft Food has adopted intensive promotional plans for its brands and product. Even during the starting years, it distributed circulars to advertise its products. It later started national advertising via radio, newspapers and leaflets. Presently it uses every possible means at its disposal to market its products successfully via popular channels in television, magazines and billboards at popular places.
It has also advertised heavily in social media platforms via Twitter, Facebook, Blogs and shopping portals. Kraft Food has associated itself with several sports and events to create positive brand awareness amongst its consumers. It sponsors National Hockey League, Kraft Fight Hunger Bowl and Major Soccer League.
Liked this post? Check out the complete series on Marketing Mix