Renault is a multi-brand international group that is associated with automotive industry as it deals in automobiles. It is a private limited company of French origins and was founded in year 1899 by its co-founders and brothers Fernand Renault, Marcel Renault and Louis Renault. In the year 2016, the company was declared at ninth position in the world as biggest automaker in terms of production volume. It has entered in an alliance deal that is fourth largest in automobile sector in the world and is known as Renault-Nissan-Mitsubishi Alliance. It faces competition from the following
Hyundai Motors
Chevrolet
Ford
Honda
Nissan Motors
Toyota
Maruti
Tata Motors
Product in the Marketing mix of Renault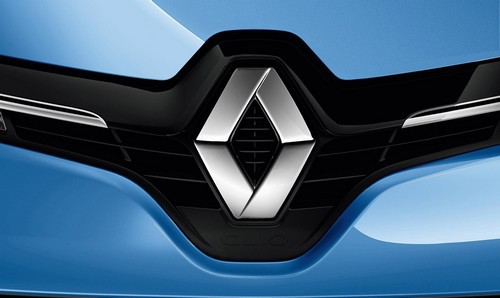 To meet the technological challenges head-on Renault has created a product portfolio that is to be envied. It is a manufacturer of vans and cars and has been also credited with manufacturing autorail, buses, tanks, tractors and trucks over the years. Renault operates in markets under Alpine, Renault Samsung Motors, Dacia, Lada and Renault. Its current models with its launching years include-
Renault Dokker in year 2012
Renault Traffic
Renault Master
Renault Zoe in year 2012
Renault Twizy in 2012
Renault Twingo III in 2014
Renault Talisman in year 2015
Renault Symbol in 2012 and was later named Dacia Logan
Renault Scenic III in 2009 and again in year 2013
Renault Scala in 2012
Renault Safrane II in 2008
Renault Pulse Renault Megane IV in 2016
Renault Kangaroo Express
Renault Kwid in 2015
Renault Koleos in 2007 and again in 2013
Renault Kangoo II in 2009 and again in 2013
Renault Kadjar in 2015
Renault Fluence in 2010
Renault Espace V in 2015
Renault Duster Oroch in 2015
Renault Latitude in 2011
Renault Clio IV in 2012
Renault Captur in 2013
Renault Alaskan in year 2016
Renault Duster in 2009
Renault Logan in 2004
Renault Sandero in 2008
Renault Lodgy in 2012
Renault has been credited with several innovations that include
Louis Renault is credited with a direct drive gear in year 1899
The company introduced Renault 8 in year 1963 as a serial car, first of its kind, that had four-wheel disc-brake system
Braking distribution device for total adherence was patented by Renault in year 1980
In year 1988, the company came up with a real-time system for weather information and location. It was called CARMINANT.
Place in the Marketing mix of Renault
Renault has an international presence that has spread to several countries in the world including places like United States, France, India, United Kingdom, Germany, Switzerland, Spain, Portugal, Poland, Luxemburg, Italy, Ireland, Czech Republic, Belgium, Austria, and Russia.
Renault has set up its manufacturing units and designing facilities mostly in its native region of Europe to cut down the cost prices. 75% of its manufacturing plants are located in Europe with the rest spread over Eurasia, Africa, Asia-Pacific, Middle-East, and America in places like Moscow, Chennai, Tangier, Le Mans, Sao Paulo and Los Andes.  It has its headquarters base at Boulogne-Billancourt in France.
Renault has established its main research and development center The Renault Technocentre at Guyancourt with more than eight thousand employees. It has a strong and powerful distribution network that includes services of dealers that help the company to distribute its products in global markets.
Price in the Marketing mix of Renault
By the end of the fiscal year 2017, Renault posted its revenues and net income at 58.77 billion Euros and 5.21 billion Euros respectively. It has targeted families, young executives, and business-men as its target customers. The company has positioned itself as a brand that is offering a wide range of products that would suit every individual.
It has placed a research team that carries out a thorough market research about consumers their spending habits, market position and competitors and their prices before making its own decisions. It is carefully handled so that the company can make right decisions.
Renault has been harnessing its growth in the international market by adopting a suitable pricing policy. It caters to a diversified market and hence has adopted a diversified pricing policy that is dependent on location, products, and competition.
Vehicles at their onset are divided into different segments so that it is easy to identify the market it belongs to. Every one of its product has a clear-cut price range. The company faces a lot of serious competition from several brands and has adopted its pricing strategy accordingly. It has kept its product prices at par with the prices set up by competitors so that its prices seem reasonable and affordable to the consumer. Renault is perceived as a value-for-money brand in the consumer market.
Promotions in the Marketing mix of Renault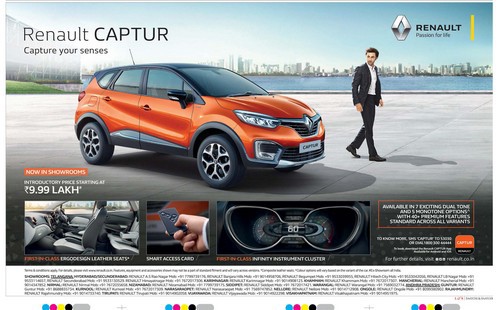 Renault has adopted a comprehensive marketing policy and has decided to take advantage of every marketing tool at its disposal to create greater brand visibility. It has launched its ad campaigns via magazines, billboards, hoardings, motor shows, rallies and public displays. The brand is aware of the importance of social media platform and hence displays all product details, advertisements, and relevant information via its official website.
It has been a major promoter and sponsor of rally events and racing. Renault has been the winner of European Rally Championship in the years 2005, 2004,, 1999 and 1970. Its cars have been the winner of European Car of the Year award in years 2006, 2003, 1997, 1991, 1982 and 1966. It has been the winner of national-level awards in places like Denmark, United States, Ireland, Australia, and Spain. Renault has been the winner of Autobest Car of the year awards for its models Symbol, Logan, and Duster.
It has entered into several sponsorship deals. It has a three year deal in Australian Football League as sponsors of Port Adelaide Football Club. Renault has been a sponsor of BFI London Film Festival, Marrakech Film Festival, Venice Film Festival and Cannes Film Festival. It has been actively participating in CSR activities by campaigning for road safety and education via scholarships.
Liked this post? Check out these detailed articles on
Topic of Marketing Mix of Brands
Alternatively, check out the Marketing91 Academy, which provides you access to 10+ marketing courses and 100s of Case studies.