Tommy Hilfiger is a subsidiary of its parent company Philip Van Heusen Corporation or PVC. It is associated with lifestyle and retail industry as it deals in apparel and footwear. This multinational corporation of American origin was founded in the year 1985 by ace fashion designer Tommy Hilfiger. It is a public company that offers peppy, hip-hop and trendy outfits. Brand faces rivalry from the following
Nike
Gas
Adidas
Levi's
Lee
Wrangler
Ralph Lauren
Lacoste
About Tommy Hilfiger
Type: Fashion brand
Industry: Apparel and accessories
Founded: 1985
Founder: Tommy Hilfiger
Headquarters: Amsterdam, Netherlands
Area served: Worldwide
Key people: Thomas Jacob Hilfiger (Founder) and Martijn Hagman (CEO)
Number of employees: 16,000+ Worldwide
Product in the Marketing mix of Tommy Hilfiger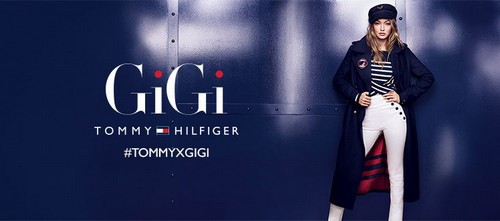 Tommy Hilfiger is a high-quality brand that deals in designing, selling and manufacturing of apparel and related products. It has a wide range of products to suit the needs of men, children and women. The company offers its products under several collections like
Tommy Jeans-This collection is inspired by denim classic with casual as well as modern edge. Its line includes fragrance, eyewear, accessories, bags, footwear and denim.
Tommy Hilfiger- It is the core line of the brand and embodies cool spirit with classic style and several designs. Its product range includes nearly twenty-five categories like accessories, footwear, and sportswear for kids, women and men.
Tommy Hilfiger Tailored- This collection reflects American heritage in sophisticated and elevated styles that are specially made for formal occasions. Apparels include relaxed tailoring and structured suiting modernized with premium fabrics, precise fit, updated cuts, luxurious details and rich colours.
Hilfiger Collection – It blends typical American style with contemporary influence to create a playful image of fashion. The collection targets customers within age-frame of 25 to 40 and is the pinnacle of its product offerings.
This leading fashion label has a product portfolio that includes
Fragrances
Home Décor and Lifestyle
Denim
Accessories
Aviator sunglasses
Zipper Wallet
Handbags
Footwear
Moccasins
Sneakers
Sandals
Watches
Apparel
Place in the Marketing mix of Tommy Hilfiger
Tommy Hilfiger is a global brand with its headquarters based in New York City in the United States. The company has spread its product presence to more than ninety countries in the world. It has flagship stores in New York, London, Paris, Tokyo, Los Angeles and Dusseldorf. Its anchor stores are at Zurich, Vienna, Sydney, Singapore, Shanghai, Seoul, Sao Paulo, Santiago, Panama City, Osaka, New York City, Mumbai, Moscow, Milan, Prague, Cannes and Beijing. The company launched its first outlet in Thailand in the year 2015. In the year 2015, a digital sales-showroom was opened at New York City with plans to open more such later.
Tommy Hilfiger has a widespread distribution channel that includes services via one thousand four hundred free-standing retail outlets and several departmental stores. All its outlets are tastefully decorated reflecting the brands own style and persona. It has more than fifteen thousand associates to handle its work efficiently. Tommy Hilfiger has its own shopping website that caters to its customers via online sales. The official website is available in several different languages like Turkish, Dutch, Japanese, Italian, French, German, Portuguese, Spanish and the most common language English so that it can cater to people from different places quite easily.  It also has tie-ups with other shopping portals for selling its products.
Price in the Marketing mix of Tommy Hilfiger
Tommy Hilfiger is the pioneer of classic cool style and has targeted upper-class section of society from urban cities as well as youngsters who are seeking cool American trend as its target customers.  The brand caters to the higher section of society for whom money does not matter too much. It has hence adopted a premium pricing strategy for its premium products. Its products are a mixture of best quality with the latest design and classic style that has made it a hit amongst its patrons.
Tommy Hilfiger has also levied a value-based pricing policy for its customized goods. These are made-to-order products and are charged at a higher rate. In order to increase its sales figures, the brand has adopted discount-based pricing system on few of its products. These are especially offered during the off-season so that its sales do not drop. Moreover, during these times, consumers who naturally would not be able to afford such high priced items make special purchases and thus increase the product sales of the brand.
Promotions in the Marketing mix of Tommy Hilfiger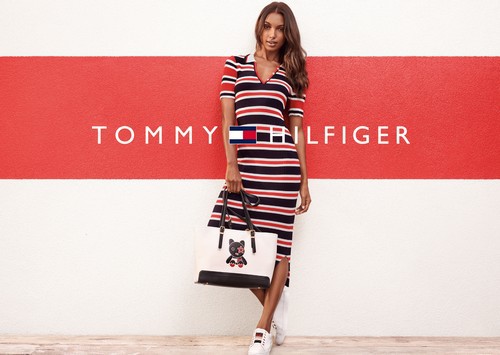 Tommy Hilfiger has adopted an aggressive marketing policy to create a huge brand visibility in the market. In the year 1985, graphic designer and advertiser George Lois were hired to create a billboard to be showcased at the Times Square centre. The brand has taken help from every marketing tool and advertised via television, fashion magazines and billboards. It realises the positive impact of social media and has maintained the direct connection with its consumers via its official website, Facebook page, Twitter account and YouTube.
Tommy Hilfiger is a highly creative designer and realised early on the advantages of celebrity endorsements. He had rappers Coolio and Puffy walking for his brand during runways shows. The brand has showcased its collections at important events to generate maximum coverage for its products. In the year 2011, Prep World, its publicity tour generated massive interest amongst the masses. It featured pop-up shops in London, New York, Paris, Milan, Madrid, Los Angeles and Belgian. Tommy Hilfiger along with author Lisa Birnbach made personal and special appearances. Company's 30th anniversary was celebrated with a fashion tour. Rafael Nadal was roped in as its brand ambassador for Tommy Hilfiger Tailored Collection and Tommy Hilfiger underwear in the year 2015 for the Fall Collection.
Tommy Hilfiger was the official sponsor of Psychoderelict tour by Pete Townshend in the year 1993. It also entered in several sponsorships deals with celebrities like Britney Spears for her year 1999 Baby One More Time tour, Sheryl Crow for If It Makes You Happy tour in the year 1997 and Lenny Kravitz for Freedom Tour in the year 1999. The company has been a recipient of several awards and recognition. True Star, a fragrance with Beyonce Knowles endorsed as its poster girl won FiFi Award in category Best New Commercial Fragrance. The current celebrity associated with the brand ambassador with Tommy Hilfiger is Gigi Hadid.
Liked this post? Check out the complete series on Marketing Mix