Wrangler is a celebrated American Jeans manufacturer. The company is popular for its clothing items, more so the workwear products. Wrangler is one of the divisions of VF Corporation, with the other divisions including JanSport, The North Face as well as the popular Lee among others.
Headquartered in Greensboro, North Carolina within the USA, this division was established was established in 1904 and has weathered the storms to emerge as a global force. It is well known for its long heritage in the production of quality jeans for toughness and durability.
Competitors
About Wrangler
Type: Clothing brand
Industry: Fashion
Founded: 1904
Founder:  C. C. Hudson
Headquarters: Greensboro, North Carolina, United States
Area served: Worldwide
Key people: Tom Quarles (Chairman) and Scott Baxter (CEO)
Number of employees: 12,000
Product in the Marketing Mix of Wrangler :
The company produces and markets apparels and other accessories. Under its product line is found jeans, shorts, shirts as well as eye glasses. There are so many different products within each line, with some of them having been developed as early as 1947.
The company ensures that as it continues to produce the fashionable products that are in high demand, it also maintains its heritage as there is still a considerable market size that feels more comfortable in those cowboy apparel types than the hip-hop generation's garments. In a nutshell, for the most functional and quality jeans that will serve you for long even when your work involves a lot of abuse, then the Wrangler jeans brand will be your final destination.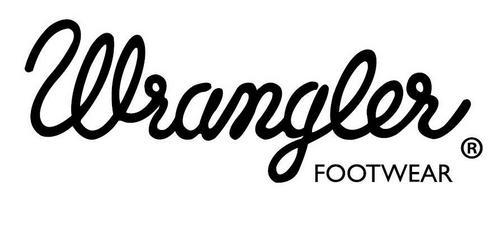 Price in the Marketing Mix of Wrangler :
The "working class" market segmentation is most suited by the Wrangler jeans. The jeans' design and construction feature tough and ruggedness hence characterised with high durability. They thus offer very high durability for those on tough working conditions. Though their jeans come with an array of cuts, all their jeans come with a simple and very clean look.  The ultimate goal is functionality and quality emphasis.  As a result, the pricing strategy is based on quality.
Place in the Marketing Mix of Wrangler :
Wrangler is an American company but not only for the American market but beyond. The company serves a worldwide market, with an iconic status being acquired in the USA, Australia, and the UK. Recent marketing strategies are meant to make the brand acquire the same iconic status in other parts of Europe.
Outside Europe, the brand is present in a number of other countries across all the continents. People have always associated the Wrangle brand products with durability and that's why it has been celebrated for all this time. Now that the present generation is interested in style and fashion, Wrangler has revolutionised its product line to meet the fashion needs of today's market.
Promotion in the Marketing Mix of Wrangler :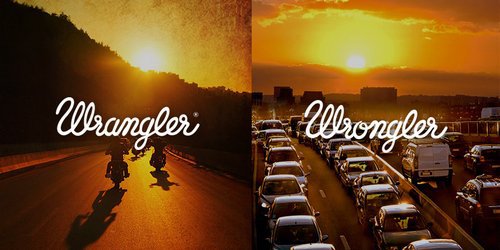 One of the main methods that Wrangler uses to reach potential customers is through the use of media advertisements. This includes via the use of football TV commercials. Brett Favre has been featured playing a touch football game in the mud. One challenge that the company has faced in marketing its products in the near past is its past popularity in the production of cowboy's jeans. Recent marketing strategies by the company, especially in Europe, are meant to shed off the cowboy's image tag.
Marketing strategies involve the release of new products followed by advertisement campaigns that communicate the fashion and functional roles of the apparels in the today's consumer lives. Born Ready is one such ad, as it pushes the company's new signature product brand line namely: the Ready Range. This range includes jeans that feature some special threads, each thread meant for a different specific occasion including Cold Ready and Rain Ready. Wrangler collaborated with We Are Pi, promoting its products on this new campaign and strategy which runs on retail, Cinema, PR, Print/OOH, online etc across Europe.
Liked this post? Check out these detailed articles on
Topic of Marketing Mix of Brands
Alternatively, check out the Marketing91 Academy, which provides you access to 10+ marketing courses and 100s of Case studies.