Voltas LTD is a Tata subsidiary that produces and develops HVACs, air conditioning, refrigeration and multinational engineering. It is an Indian company that is headquartered in Mumbai.
With more than 60 years expertise in ventilation and cooling industry, the company makes great equipment for various industries in various sectors such as in the refrigeration, air conditioning, ventilation, heating, materials handling, construction equipment, building management systems, water management, chemicals and indoor air quality.
Machinery solutions for the mining and textile industries can also be found from within this company. Started in 1954, the company has been able to expand to the global platform, employing at least 5,000 people.
About Voltas
Type: Home appliances company
Industry: Home appliances
Founded: 6 September 1954
Founder: Tata Sons and Volkart Brothers
Headquarters: Mumbai, India
Area served: India
Key people: Noel Tata (Chairman) and Pradeep Bakshi (CEO)
Number of employees: 23,000
Product in the Marketing Mix of Voltas :
Voltas has been able to position itself as one of the leading consumer engineering and electronic options across India. The company employs a product marketing strategy that as enterprise solutions and end users in focus. The company's products fall under an array of categories which include:
Domestic Project Groups: These include the fire protection & security solutions, public health engineering, Mechanical & Allied jobs, HVAC options, water & sewerage treatment, indoor air quality, electrical & instrumentation, cold chain & process refrigeration and integrated building management solutions etc
Textile Machinery: Provided are solutions for weaving, spinning, finishing, non-woven, knitting, processing, and technical textile services.
International Mechanical & Electrical Projects: Includes flat structures, infrastructure installations, defence installations, high rise structures and public spaces etc
Water Management & Treatment: Project design, project execution & field services with products ranging from API Oil Separators, surface aerators, dissolved air floatation units, clarifiers, sludge thickeners, screen for debris, grit removal mechanisms to screw pumps.
HVAC&R Products: They stand for air conditioning, refrigeration, heating, and ventilation.
Mining & Construction Equipment: They include equipment for mining, crushing equipment, construction equipment, screening equipment, overseas operations and parts & logistics.
Other products include air conditioners, water coolers & dispensers and commercial refrigeration products.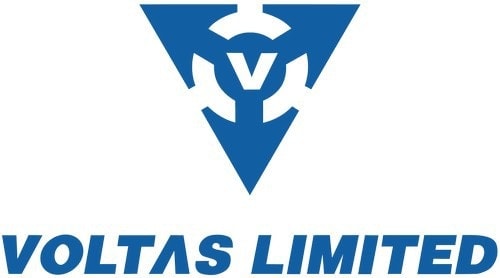 Price in the Marketing Mix of Voltas :
Since Voltas has different products across an array of categories, different pricing strategies are used accordingly. Affordable range pricing is applied on the household products with a normal price range being used on the industrial products. The quality standards of production justify its prices. Since Voltas products are trusted and due to its association with the trusted Tata, many customers don't always mind paying slightly higher. This trust at times insights Voltas in its pricing strategy.
Place in the Marketing Mix of Voltas :
The company has a very widespread network across India and beyond. Its well-designed website has proven to be the best catalogue all customer bases can depend upon. With its head office in Mumbai, the company has opened other offices in Kolkata, Chennai, Delhi and Mumbai for an elaborate networking. Under these zonal offices are found branch offices in almost all the cities of India. In addition, it is also located in Singapore, Saudi Arabia, Qatar, United Arab Emirates and Saudi Arabia.
Promotion in the Marketing Mix of Voltas :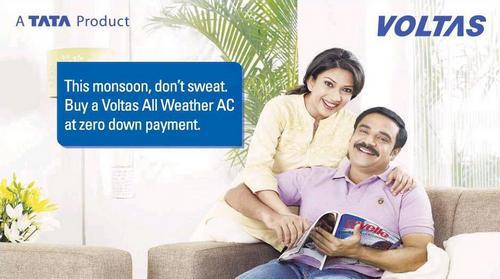 The company boasts of 360 branding in its promotion strategy. The company endorses a dedicated "Green" mission that is geared towards minimization of waste energy consumption among other sustainable practices that tend to save the world from environmental degradation. Voltas also engages in CSR activities across skill and vocational studies & development, in health care, sustainable practices, disaster relief and in education. Such activities boost the good "word of mouth" as well as a formidable image, which is one of the company's visions and missions.
Some of the great projects the company has handled have given it a good name. These include the provision of air conditioning services to Burj Khalifa: the tallest building in the world, as well as to RMS Queen Mary 2, which was once the world's largest ocean liner.
Liked this post? Check out the complete series on Marketing Mix