Raymond is a publicly traded company of Indian origins. It is associated with textiles, aviation and engineering industry and deals in diversified sectors. Raymond was founded in the year 1925 and with time has become one of the most recognised and popular brands in the consumer market. It faces competition from several companies like
Birla Corporation Ltd
Arvind Mills Ltd
Century Textiles and Industries Ltd
Sree Valliappa Textiles Ltd
Ayyappan Textiles Ltd
Grasim Industries Ltd
Bombay Silk Mills Ltd
About Raymond
Type: Diversified group in textile, apparel, engineering, FMCG, and realty.
Industry: Textile and apparel
Founded: 1925
Founders: Albert Raymond and Abraham Jacob Raymond
Headquarters: Mumbai, India
Area served: India and international markets
Current CEO: Gautam Vijaypat Singhania
Number of employees: Over 20,000
Major products: Suiting fabric, readymade garments and home textiles
Product in the Marketing Mix Of Raymond :
Raymond is a multinational organisation that started its operations as fashion and fabric retailer. It owns several apparel brands including Raymond, Parx, ColorPlus, Park Avenue Woman, Park Avenue and Raymond Premium Apparel.
Raymond manufactures suiting fabric and has a manufacturing capacity of 31 million meters of wool-blended and wool fabrics.  It occupies 60% of worsted suitings market in India and is an important fabric innovator capable of manufacturing the elusive Super 220s and 210s grades of pure-wool. Raymond has a diversified product portfolio and it includes
Readymade Garments
Air-Charter Services
Prophylactics including Surgical Gloves and Kamasutra Condoms
Engineering includes Files, Auto-Components, Agri tools, Cutting Wools and Hand Tools
Toiletries and Cosmetics
Denim Wear
Designer Wear
Fabrics include Shirting, denim and Worsted
Furnishings
Corporate Wear
Total Textile Solutions
Personal Care Includes Kamasutra and Park Avenue
Retail includes Brand Store and The Raymond Shop
Woollen Outerwear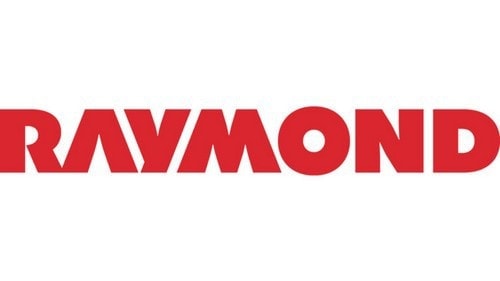 Place in the Marketing Mix Of Raymond :
Raymond has spread its presence in both domestic and international markets with equal success. It has its headquarters base at Mumbai in Maharashtra. Raymond has several manufacturing facilities located at places like Jalgaon, Chindwara in India and Spain and Portugal in overseas markets. The company is a major supplier of completed garments and fabrics to the textile industry in nearly fifty countries in Japan, Middle-East, Europe and North America.
Raymond has a widespread and strong distribution network that helps in easy availability of products to its customers.  In India, all its brands are available via its retail outlet The Raymond Shop. Its first retail showroom was opened in Mumbai and with time it became retail chain spread over two hundred cities both in India and overseas market.  Products are available via seven hundred retail outlets in these cities.
Price in the Marketing Mix Of Raymond :
At the end of the financial year 2013, estimated revenues of Raymond were 14.06 billion rupees. It has become a prominent and trusted name in international and Indian markets. Raymond caters to upper and upper-middle class section of urban society as its target customers. It is in premium business and offers fashionable clothing to people who desire to make a distinctive mark of their own with style and fashion sense.
Raymond is an aspirational brand that denotes achievement and hence has adopted a premium pricing policy for its products. As its potential customers are high-end individuals who are on a look-out for quality rather than quantity they can easily afford its prices in the consumer market.
Promotions in the Marketing Mix Of Raymond :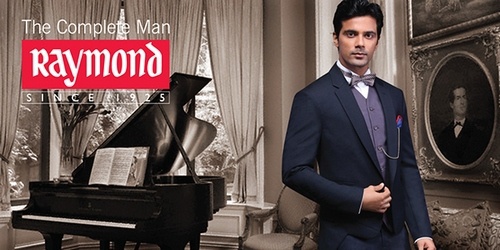 Raymond has adopted numerous marketing policies to increase and maintain its brand awareness in the consumer market. It has launched several ad campaigns that are shown with help of every possible advertising medium like print, digital and electronic. Ads have been shown via different television channels at a prime time, aired on the radio between popular shows, displayed on billboards at popular and populated places, fashion magazines and newspapers. Raymond has utilised social media platform to advertise via Twitter, Facebook and YouTube. It has its own website that acts as its agent by updating important news and events at regular intervals.
Raymond has been the recipient of numerous accolades and recognition. It was ranked at the 23rd position as Most Trusted Brand of India by The Brand Trust Report 2014. It received Most Admired Suiting Brand of the Year 2008, The Best Branded Readymade Garment and Textile in the year 2007, Most Admired Textile Brand of the Year 2008, Platinum Trusted Brand 2008 and Most Admired Textile Brand of the Year 2009.
Liked this post? Check out the complete series on Marketing Mix