Xerox has a reputation of being one of the best copier manufacturing companies in the world, but in the near past, the company has been able to undergo a revolution that makes its to stand out as more than just a copier company. Today, the company has transitioned to become a formidable service provider to corporations through the provision of document outsourcing and business process outsourcing etc. Founded in 1906 by Chester Carlson and Joseph C. Wilson, Xerox is today headquartered in Norwalk Connecticut USA
Competitors
Hewlett-Packard
HP Inc
Accenture Public Ltd CO
Cognizant Technology Solutions
Canon Inc
Ricoh
About Xerox
Type: Public Company
Industry: Document technology
Founded: 1906
Founder: Chester Carlson
Headquarters: Norwalk, Connecticut, United States
Area served: Worldwide
Key people: John Visentin (Chairman) and Steve Bandrowczak (CEO)
Number of employees: 140,000
Product in the Marketing Mix of Xerox :
Together with services, the company is still known for its vast products. It is a global leading provider of an array of equipment which includes multifunctional printers & copiers, scanners, office printers and office software as well as digital printing accessories & systems.
The company's printers come in different types and branding such as Xerox ColourOube, Xerox VersaLink as well as the Xerox Phaser etc.  In a nutshell, there is not a single document management product that can't be found within Xerox lines.
Xerox is today a leading service provider to business in document outsourcing (DO) as well as business process outsourcing (BPO). Its services include infrastructure development & maintenance, customer service & claims filing, application development, document & data management, managed print services and cloud computing.
However, as from 2017, the business process services operations were spun off into a firm known as Conduent. Only document management functions will be retained in the Xerox brand name.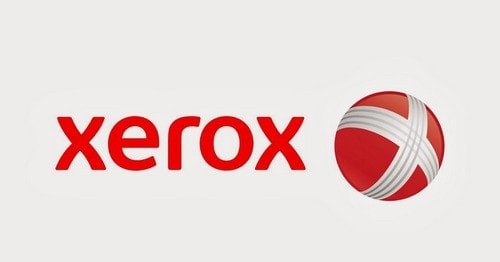 Price in the Marketing Mix of Xerox :
Xerox employs some of the most dynamic marketing strategies. The company studies the market dynamics and adjusts its pricing strategies accordingly hence its ability to stay on top of the market ladder for quite a long time now. This is a very competitive pricing strategy that will always pull customers towards the company.
And almost anyone can be able to find something they need or something that befits their budgets. This is because the company offers you different products with different specifications, for different purposes and at different price rates. for instance, Xerox WorkCenter printer series ranges from about &300 to about $15000 depending on the product.
Place in the Marketing Mix of Xerox :
Xerox is a global powerhouse who is present in at least 160 countries in all the continents. Canada, the Middle East, Western Europe, The USA, Latin America and the Asia Pacific regions are its main business centres, with half of Xerox's revenues being generated from outside the USA, with Western Europe being Xerox's main market place after the USA.
The company's success can be attributed to its various well-established distribution channels that have enabled it to reach the different customer base segments. Graphic communication firms, small & medium-sized companies & industries, government bodies as well as education establishments are all served with different distribution channels. Ordering Xerox products can be done via phone, in person, via its numerous business partners or online.
Promotions in the Marketing Mix of Xerox :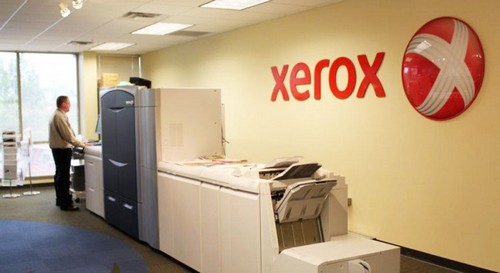 Xerox products are designed for household use, business use and even industrial & office use. As a result, the promotion strategies have to be different if all these market segments are to be reached. The different promotion strategies employed by Xerox include ad campaigns via TVs, especially during high viewership slots.
The company also employs the b2b ad campaigns that portray its capabilities as well as its new product lines thus enabling customers to efficiently and effectively run their businesses. Sales promotions are also very common, where coupons and discounts are offered in limited time special promotions & sales activities. Other promotion strategies include the use of magazines and newspapers etc.
Liked this post? Check out the complete series on Marketing Mix