iPod is a subsidiary line of its parent company Apple Inc. It was launched in the year 2001 and is associated with IT industry. iPod is owned, marketed and designed by its owner Apple and is a line of pocket computers and media players. Some of its main competitors in this field are as follows-
About iPod
Type: Portable media player
Industry: Consumer electronics
Founded: 2001
Founder: Steve Jobs, Tony Fadell, and Jon Rubinstein
Headquarters: Cupertino, California, United States
Area served: Worldwide
Key people: Arthur D. Levinson (chairman) and Tim Cook (CEO)
Number of employees: Over 154,000 employees worldwide
Product in the Marketing Mix Of Ipod :
Media player from iPod is portable and its pocket computers are multi-purpose. Over the years its product line has been upgraded several times with significant changes and these versions are generally termed as generations. Current iPod versions are
iPod Touch
iPod Nano
iPod Shuffle
iPod is equipped with several innovative features and the most important are its large capacity for data storage.  This may vary from one model to another like iPod Shuffle has 2GB whereas iPod Touch has 128 GB capacity.  iPod is a unique product that has outstanding qualities like lower weight, long and extended battery life, thinner device, GPS and 4G wireless. One of its main characteristics is iTunes software that is of immense help in transferring games, videos, e-mail settings, contact information, web bookmarks, photos, calendars and music.
Various audio file formats are played on this product line like Apple Lossless, Audible audiobook, WAV, AIFF, AAC and MP3.   iPod Touch is a sixth generation product with improved specifications like high-quality screen, A8 upgraded the processor and a five times faster core. It is available in several colours like red, silver, pink, gold and grey.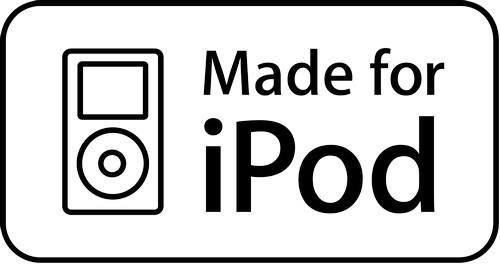 Place in the Marketing Mix Of Ipod :
Apple is an international brand with its presence spread over several cities and countries in the world like Africa, Middle-East, Europe, South and North America and Asia.  It sells its products via its own retail outlets that are located at premium locations.
iPod is owned by Apple and thus has its backing for distribution. The company has taken help of CNF agents to supply its products to its retail outlets. The company is using external suppliers like distributors and warehouses for distribution and safekeeping of products. It has an efficient employee base for direct dealing with customers. Its distribution channel also includes main offices where products can be purchased directly from a distributor. iPod is available on its official website where an individual can make an easy purchase.
Price in the Marketing Mix Of Ipod :
Customers tend to link prices of a product to the value it offers. Apple has adopted a premium pricing policy for iPod because it realises that its brand value will be a determining force in bringing appropriate customers, Apple is a high-end company and consumers relate it with premium products and hence do not hesitate to shed a few bucks more with the intention of gaining a high brand product.
The company has adopted a cost-base method in determining and setting up its pricing policy. After it arrives at its costing it adds an estimated 65% profit margin to it and arrives at the desired selling price to gain maximum revenues. Moreover, its products are equipped with new and latest technology and hence it has also adopted a skimming pricing system that helps it to garner competitive advantage and high profits.
Promotions in the Marketing Mix Of Ipod :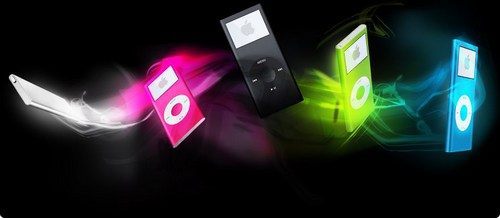 Designing and setting a right pricing strategy is not enough. One must put special emphasis on a marketing plan and that is what Apple does for iPod as it realises that brand visibility is one of the important ways to take its company forward. It has invested a lot of time, money and energy in its advertising plans for promoting products. As they are targeting both upper class and age group 16-25, they have decided to opt for a trendy and aggressive marketing policy.
Ad campaigns are displayed via hoardings at strategic places that provide maximum exposure. They are also shown through television, magazines and newspaper. Apple has taken help of social media to market its products. Its official website is a hub of information and proves useful and informative to interested clients.
Liked this post? Check out the complete series on Marketing Mix