Radisson Hotels is of American origins and is associated with Hospitality and Tourism industry as it deals in resorts and hotels. It was founded in the year 1909 and is a subsidiary of its parent company Carlson Rezidor Hotel Group.  Radisson is a globally recognised and trusted brand that has been able to create a distinctive name for itself in the global market. It faces competition from several rival brands and some of its competitors are as follows-
Starwood Hotels and Resorts
Four Seasons Hotels
Mariott
About Radisson
Type: The hotel chain
Industry: Hospitality
Founded: 1909
Founder: Curt Carlson
Headquarters: Minnetonka, Minnesota, United States
Area served: Worldwide
Key people: Jim Citrin (Chairman) and Federico Gonzalez (CEO)
Number of employees: 75,000+
Product in the  Marketing Mix Of Radisson :
Radisson is an international brand and operates with help of several brand names like Radisson RED, Radisson Blu, Park Inn and Radisson. It offers luxurious settings and authentic hospitality designed to please its high profile, clients.  
Rooms are air-conditioned, elegant and comfortable and include attached bathroom along with newspaper, tea/coffee maker, television, telephone, convenient plug points, safe vault, refrigerator, bathrobes, slipper and full-time room service.
Other services and amenities  include wake-up facility, valet services, 24*7 reception services, currency exchange, fax-on-demand, doctor-on-demand, spa, sauna, Jacuzzi, swimming pool, hair salon, luggage storage, dry cleaning, courier, acceptance of credit cards, continuous Wi-Fi connection, banquet hall, babysitting options, pick-up and drop-out to airports and transport-on-demand. It has several dining options with different types of cuisine to suit individual needs.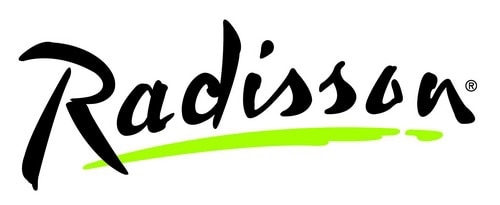 Place in the Marketing Mix Of Radisson :
Radisson Hotels has a global presence of nine hundred and ninety locations that has spread to seventy-three countries in the world. It has its headquarters base at Minnetonka in the United States. Most of Radisson brand hotels are in the United States with its first one at Minneapolis. Radisson Blu operates one hundred and fifty-eight hotels and has been built in places like Asia, Africa and Europe. Radisson Blu Edwardian Hotels are fourteen in number and this luxury line is located in Manchester and London area like Sussex, Berkshire and Oxford Street.
Radisson Red has been targeted at travellers with first one at Brussels. Park Inn is its mid-scale range located at one hundred and twenty-seven places. The company has a widespread distribution network that includes operation and management with help of franchise system. Radisson has opened all its hotels at strategic and high-profile places like near airports and at posh and urban localities. It offers online booking services via its website that is upgraded regularly to upload related and latest information.
Price in the Marketing Mix Of Radisson :
Radisson has targeted business travellers, honeymooners, wedding parties and leisure travellers as its potential customers. It operates a diversified range of hotels that include premium, luxury and mid-scale. For its luxury and premium hotels, Radisson has adopted a premium and high-scale pricing policy. It caters to an upper class section of society that does not bother about prices. Radisson puts its onus on offering superior and qualitative products and impeccable services to attract them.
The hotel is aware that its target customers will not mind shedding additional bucks for quality and status. For its mid-scale range of hotels, it has adopted a mid-premium pricing and kept it affordable and reasonable. Radisson has also implemented a promotional pricing policy to reward its loyal and regular customers by offering them quite a few incentives.
Promotion in the Marketing Mix Of Radisson :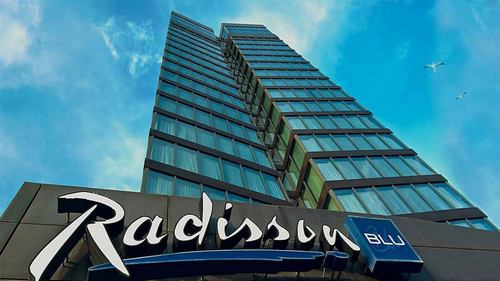 Radisson is a powerful global brand that delivers contemporary products and services in the hospitality sector. Its service philosophy is yes I can and describes the positive mentality of its management. Radisson has implemented several promotional strategies to increase its brand awareness. It is heavily dependent on mouth publicity as satisfied customers become loyal and regular ones and recommend it to others also. Radisson believes in individual attention and hence relates to its customers on personal levels. It sends emails and SMS to its regular patrons offering coupons for up-gradation or free services to reward their loyalty towards Radisson. It has tie-ups with numerous travel agents and offers incentives and package discounts so as to increase its customer base. Radisson is aware of its social responsibility and takes part in CSR activities.
Liked this post? Check out the complete series on Marketing Mix