Krispy Kreme Doughnuts, Inc is popularly known as Krispy Kreme. It is a private company of American origins. Krispy Kreme is associated with food and beverage industry and is actually a fast-food eating joint. It was founded in the year 1937 by its founder Vernon Rudolph. Some of its competitors are as follows-
Dunkin Donuts
Mad Over Donuts
McDonalds
Starbucks
About Krispy Kreme
Type: Multinational doughnut company and coffeehouse chain
Industry: Foodservice
Founded: July 13, 1937
Founders: Vernon Rudolph
Headquarters: Charlotte, North Carolina, United States
Area served: Worldwide
Current CEO: Michael Tattersfield
Number of employees: Over 21,000
Major products: Doughnuts, coffee, and other baked goods
Product in the Marketing Mix Of Krispy Kreme :
Krispy Kreme is a globally recognised brand which is known for its tasty and quality products. It has a diversified portfolio that includes freshly made items like the following-
Doughnuts- Brand is known for its signature item doughnuts. Available in several flavours and variants-
Original Glazed
Nutty Cocoa Ring
Traditional Cinnamon
Double Dark chocolate
Cookies n Kreme
Mudcake
Chocolate Iced
Chocolate Iced Custard
Strawberries and Crème
Chocolate Iced Sprinkles
Apple Custard Crumble
Caramel Glazed
Chocolate Iced Crème
Glazed Blueberry Cake
Strawberry jam
Apple Custard Crumble
Shakes- Available in Thick shakes and Milkshakes with Vanilla ice cream in several flavours like-
Coconut
Caramel
Chocolate
Coffee
Mocha
Lime
Spearmint
Raspberry
Blue Heaven
Banana
Vanilla
Strawberry
Coffee- It serves fresh and hot coffee with extra emphasis on flavour derived from crafted, blended and roasted baristas
Sliders- These are new creations and have become favourite summer treat. Available in following flavours-
Salted Caramel Ice Cream Slider
Cookies and Kreme Ice Cream Slider
Sundaes- A typical Original Glazed doughnut has been transformed into an indulgent treat in following flavours
Strawberry Sprinkles
Chocolate Cookie
Caramel Crumble

Place in the Marketing Mix Of Krispy Kreme :
Krispy Kreme has an international presence that has spread to one thousand and four locations in countries like United Kingdom, United States, UAE, Turkey, Canada, Thailand, Taiwan, South Korea, South Africa, Singapore, Russia, Mexico, Malaysia, Japan, Indonesia, India, Bangladesh and Australia. It has its headquarters base at Winston-Salem in North Carolina. In the United States, its distribution network includes products to consumers via supermarkets, convenience stores, temples, grocery stores and their own outlets.
Other countries have different distribution channels and include opening via franchisee agreement for instance in India one can find its products in Krispy Kreme outlets operated by Citymax Hotels in places like Bangalore and Chennai. In United Kingdom products are available via Tesco Service Stations, Supermarkets and Tesco Extra. The company has also opened online delivery system at most of its locations.
Price in the Marketing Mix Of Krispy Kreme :
Krispy Kreme faces severe competition from several rival companies in terms of prices. The brand has adopted a competitive pricing strategy and kept its prices quite similar to that of its competitors. It serves fresh and qualitative products at affordable and pocket-friendly rates so that customers find it reasonable and economical. Krispy Kreme realises that it will have to adopt something new and better to attract and retain customer loyalty and hence offers periodic incentives like discounts and offers on special days. It also offers gifts and accessories, especially to children so that it can bring in families to its joint.
Promotions in the Marketing Mix Of Krispy Kreme :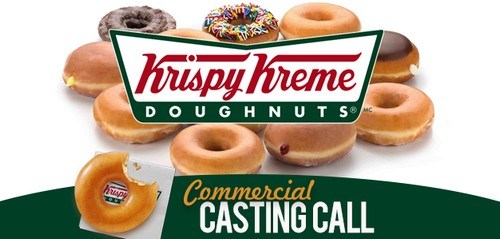 Krispy Kreme has adopted innovative ways to attract customers by issuing coupons and offering incentives. In California, it started selling its products via sunroofs and car-windows at busy intersections. The company has relied heavily on mouth publicity and has garnered most of its customers via this route.
In the year 2006, it started using the electronic medium for its advertisements and launched campaigns on radio and television with tagline Share the Love. It launched informative and eye-catching ads and some of its campaigns had descriptive taglines like 0 grammes trans-fat, Trans-Fat free. Krispy Kreme is aware of its social responsibility and offers its products to non-profit organisations at a considerable lower rate.  It has also helped several schools in raising nearly 30 million dollars in fundraising campaigns.
Krispy Kreme offers free gifts to its customers at certain times like hats, toys, mugs and sweatshirts as part of its promotional plans.
Liked this post? Check out the complete series on Marketing Mix