HDFC Life Insurance is a private company of Indian origins. It was founded in the year 2000 by its founder   Hansmukhbhai Parekh. It was a joint venture between Standard Life and HDFC Ltd. It is associated with finance and insurance sector and offers group and personal insurance covers. The company has targeted investors from both rural and the urban sector as its target customers. Some of its major competitors are as follows-
About HDFC Life Insurance
Type: Life insurance company
Industry: Financial services
Founded: August 14, 2000
Founders: Housing Development Finance Corporation (HDFC) and Standard Life
Headquarters: Mumbai, India
Area served: India
Current CEO: Vibha Padalkar
Number of employees: 10,000+
Major products: Term insurance, Endowment plans, Whole life plans, Money back plans, Pension plans, Health insurance plans
Product in the Marketing Mix Of HDFC Life Insurance :
HDFC Life Insurance is a long-term provider of life insurance cover and has a diversified product portfolio to meet its customer's needs and wants to be related to health, investments, savings and pension.  The company offers 5 riders, 4 group and 32 individual benefits. Following are some of its products-
Protection Plans- It is for offering financial independence in case of death or illness and includes plans like-
HDFC Home Loan Protection Plan

HDFC Loan Cover Term Assurance Plan

HDFC Premium Guarantee Plan

HDFC Assurance Plan
Children Plans- It helps in realising the dreams of children through plans like-
HDFC SL YoungStar Super Premium

HDFC SL YoungStar Super II

HDFC Children's Plan
Health Plans- It is an insurance cover for critical illness and surgical procedures and includes plans like-
HDFC SurgiCare Plan

HDFC Critical Care Plan
Retirement Plans- When incomes are no longer sufficient, accumulating over the years through retirement plans helps to keep everything on track and policies include-
HDFC SL Pension Maximus

HDFC Immediate Annuity

HDFC Personal Pension Plan

HDFC Life Classic Pension Insurance Plan
Investment and Savings Plans- This scheme ensures lump-sum funds for any annual, monthly or sudden expenses and includes plans like-
ClassicAssure Insurance Plan

Endowment Gain Insurance Plan

HDFC Savings Assurance Plan

HDFC SL New Money Back Plan

HDFC SL Crest

HDFC Sampoorn Samridhi Insurance Plan
Place in the Marketing Mix Of HDFC Life Insurance 
HDFC Life Insurance offers its services in every part of India and has its headquarters base at Mumbai in Maharashtra.  It has a strong distribution channel that helps in providing its products to its customers all over the country. It includes services of Insurance Agents, Online Insurance Portals, Insurance Brokers, Direct Channels and Bancassurance Partners. Multichannel network of HDFC Life Insurance has spread to nearly nine hundred and eighty cities and towns in India and is handled via an estimated three hundred and ninety-eight branches. Its workforce includes two lakh financial consultants to meet every consumer demand successfully by providing individual attention.  A liaison office has been established by HDFC Life Insurance in Dubai.
Price in the Marketing Mix Of HDFC Life Insurance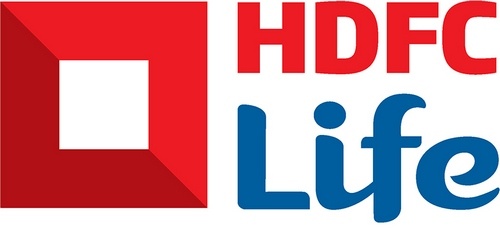 HDFC Life Insurance has been a trendsetter in the insurance industry by offering value for money. The company is determined in providing best and high-value products to its customers at minimum prices. It has kept premium prices for insurance policies at minimum levels so that maximum people can benefit from its plans. HDFC is relatively a new company and faces stiff competition from several established companies in the insurance sector. In order to create a loyal consumer base of its own, it has adopted reasonable pricing policy and kept its rate of premium affordable and pocket-friendly.  The company has also adopted penetration policy to infiltrate the growing market of insurance in India.
Promotions in the Marketing Mix Of HDFC Life Insurance :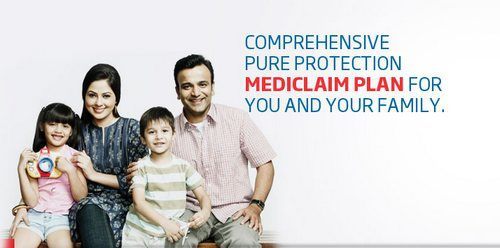 HDFC Life Insurance has the distinction of being one of the most trusted brands in India. It has put its onus on CSR activities for improving conditions in society. It has been the recipient of several awards for different plans. One of its most popular taglines is Sar Utha Ke Jiyo and it has created high visibility amongst consumers. HEDFC Life has adopted several promotional activities to create positive brand awareness. Successful advertising campaigns have been launched via electric media in radio and several television channels. Its ads are displayed in magazines, hoardings and newspapers. It has an official website that offers related information to interested parties.
Liked this post? Check out the complete series on Marketing Mix