Heinz is an American origin corporation that is associated with food processing industry. It was founded in the year 1869 by its founder Henry J. Heinz. In the United States, it is ranked at first, a position for its core product Ketchup and occupies nearly 50% of the market share. In the year 2013 Heinz was purchased by 3G Capital and Berkshire Hathaway for 23 billion dollars and in the year 2015, it once again merged with Kraft to become Kraft Heinz Company. Currently, this food company is fifth largest in the global market. Some of its competitors in consumer market are as follows-
ADM
Tyson Foods
ConAgra Foods
Campbell Soup
Del Monte Foods
Nestle Ltd
Unilever
About Heinz
Type: Public Company
Industry: Food processing
Founded: 1869
Founder: Henry John Heinz
Headquarters: United States
Area served: Worldwide
Key people: Miguel Patricio (Chairman) and Greg Guidotti (CEO)
Number of employees: 77,000
Product in the Marketing Mix Of Heinz :
Heinz is an international brand which started its product kit with Tomato Ketchup. Later in year 1914, it started manufacturing Salad Cream and in year 1930 it offered its customers baby food and ready-to-serve soups, which became top sellers.  
In Australia its product portfolio includes Canned-Baked Beans and Spaghetti made in tomato sauces, ready-to-eat soups, condensed soup and canned soup. In Canada, its portfolio includes ketchup, mustard, tomato juice, vinegar, barbecue sauces, baby food, beans, canned pastas, soups, gravies and pasta sauces. In India Heinz Ketchup is available in two variants Heinz Tomato Chilli Sauce and Heinz Tomato Ketchup.
The company has acquired Glaxo India and now its product kit in India also includes Sampriti Ghee, Glucon C, Glucon D and Complan. In Indonesia it manufactures syrups, Juices, condiments and sauces and in the United Kingdom it markets Heinz Baked Beans and baby milk. Heinz products are available in bottles and sachets of various sizes to suit individual consumer needs.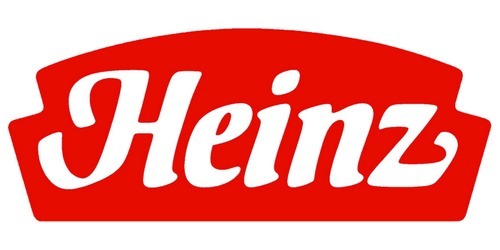 Place in the Marketing Mix Of Heinz :
Heinz is one of the most established brands in food and beverage industry and has its presence spread over several countries in the world. Its food products are manufactured in several facilities located on six continents. These end products are marketed in nearly two hundred countries spread all over the globe. Heinz has its headquarters base at Pittsburgh, Pennsylvania in the United States. Heinz has factories in South Carolina, Oregon, Idaho, Florida and California in United States, Mill Park and Echuca in Australia, Ontario and Montreal in Canada, Indonesia, Netherlands, India, China and the United Kingdom. Heinz has strong Research & Development facilities that are located in several places.
It has a widespread distribution network that helps in quick and efficient workings. Its channel includes services of manufacturing plants and from there to wholesalers and then to retailers. Consumers can easily purchase Heinz products from local markets, grocery store, convenient store, discount store, hypermarkets and supermarkets.
Price in the Marketing Mix Of Heinz :
Heinz faces tough competition from rival companies and hence has adopted competitive pricing policy by keeping its price range in similar brackets as that of its competitors. It has set up prices after evaluating various factors like demand from consumers and the price they are willing to pay. Heinz has also taken up penetration strategy as it wants to increase its market share.  The brand has adopted a reasonable pricing policy and has assured its customers of value-based strategy because it is offering quality products at affordable rates. Consumers are finding these prices within their means and hence have continued to maintain its brand loyalty.
Promotions in the Marketing Mix Of Heinz :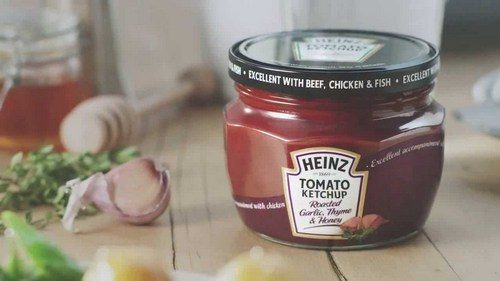 Heinz has adopted several marketing policies to create positive brand awareness amongst consumers.  It has conducted a thorough research and its promotional campaign is focussed on reaching new customer base by adopting an aggressive strategy. Heinz launched several sampling campaigns to make the consumers aware about its different products.
It has used every possible medium like electronic, social and print to its advantage. Its commercials are telecast via different television channels and are aired on several radio stations. Hoardings are placed at strategic and crowded areas to gain maximum exposure. Ads are displayed through posters, pamphlets, magazines and newspapers. Heinz has a strong social exposure through platforms like Facebook, YouTube and Twitter.
Liked this post? Check out these detailed articles on
Topic of Marketing Mix of Brands
Alternatively, check out the Marketing91 Academy, which provides you access to 10+ marketing courses and 100s of Case studies.