Socony-Vacuum Oil Company is commonly referred to as Mobil and in the year 1999 merged with Exxon to become a parent company titled ExxonMobil. Mobil is at present a major part of its parent company operating under its own brand name. It is of American origins and is associated with oil and gas industry. Some of its competitors are as follows-
ConocoPhillips
Total
Royal Dutch Shell
Chevron Corporation
BP
Product in the Marketing Mix Of Mobil :
Mobil conducts its operations under ExxonMobil Lubricants, Fuels and Speciality Divisions. It includes a wide and diversified range of marine, aviation, industrial and automotive lubricants. It is used by Mobil service stations and includes fuel products like marine fuel, aviation fuel, kerosene, heating oil, diesel and gasoline. Its current product portfolio includes the following
Motor Oils – Are specially designed and formulated to cover extra distance. It is available as high-mileage, conventional and synthetic oils for vehicles running on diesel and gas.
Mobil 1
Mobil Delvac
Mobil Super
Synthetic grease- It offers protection to hardworking parts from wear, temperature extremes and rust and is very suitable for chassis and pin lube points, steering linkages, ball-joint suspension and wheel bearings.
Gear lubricants- Offers protection to hardworking parts and is designed to both protect and extend the life of differential gears, rear axle and transaxle in extreme conditions.
Conventional gear lubes
Synthetic gear lubes
Automatic Transmission fluids- Are available in several varieties to meet particular needs
Mobil 1 synthetic ATF
Mobil Type F ATF
Mobil DEXRON-VI ATF
Mobil ATF 3309
Mobil ATF D/M
Mobil Multi-Vehicle ATF
Oil Filters- Acts as a key to achieving best results from motor oil in order to get longer life and performance of engines
Mobil 1 Motorcycle Oil Filters
Mobil 1 Extended Performance Oil Filters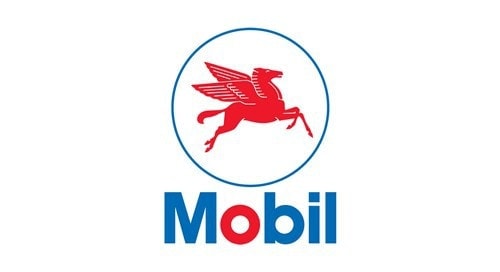 Place in the Marketing Mix Of Mobil :
Mobil is an American based brand and hence its products are easily available in most parts of United States. It has expanded its operations to reach several global countries like Cameroon, Egypt, Gabon, Kenya, Tunisia and Nigeria in Africa, Australia, Bangladesh, Cambodia, India, Indonesia and Hong Kong in Asia-Pacific, Costa Rica, Jamaica, Panama and Puerto Rico in Central America and Caribbean region, Bulgaria, Denmark, France, Hungary, Greece and United Kingdom in Europe, Canada and Mexico in North America and Argentina in South America.
It is a major retail brand of gasoline for its parent company in Nigeria, New Zealand, Guam, Egypt, Colombia, Australia and the United States. After its merger with Exxon, Mobil has become a lubricant brand for Europe and is premium oil sold at Esso service stations. It has a strong and widespread distribution network that helps in product availability to customers via petrol pumps and other related outlets.
Price in the Marketing Mix Of Mobil :
It is very difficult to set up a permanent pricing policy for any company related to oil and gas sector because its prices are continuously fluctuating in the world market. Price is a variable factor and to a great extent is also dependent on the prices set up by governments of the particular region. Mobil has to think in terms of geographical divisions before setting up any pricing strategy. It has adopted a competitive pricing policy that is value-based and is marginally closer to the prices set up by rival companies.
Promotions in the Marketing Mix Of Mobil :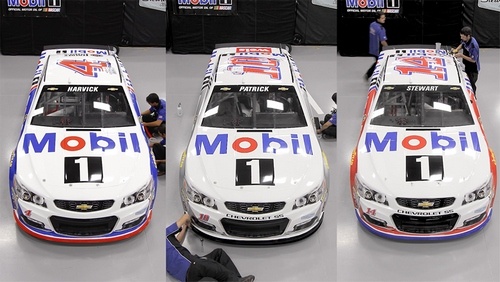 Mobil is a very popular brand with a distinctive logo of Pegasus, a winged red horse. It has been associated with several sporting events to create and maintain brand awareness. At one time Mobil was the most obvious choice of most racing teams. It has entered into various sponsorship deals like Rusty Wallace's No 27 car and William's Formula 1 Team in NASCAR.
It has been part of Porsche Motorsport and Porsche Mobil 1 Supercup. Mobil is a recognised brand and has actively participated in CSR activities like the encouragement of young minds in fields like science, technology and education. It runs several programs related to women empowerment with special emphasis on their education and development in society.
Liked this post? Check out these detailed articles on
Topic of Marketing Mix of Brands
Alternatively, check out the Marketing91 Academy, which provides you access to 10+ marketing courses and 100s of Case studies.