Motorola Inc is associated with telecommunication industry and deals with several related products. It was a public company of American origins. Motorola was founded in the year 1928 by brothers Joseph E and Paul V Galvin.  In the year 2011, 4th January, it was divided into two public companies of independent nature. Motorola Solutions is considered its direct successor and Motorola Mobility in the year 2012 was acquired by Google and again in 2014 from Google by Lenovo. Some of its competitors were as follows-
About Motorola
Type: Multinational telecommunications and technology company
Industry: Telecommunications, information technology, and consumer electronics
Founded: September 25, 1928, in Chicago, Illinois, United States
Founders: Paul Galvin and Joseph Galvin
Headquarters: Schaumburg, Illinois, United States
Area served: Over 160 countries
Current CEO: Sergio Buajas
Number of employees: Approximately 75,000 worldwide
Major products: Telecommunications equipment, smartphones, and tablets
Product Mix in the Marketing Mix Of Motorola :
Motorola was a multinational organisation that was associated with designing, manufacturing and marketing of products related to electronic and telecommunications. Its diversified product portfolio includes-
Computers
StarMax- StarMax 5500, StarMax 3000
Handheld- HC700
Laptops- Mnope2, ML950, MW800
Semiconductors
Home and Consumer products
Cordless phones- C series, E series
Home Monitoring and Automation- Homesight
Cameras- HMVC3050, HMVC3075
Television receivers and vintage radio
iRadio music subscription-service
Wireless Communications
Mobile network carrier infrastructure- RXCDR, MSS, Dimetra, ASTRO 25
Data Networks- Canopy, Orthogon Systems, MotoMESH, HotZone Duo
Mobile telephones- A series, C series, Classic, Condor series, M series
Pagers- Numeric, Fire pagers
Two-Way radio- Mobile radio, Portable radio
Infrastructure
Base Solutions- Data Base Solutions, Transportable Base Solutions
Accessories- Wired, Bluetooth
Wireline Communications
Cable TV and broadband- Cable modems, TV receivers, Voice over IP
Telemetry Radios
RNET telemetry radio, Motorola APCOR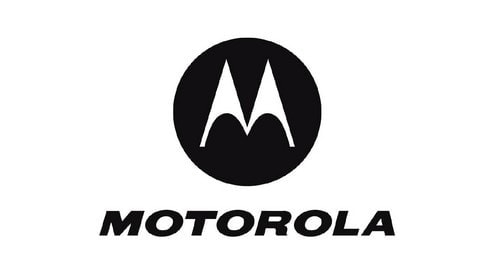 Place in the Marketing Mix Of Motorola :
Motorola was an American company with its product presence spread over several countries in global markets like China, Brazil, India, Mexico and the United Kingdom. It had its headquarters base at Schaumburg in Illinois. Motorola had a strong and widespread distribution network that includes third-party retailers, who sell products in several outlets like the hyper market, mobile shops, super markets, malls and discount stores.
The company has channel partners to offer communication and mobility products to customers. It also has tie-ups with software partners and distribution partners for delivering goods and services to its customers. Motorola has set up an extensive online channel to market its products as these can be purchased via its own website and through third-party retailers on online portals like Wallmart, Costco and Amazon.
Price in the Marketing Mix Of Motorola :
Motorola has targeted younger generation and professional as its target customers. Its distinctive looks and superior quality have helped the company in reaching out to its clients in the consumer market. Motorola utilises economies of scale for increasing its unit production and bringing down prices. It has adopted a Skimming pricing policy because it has a competitive advantage in terms of innovative products.
After sometimes when it has garnered sufficient revenues and similar products start arriving in the market, brand starts decreasing its prices as part of promotional activities by offering incentives in form of discounts and special offers. Motorola has also adopted penetration policy in order to make further inroads and gain maximum market share for its products.
Promotion Mix in the Marketing Mix Of Motorola :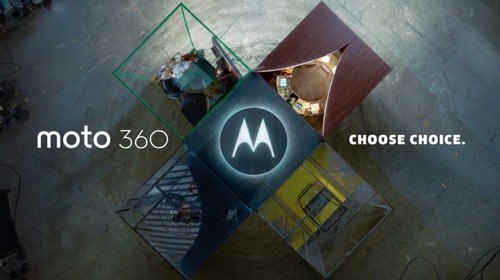 Motorola is an internationally recognised brand and had adopted several promotional policies to gain maximum brand exposure. Its catchy ads were launched via a digital and print medium in televisions, newspapers, magazines and billboards. It has also taken help of social media platforms like Facebook, Twitter, Instagram and YouTube along with its own website and other shopping portals to create unparalleled brand visibility.
In order to boost sales, it entered in a sponsorship deal with Motherwell F. C. for a term of 11 years, Livingstone F.C. from 1998 to 2002, Richmond Football Club from years 2004-2007 and Club Bolivar in the year 2008. It has been the recipient of several accolades in recognition of its products and services like The Company with most Innovative Enterprise Mobility Solution in the year 2010. It has sponsored several celebrities like Fergie and Danica Patrick. Motorola had appointed England football star David Beckham as its global ambassador and in the year 2006 Indian actor, Abhishek Bachchan was also roped in as its ambassador.
Liked this post? Check out the complete series on Marketing Mix