Gmail is a webmail owned by its parent company Google and was created by its founder Paul Buchheit. It is associated with internet industry and was first introduced in the year 2004, 1ST April as an invitation-only app. It was available for public usage from the year 2007, 7th February in beta status.  Google upgraded its services along with rest of its apps in the year 2009. Some important competitors are as follows-
Hotmail

Yahoo mail

Rediff Mail
About Gmail
Type: Email service
Industry: Internet
Founded: April 1, 2004
Founder: Paul Buchheit
Headquarters: Mountain View, California, United States
Area served: Worldwide
Key people: Sundar Pichai (CEO) and Prabhakar Raghavan (SVP of Engineering)
Number of employees: 154,000
Product in the Marketing Mix Of Gmail :
Gmail is a service provider app for emails. It is a secure webmail and users can also access it through IMAP4 and via POP3 protocols. Gmail is a free account with an address ending with @gmail.com. At its onset, it had a storage capacity of 1GB and with time free space capacity grew along with its associated applications.
Gmail free has a space capacity of 15GB for storing files, photos, emails and documents whereas Gmail Pro has a minimum 30GB storage capacity that can be increased according to its payment options.  Business entities with free version use [email protected] and professionals use [email protected] for sending emails as it is more secure.
Gmail pro guarantees 99.9% uptime and is designed for twenty-four hours usage without any hiccups. Gmail free does not come with a guarantee but it rarely faces any problems. Free Gmail version includes access to Google Slides, Google Sheets and Google Docs, but in the case of any problems one cannot expect any help from the company whereas Gmail Pro can expect due help in case of any problem. No Ads are seen in pro version but little text ads can be seen in the free version as they target keywords in emails.  Gmail free does not allow sync of contacts, calendar and emails but Gmail Pro does.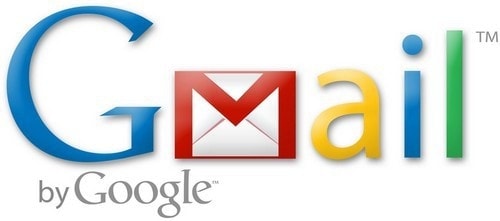 Place in the Marketing Mix Of Gmail :
By the end of the year 2016, February, Gmail was most used email provider related to websites with active users at one billion in the worldwide market. Gmail is a Google app that can be used anywhere that has an internet connection.
It is available in seventy-two languages including English, Chinese, Danish, German, French, Italian, Korean, Japanese, Polish, Russian, Portuguese, Turkish, Swedish and Spanish and can be accessed from any part of the world as it has a global presence.  Gmail includes search-oriented interface along with a conversation view and uses Ajax, JavaScript and Java.
Registration before usage is necessary for both versions Gmail Pro and Gmail Free online accounts. Business entities using Gmail free cannot set up third-party apps from apps platform of Google. Gmail Pro can easily swap information with connected apps like tracking emails in CRM, sharing contact details and sharing useful data between programs as it has synchronisation facilities. Gmail free has single-password access but Gmail Pro is more secure as it uses twin authentication.
Price in the Marketing Mix Of Gmail :
Gmail is a commercial app with Gmail Free provided by Google to its users at free of cost and Gmail Pro as paid account.  Gmail has adopted prepaid subscription plans for its paid users. Google allows free 15 GB storage capacity to Gmail Free users but it offers paid plans on a monthly subscription basis for personal usage up to 30GB.
Gmail Pro is a paid account that is available on a monthly subscription basis of 30GB usage as well as on unlimited capacity plan. Gmail offers a Freemium pricing policy to its users and it involves providing free products but the sale of add-on features of premium quality at certain prices.
Promotion mix in the Marketing Mix Of Gmail :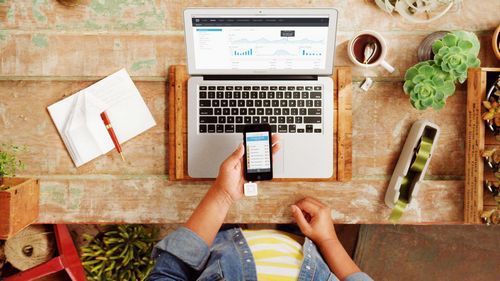 Advertising is a vital part of any organisation and Google has adopted policies to remain on top. Google is one of the most popular and recognised companies in the world and does not need extensive campaigns to promote its products. It believes in minimal active promotion because it has innumerable users that are its advertising tools. Mouth publicity is a vital part of Google as its fame has spread to every nook and corner of the world.  It allows advertisement on its website but the user must have a Gmail account that is accessible.
Liked this post? Check out the complete series on Marketing Mix