The Marketing mix of Colors discusses the 7P's of the service marketing mix. Colors is the leading General entertainment channel and is one of the biggest in the television industry.
About Colors TV
Type: Television Channel.
Industry: Television industry.
Founded: July 21, 2008.
Founder: Rajesh Kamat
Headquarters: Mumbai, Maharashtra, India
Area served: India and Nepal
Key people: Sudhanshu Vats (Chairman) and Raj Nayak (CEO)
Employees: 1000+
1) PRODUCT in the Marketing Mix of Colors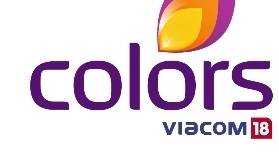 Differentiated content, coupled with disruptive scheduling and peppered with some of the biggest blockbuster Hindi movies, helped them deliver cohesive viewing. The channel gave a variety of programme for different age groups with the entire spectrum of emotions.
Dramas: Balika Vadhu, Mere Ghar Aayi Ek Nanhi Pari, Na Aana Iss Desh Laado, Uttaran, etc
Mythology: Jai Shri Krishna, Mahavir Hanuman, etc
Horror: Koi Aane Ko Hai
Reality: Fear Factor – Khatron Ke Khiladi, India's Got Talent, Big Boss, etc
2) PRICE in the Marketing Mix of Colors
COLORS gave away Rs 100 crore as carriage fee (Distribution) for a year to get the best band for its channel. Its budget was much higher than the Rs 40-60 crore that NDTV Imagine and 9x reportedly invested in distribution. COLORS exhausted Rs 500 crore in the first year of operation, including a significant sum on programming. It is said to have blown up between Rs 70 crore and Rs 80 crore each on Bigg Boss and KKK.
3) PROMOTION in the Marketing Mix of Colors 
For launch COLORS undertook innovative promotions targeting Hindi speaking audience in 90 Indian cities. It used media such as TV, radio, print, websites, mobiles, movie theaters and outdoor for promoting the channel. It used NETWORK 18's news channels to promote initially. The channel currently has 200 or the 280 advertisers, who advertise on the GEC.
1) Hoardings: 1300 and launched road shows across the country.
2) Painted with COLORS: 3000 taxis in Mumbai and 2000 auto rickshaws in small towns along with local trains and school buses.
3) TV: 65000 ad spots are booked on TV while 15 million SMS were sent across all telecom operators.
4) Corporate Marketing Activties: At Big Bazaar stores, helpers and counter-guys are wearing COLORS T-shirts. In McDonald's, the COLORS brand was present on the tray-mat.
1ST ANNIVERSARY CELEBRATION: COLORS rolled out an integrated campaign to mark the completion of one year on 21st July, 2009. Leading up to the 'birthday week', the campaign titled "Thank You India" engaged with viewers at various touch-points.
The Colors tied up with print majors such as the Times Group, Hindustan Times, Dainik Jagran, Dainik Bhaskar, Rajasthan Patrika, Hari Bhoomi, Lokmat, Sandesh, Hindustan, Baartman, Raj Express and Assomiya Pratidin to run the 'Thank You India".
CORPORATE SOCIAL RESPONSIBILITY: COLORS has also partnered with an NGO, 'iDiscoveri', to provide quality education to 10,000 children from low-income house-holds.
4) PLACE  in the Marketing Mix of Colors
The distribution set-up of COLORS is very strong. It has reached local cable operators to air their channel. This strategy helped them because a huge chunk of the Indian population still does not have DTH facilities and they depend on the local cable operators.
5) PEOPLE in the Marketing Mix of Colors
External People: (a) Viewers – Target Group: Mass audience including housewives, youth, older age group, even kids. Catering each TG with different shows meant for each of them.  (b) Advertisers – Approximately 200 advertisers. They depend upon the TRP's of the shows.
Internal People: Programmers, Actors/Actresses, Marketing and Media Planning departments, etc
6) PROCESS in the Marketing Mix of Colors
The schedule of their shows is their process. Example: 8pm prime time slot is Balika Vadhu which is targetted towards family entertainment. Previously, KKK and Big Boss 2 were aired at 10pm which catered to the youth. Depending upon the TG they air their shows to get maximum TRP's for each of them. It's a well-defined set of shows.
7) PHYSICAL EVIDENCE in the Marketing Mix of Colors
This is the "Moment Of Truth". For Example: If the promo of the show is exciting and the same is not delivered during the actual show it would be bad for the channel and the show. Delivering the same performance as promised is essential in physical evidence.
Also Read Service Marketing Mix
Liked this post? Check out the complete series on Marketing Mix