LeapFrog enterprises Inc is referred simply as LeapFrog. It is a public company of American origins. It is associated with media and entertainment industry with its manufacturing of educational toys. LeapFrog was founded in the year 1994 by its co-founders Robert Lally and Michael Wood. It has targeted children as its potential customers by offering to impart knowledge via games and toys. It faces competition from several brands including-
Fisher-Price
Mattel
Coleco
Discovery toys
About Leapfrog
Type: Educational toys company
Industry: Educational toys and games
Founded: 1995
Founder: Michael Wood
Headquarters: Emeryville, California, United States
Area served: Worldwide
Key people: John B. Larson (Chairman) and Sanjay Kirpalani (CEO)
Number of employees: 1,000
Product in the Marketing Mix Of Leapfrog :
LeapFrog deals in marketing, developing and designing of learning products and also contents related to it. These are technology-based and are specially made for educating kids since infancy to grade school. LeapFrog has a diversified product portfolio that includes-
LeapFrog Epic- Targets children of age-group 3-9 and is an Android-based tablet that runs on 4.4 operating system of Android. Its features include 6 hours battery, 16GB memory, video recorder, back and front camera, multi-touch screen of 7" and a quad-core processor. It was launched in the consumer market in the year 2015, September.
LeapTV- Is a video game connected to the television. This console has a camera connected to a television for tracking motion-control of player's body and controller. Games are available in both downloaded form and cartridge. LeapTV was launched in September 2014 and was meant for age-group of 3-8.
LeapBand- Is for children between 4-7 and is actually a wearable activity tracker. It is a wristband that gives commands and children can gain points by completing given tasks
LeapReader- Launched in July 2013, it teaches basic writing and reads aloud audio-books.
LeapPad explorer/Ultra XDi tablets/LeapPad3/ ultra/LeapPad2- Are personalised learning-tablets for age-group of 4-9.
My Pal scout- Is a customised toy programmed with owner's preferences, name and various songs
Tag Reading system- Is a stylus especially designed with the infrared camera at its tip to read symbols, words and letters on books available in Tag library. It targets children belonging to age-group of 4-8.
Leapster/Leapster GS/Leapster Explorer/Leapster2- this learning system has a library of downloaded learning apps and cartridge games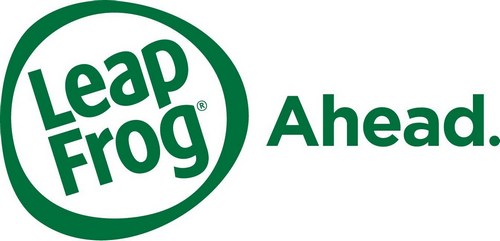 Place in the Marketing Mix Of Leapfrog :
LeapFrog caters to the worldwide audience and has its headquarters base at Emeryville in California. It has adopted an intensive distribution strategy to gain maximum market coverage by penetrating into unchartered areas. LeapFrog's divisional office in the United States is responsible for the marketing aspect and the items are sold directly to regional and national mass markets, distributors, retail stores, speciality retailers via sales representatives.
The company also has online stores and it is very easy to make a purchase from its online portal. International segment of LeapFrog is responsible for marketing, localisation and product sales outside the United States and this has been possible through efficient handlings from sales offices in places like United Kingdom, Mexico, France and Canada. The company has marketing and distribution arrangements in countries like Germany, Spain, China, Japan and Australia.
Price in the Marketing Mix Of Leapfrog :
LeapFrog is an educational entertainment organisation that targets children for imparting knowledge via the help of technology and toys. In order to gain a surplus of earnings over production cost, it has adopted revenue-oriented pricing strategy along with status-quo pricing and price skimming.
The price range of LeapFrog products varies from reasonable to expensive so that people from every section of society belonging to any economic stature can partake in learning experience offered by the brand. It has also taken care of competition from rival companies by implementing competitive prices that can't be beaten in the current cut-throat market.
Promotions in the Marketing Mix Of Leapfrog :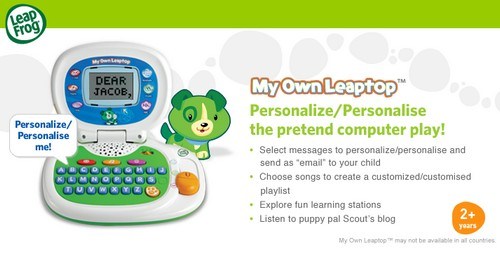 LeapFrog utilises every possible advertising tool at its disposal to gain maximum brand awareness. Its marketing strategy includes sales promotion, public relations and personal selling. In the year 2009 company decided to include other marketing plans like direct-to-consumer through LearningPath.
It is an important tool offers downloaded books, games, online-learning experience and online rewards program.  It simultaneously tracks the progress of a child. LeapFrog communicates its messages and offers via local newspapers and in-store advertisements. Retail partners of the company also run its own advertisement campaigns for sales promotion and impulsive buys via in-store demonstrations.
Liked this post? Check out the complete series on Marketing Mix