Ranbaxy Laboratories Limited is associated with Pharmaceutical Industry and deals in Healthcare sector. It is a publicly traded company of Indian origin. Ranbaxy was founded in the year 1961 and in the year 2014, became a subsidiary of its parent company Sun Pharmaceuticals. Efficient technologies, low production cost and a large pool of manpower along with skilled technical power has helped it in achieving tremendous success and recognition in the world market.  Currently, the conglomerate has become fifth largest Pharma Company in the world in terms of speciality generic products. Some of its competitors are as follows-
GlaxoSmithKline Pharmaceuticals Ltd
Dr Reddy's Laboratories Ltd
RPG Enterprises
Dabur India Ltd
Khandelwal Laboratories Ltd
Concept Pharmaceuticals Ltd
Cipla Ltd
About Ranbaxy
Type: Pharmaceutical company
Industry: Healthcare
Founded: 1937
Founder: Ranbaxy family
Headquarters: Gurgaon, India
Area served: India and internationally
Key people: Sunil Munjal (Chairman) and Vikas Seth (CEO)
Number of employees: 16,000
Product in the  Marketing Mix Of Ranbaxy :
Ranbaxy is a multinational company that manufactures and distributes healthcare products. It is engaged in research-based operations of qualitative generic medications. Ranbaxy deals in segments like nutritional, gastrointestinal, pain-management, neuro-psychiatry, dermatological, diabetes, cardiovascular and anti-infective. Top ten drugs manufactured by Ranbaxy are
Cefuroxime Axetil
Clarithromycin
Cefaclor
Ketorolac Tromethamine
Cephalexin
Isotretinoin
Ciprofloxacin
Amoxycillin
Amoxy+Clav Potas com
Simvastatin
Ranbaxy has set up R&D departments and this has resulted in entering new markets of NDDS or novel drug delivery systems and NCEs or new chemical entities. It has doubled its efforts to gain momentum in generic business through inorganic and organic growth routes. Ranbaxy currently offers a wide basket of innovator and generic products and has put its onus also on a high-growth segment like injectables, Oncology and Biologics.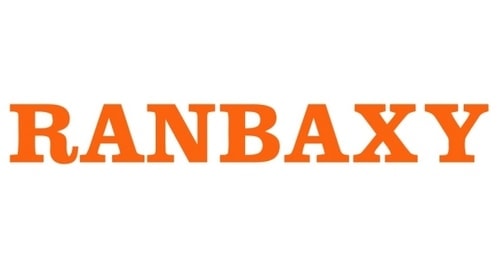 Place in the Marketing Mix Of Ranbaxy :
Ranbaxy has the distinction of being largest Pharma Company in India. It has an international presence that has spread to one hundred and twenty-five countries in the world. Its headquarters base is at Gurgaon in Haryana. Ranbaxy's manufacturing plants are located in eight countries and it manages ground operations in forty-three countries. In the year 1973, it set up a plant at Lagos in Nigeria via joint venture and a manufacturing plant at Mohali. In the year 1983 and later in 1987 manufacturing facilities were set at Dewas and Toansa in Punjab respectively. It entered China with a joint venture to set up the plant in Guangzhou and later established regional headquarters at Raleigh in the United States and London in the United Kingdom.
Ranbaxy tasted actual success after entering United States market in the year 1998. By the year 2005, US contributed onwards 28% of total sales by Ranbaxy. Other important overseas markets are China, Russia, Brazil, Germany and France. Production facilities have also been established in Thailand and Malaysia.  Ranbaxy has set up a highly developed R&D facility for breakthrough research. Expert endeavours have led to innovative formulations by Ranbaxy.
Price in the Marketing Mix Of Ranbaxy :
Ranbaxy has targeted wholesalers, hospitals, generic distributors and healthcare professional as its potential customers. It is a company that has put its onus on meeting needs and requirements of patients. Revenues are an integral part of any organisation and Ranbaxy is dependent upon its generic division for revenue generation. It produces generic medicines at very low cost compared to its rival companies and this has helped it to gain further markets. It has also increased its efforts to increase revenues through dosage-forms sales. Ranbaxy has maintained a reasonable pricing policy. Low production coast and affordable prices have helped the company in earning greater profit margins.
Promotion in the Marketing Mix Of Ranbaxy :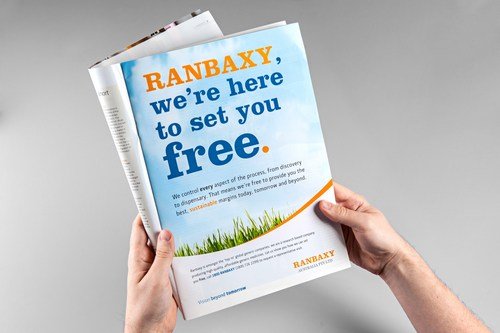 Ranbaxy has implemented several plans to increase its brand awareness. Its tagline is descriptive and signals the mindset of the company. Some of the popular ones are Trusted medicines healthier lives and New boundaries, new horizons. Ranbaxy has been a recipient of numerous accolades and awards in recognition of its works. In the year 2002-03 it received The Company of the Year award for Corporate Excellence by The Economic Times. In the year 2011 OTC Company of the year award was given to Ranbaxy Global Consumer Health Care and in years 2012, 2014 and 2013 it was ranked 161st, 184th and 225th respectively as Most Trusted Brand in India.
Liked this post? Check out the complete series on Marketing Mix