Pfizer is associated with Pharmaceutical industry and deals in Healthcare segment. It is a publicly traded company of American origins. Pfizer was founded in year 1849 by its founders Charles F. Erhart and Charles Pfizer. It is ranked at fourth position in terms of top pharmaceutical global companies. Some of its competitors are as follows-
Johnson & Johnson
Amgen
Bristol-Myers Squibb
AstraZeneca
Abbot Laboratories
Sun Pharma Industries
Novartis
Merck
Product in the Marketing Mix Of Pfizer :
Pfizer is s on of the largest pharmaceutical companies in world that is research-based and manufactures, develops, markets and discovers healthcare goods. It has divided its operations into nine divisions like Capsuget, Animal Health, Nutrition, Consumer Healthcare, Established Products, Emerging Markets, Oncology, Specialty Care and Primary Care. 
Company is actively involved in marketing and manufacturing of generics. Product line of Pfizer includes vaccines and medicines for medical disciplines and includes cardiology, oncology, immunology, diabetology and neurology. Its major products are
Pharmaceutical Products
Lyrica – Neuropathic pain
Zyvox – Antibiotic for treating bacterial infections
Selzentry – HIV entry-inhibitor
Zoloft – Antidepressant
Flagyl – Nitroimidazole antibiotic
Zithromax – Macrolide antibiotic
Diflucan – Treatment for severe fungal- infections
Norvasc – Antihypertensive drug
Prevnar – Invasive-pneumococcal infections
Atorvastatin – Hypercholesterolemia
Consumer HealthCare Products
Robitussin – colds and coughs
Preparation H – Hemorrhoid cream
Dimetapp – Cold
Chapstick – Lip Balm
Centrum – Multivitamin
Advil –Fever and pain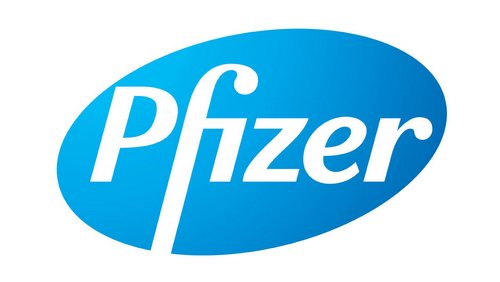 Place in the Marketing Mix Of Pfizer :
Pfizer is a global company with its presence in one hundred and eighty international markets like Hungary, Mexico, Spain, Nigeria, Switzerland, New Zealand, Australia, Colombia, Ecuador, Angola and Ireland.  Its corporate headquarters base is in New York City and research-head at Groton in United States. Its offices are located in United Kingdom, Puerto Rico, Panama, Mexico, Cuba, Canada, Brazil and Belgium. Its laboratory of medical research was earlier at New York City and in year 1960 was shifted to Groton.
Other research units are at Cambridge and Sandwich in the United Kingdom, St. Louis in Missouri, Kalamazoo in Michigan, La Jolla and South San Francisco in California. It has a widespread distribution channel that includes strong marketing and sales infrastructure and a trained and capable workforce of more than 110,000 employees.
Price in the Marketing Mix Of Pfizer :
At the end of the financial year, 2015 Pfizer has declared its revenues at 48.85 billion dollars and net income of 7.74 million dollars. It is a multinational organisation and targeted large business entities and operators as its target customers. Pfizer has a multistep pricing system that undergoes several steps to come down at a certain price option. It is a complex analysis and is also dependent on risks, benefits, competitive drugs and sentiments of doctors. Pfizer is determined in its efforts towards scientific innovation and development strength. It has recorded unprecedented commercial success in its ventures. The company is determined in making a difference to society and mankind because of its endeavours and hence has a variable pricing strategy that depends on markets and competitive dynamics.
Promotion in the Marketing Mix Of Pfizer :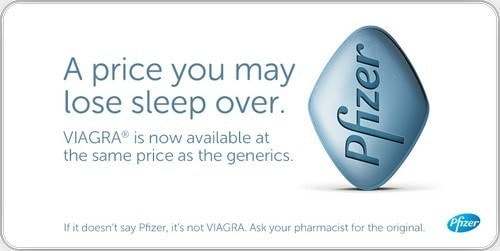 Pfizer has a strong brand recall and has adopted strong and successful marketing campaigns. It has launched its ads in several medical journals to garner maximum brand awareness and visibility. Pfizer is aware of its responsibility towards nature and society. It has cut down its greenhouse emissions by a margin of 20% and is committed to the additional reduction of 20%. It is a member of U.S. Global Leadership Coalition that offers to fund to American development, humanitarian and diplomatic efforts. Fluconazole, the anti-fungal drug is offered free-of-cost to non-government and government organisations in developing countries that have more than 1% population suffering from HIV/AIDS.
It has allied with GAVI Alliance to offer anti-pneumococcal vaccine of 740 million doses to 41 developing countries at discounted prices. In the year 2012, Pfizer announced affordable access to its injectable contraceptive in developing countries for nearly three million women. The company has been the recipient of several awards and recognition like Most Respected MNC and Multinational Pharmaceutical Company of the Year.
Liked this post? Check out these detailed articles on
Topic of Marketing Mix of Brands
Alternatively, check out the Marketing91 Academy, which provides you access to 10+ marketing courses and 100s of Case studies.