In recent times, and passage of a few years, a particular name has become synonym to furniture and home furnishing industry. It is none other than Swedish furniture giant, Ikea. The popularity of this brand has raised manifold, especially in the developed countries, and majority of populace continue to depend upon its highly reliable approach of providing high quality and reliable furniture, assemblies, furnishings etc.
Ikea was found in the year 1943 in Sweden by a very energetic seventeen year old youth named Ingvar Kamprad, from whom its named is abbreviated for the full form of it being, Ingvar Kampard Elmtaryd Agunnaryd, accompanying the names of the farm and hometown of its founder along with his own name. Soon, Ikea expanded among other markets and its popularity was soon accepted by the masses and it had a run to become one of the most popular furniture brands in the world, so much so that it now is the consumer of almost 1% of the total wood produced on earth, making it the biggest furniture makers of the world, and in 2013, Ingvar Kampard was considered as one of the richest men in the world.
In the below section, the marketing mix and overall marketing strategy of Ikea is discussed, and light is thrown upon 4 P's to understand its potential that makes it the most popular furniture brand.
Product in the marketing mix of Ikea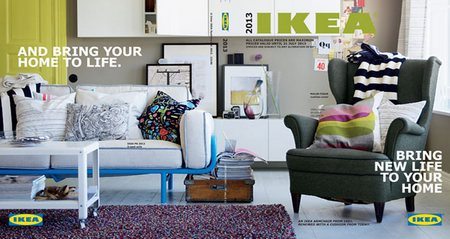 Ikea, from the very beginning understood the needs of its customers and target prospects, and studied the potential of this segment and provided variety of options to the customers, so that they were highly attached and heavily relied upon its name thereby propelling its popularity even further. It has a detailed list of product catalogue ranging from furniture items and fittings, to more sophisticated and intricate assemblies to organize a variety of home furniture. Ranges exist in variety of categories, such as home furnishings, furniture, bathroom fitments, kitchen fittings, book cabinets, closets, kid's beds and other fittings, home extensions and so on.
Ikea has continously kept changing with a change in the business environment. The designs have always been fresh and this was the major point of differentiation for Ikea. Ikea is a brand that has broadly differentiated and has not depended upon a solitary classification of items or administrations for its extension. The key for Ikea has been to give the business a wide assortment of items and administrations to satisfy their particular aspirations and to defeat the obstructions or impediments of confined classes.
The wide variety of products at Ikea can be explained with the complete product portfolio mentioned below. Remember, that these are just the product line. The product depth is immense with each product line having further product extensions and product varieties.
Products of IKEA
Eating
Desks
Mirrors
Children's IKEA
Cooking
Bathroom storage
Beds & mattresses
Chairs
Clothes storage
Decoration
IKEA FAMILY products
Kitchen cabinets & appliances
Lighting
Small storage
Sofas & armchairs
Storage furniture
Swedish food
Tables
Textiles & rugs
Tools & hardware
Price in the marketing mix of Ikea
Presently the evaluating piece of Ikea is a sort of non-kind because of its administrations and their individual nature, as it has been into a monopolistic business, with simply a couple of contenders and greater part of piece of the pie still's to support it. In such a condition, in the same way as another organization or business holding, Ikea additionally has embraced a methodology which is most suited, and that is of not cutting costs to strip the brand of its esteem, and in the meantime, not to be obviously overpriced, in order to repulse the business sector strengths. In a comparative manner, Ikea has been consistent and has taken after the center way in evaluating its administrations and this methodology has created it to flawlessness. However, it is a point of appreciation for Ikea, that even after being at the top, Ikea offers fantastic products at low prices, which is the reason its customers have always been retained to Ikea.
Place in the marketing mix of IKEA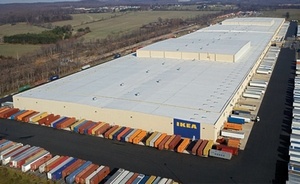 IKEA only grants rights to become a franchisee in markets where rights have not already been given, thereby maintaining their exclusivity. When selecting franchisees, IKEA among other things, evaluates the following:
Experience
Local market knowledge and presence (able to demonstrate ability to establish and operate IKEA stores nationally)
Corporate culture and values
Financial strength and ability to carry through the investment penetrating a country in full and in a large-scale retail environment format
IKEA is present in the following countries across the globe.
Europe
België | Belgique (Belgium)
???????? (Bulgaria)
?eská republika (Czech Republic)
Danmark (Denmark)
Deutschland (Germany)
Eire (Ireland)
?????? (Greece)
España | Espanya | Espainia (Spain)
France
Hrvatska (Croatia)
Ísland (Iceland)
Italia (Italy)
?????? (Cyprus)
Lietuva (Lithuania)
Magyarország (Hungary)
Nederland (Netherlands)
Norge (Norway)
Österreich (Austria)
Polska (Poland)
Portugal (Portugal)
România (Romania)
?????? (Russia)
Schweiz | Suisse | Svizzera (Switzerland)
Slovensko (Slovakia)
Suomi (Finland)
Sverige (Sweden)
Türkiye (Turkey)
United Kingdom
North America
Canada
United States
Middle East
??????? ??? ??????? (Egypt)
(Israel)
??????? ???????? ???????? (Jordan)
(Kuwait)
(Qatar)
(Saudi Arabia)
(United Arab Emirates)
Asia Pacific
Australia
(China)
(Hong Kong)
Indonesia
(Japan)
Malaysia
Singapore
(South Korea)
(Taiwan)
????????? (Thailand)
Caribbean
República Dominicana (Dominican Republic)
Promotions in the marketing mix of Ikea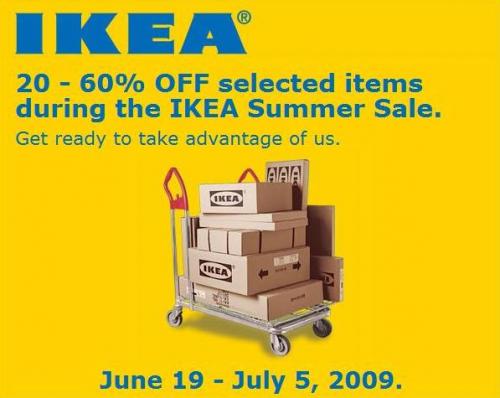 As expected from a consumer durable brand, Ikea uses all form of promotions. However, due to its popular brand name, and its pricing structure, the best promotions which bring results for Ikea are sales promotions and trade promotions. Thus, this is where Ikea concentrates the most. Using coupons, price discounts, festival promotions, and all other marketing gimmicks in their bag, Ikea ensures that customers get regular advantages from various deals offered by the large scale manufacturer.
Further to BTL promotions, Ikea uses ATL medium like Newspapers, Television as well as Digital media. The print ads of Ikea are known to be smart and to the point which grabs customer attention. As they have a presence in varying geographies, the communication too differs from the company. They focus on localised communication in their advertising so that they connect to the local audience. However, in general Ikea is a smart marketer and their product itself speaks volumes. The promotions support the products by making them look desirable and unique in their design.
If you liked this article, we bet that you will love the Marketing91 Academy, which provides you free access to 10+ marketing courses and 100s of Case studies.