High-Tech Computer Corporation or simply known as HTC is a well-known manufacturer of tablets and smartphones. This Taiwanese company was founded in the year 1997 and has its headquarters in New Taipei City of Taiwan. In 2011, HTC was awarded "Device Manufacturer of the Year" and at present is the third largest in terms of makers of smartphones in the globally wide world. Some of the competitors of HTC who have provided back to back competition are as follows –
Nokia
Samsung
Apple
Micromax
Gionee
Karbonn
Blackberry
Motorola
Sony
LG
About HTC
Type: Consumer electronics company
Industry: Smartphone manufacturing
Founded: 1997
Founder: Cher Wang, Peter Chou, and Shen Yen-Sheng
Headquarters: Xindian District, New Taipei City, Taiwan
Area served: Worldwide
Key people: Cher Wang (Chairman) and Yves Maitre (CEO)
Number of employees: 12,500
Product in the Marketing mix of HTC
HTC originally began as a design and equipment manufacturer for devices like touchscreen phones, mobile phones and PDA's. Initially all its smartphones were centered on Windows Mobile but later in the year 2009 the company shifted its focus on Android and to Windows Phone in the year 2010. Since the year, 2011 HTC has released the smartphones under its own brand name. Its products include the first smartphone with Android application, Microsoft and Microsoft 3G. The first touch screen smartphone was also launched by HTC. Its various products include-
HTC Butterfly S
HTC One Max
HTC Sensation XL
HTC Sensation XE
HTC Radar
HTC Desire
HTC Wildfire S
HTC Explorer
HTC Desire 210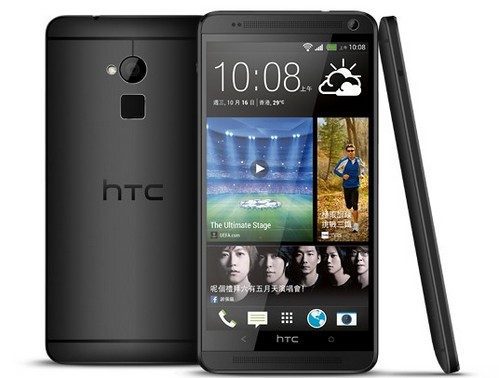 Place in the Marketing mix of HTC
HTC decided to start its operations globally because only by this method could it reach all the customers in the global market. Development in the technology fields have resulted in superior manufacturing, improved communication and enhanced management procedures. In the year 2010, HTC launched its product in USA and later it took its first step in to the Chinese market. It has various deals in at least eighty countries of the world with major retailers and nearly one hundred and eighty five mobile operators. These operators have helped in the distribution of the mobile phones to the customers quite easily with minimum fuss.
In India, HTC offers its products to the consumers through an easy network of dealers and showrooms in either malls or separate outlets that are well furnished and are operated by experienced sales person who provide quality service to all its customers. Several departments are established to provide various services so that the consumers are not inconvenienced. Internet has also provided the bestselling medium for HTC products and has resulted in huge sales through the official website of HTC as well as other shopping websites.
Price in the Marketing mix of HTC
The pricing policy of HTC is typically skimming price which is typical of most mobile manufacturers nowadays. The pricing is implemented with lot of background check of the markets, their competitors and the consumers who will ultimately buy this product. It has faced a lot of debate relating to the fact that whether it is interested in desiring high revenue within the first few months of the launch of a product or it desires revenue that is long term based with some cost cuttings.
Usually the introducing prices of mobiles are very high and later they tend to drop but by that time, the sales figure also drops so HTC has flexible pricing policies for different products depending on their search results. Technology has also made a huge impact in cutting down the costs of products with better manufacturing and subsequently better management processes. In order to maintain pricing policies with the current market the company provides various discounts so that the cost of the mobile comes down.
Promotion in the Marketing mix of HTC
In 2009, HTC shook the advertisement world with different ads and taglines that became very widespread. Its brand tagline-"Quietly Brilliant" became very popular and proved to be a winner. The company started its advertising campaign globally to capture as much of the market as was possible. HTC has become a sponsor for numerous sports activities as part of its promotional strategies. It became a sponsor for the professional cycling team from the year 2009 to 2011. This successful team came to be known as "HTC- Highroad Cycling team".
In the year 2012, it became the official sponsor of UEFA Europa League and the UEFAChampions league. It also became their official supplier of mobile phones. This three-year contract has been a huge promotional boost for them. Last year HTC hired "Robert Downey Jr" for advertising their products and later "Gary Oldman" became their official model for "HTC One Smartphone" advertisements.These stars have made a huge impact on the sales figure of HTC products.
The trademark slogans, the brilliant marketing strategies and their innovative ideas have helped the company in reaching their marketing goals through the hearts of their consumers.
Liked this post? Check out the complete series on Marketing Mix