Behavioral segmentation divides a population based on their behavior, the way the population respond to, use or know of a product. Consumer behavior is a subject studied in depth over time in marketing management.
This is mainly because there are several factors which a consumer takes into consideration before taking a decision. Thus consumer decision making is affected by his behavior and that is exactly how the behavioral segments are targeted.
Lets take a simple example of behavioral segmentation. I am writing this article in the month of December which is Christmas time. Christmas is on the 25th  of December. Would you start targeting your segment on the 23rd  or 24th  of December? You will probably start planning and targeting that segment from 1st  December itself.
After Christmas we have new year. Thus both of the occasions are so close that companies would have to finalize which consumer behavior they want to target. They want to target the outdoor type consumers or indoor types. They cannot target both as it leaves only 6 days for the marketing of new year.
Example –  Hotels and restaurants will target new year as they will have more customers over the new year which is a moment of outdoor celebration whereas Christmas is more of a family celebration and a gifting festival. Thus, most companies which are categorized as "gifts" will market themselves heavily during this time. If there is a company (such as a chocolate company), then they can strategically target "Christmas and new year".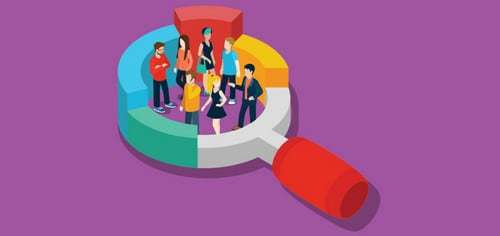 Examples of Behavioral segmentation
Buying on occasions
As mentioned in the above example, buying on occasions is the first form of behavioral segmentation. Products such as chocolates and premium foods will sell on festivals. Similarly, confectioneries will sell when there is a party. Thus these products are generally targeted by behavioral segmentation.
The best example of targeting a behavior of buying on occasions is Hallmark cards –  greeting cards for all occasions. The primary targeting of hallmark was that be it any occasion, you will find the right kind of card for you. Thus you have the perfect option to express yourself.
Benefits sought
Several products are targeted towards the benefits sought by the customer. Recently, there has been a market war between Colgate and sensodyne to target the people who have sensitive teeth. Similarly, there are other toothpastes which are targeted towards whitening of teeth. Hair shampoos are targeted towards split ends, anti dandruff or others.
The above examples explain what is the role of benefits in behavioral segmentation. Thus a marketer can divide a population based on the benefits they seek within a product.
Behavioral Segmentation based on Loyalty
There are two ways to grow a business. First is to acquire new customers and second is to retain your existing customers. The more loyal your customer is to you, the more your customer base will increase. That's one more kind of behavior which marketers target. The strategies for brand loyal customers is very different from that used for acquiring new customers.
The best example of behavioral segmentation by loyalty is observed in the hospitality segment where airlines, hotels, restaurants and others give their best service to provide the most excellent experience possible such that they can retain their customer. Service is a major differentiator in hospitality sector. The hospitality sector is the one with the best loyalty programs ever. Thus the loyalty of the customer can also be used for behavioral segmentation.
Usage based behavioral segmentation and behavioral targeting
In residential or commercial segment, the usage can be demonstrated in the form of heavy usage, moderate usage or lesser usage. Lets take the example of beauty parlors or personal care. There are some customers who use a lot of personal care products whereas others do not use personal care products much. Thus depending on their usage the customers can be targeted.
There are multiple sizes available of any beauty care item. These multiple sizes are targeted towards the usage level of the customer. Heavy usage customers can buy the large containers and medium or small users can buy the smaller container.
Another example of usage rate segmentations can be seen in the electronics as well as the FMCG industry in industrial buying. FMCG and electronics works on the basis of a channel with dealers and distributors. In these segments, the maximum discount goes to the one who buys the maximum whereas others get lesser profits as they also get lesser discounts.
Any product which is not targeted towards the masses generally uses behavioral segmentations. It is also an excellent form of segmentation for products which are niche in nature and are targeted towards the wants and demands of customers.
Thank you for reading out article about effectiveness of market segmentation and behavioral targeting. hope this help you with your help targeting.
If you liked this article, we bet that you will love the Marketing91 Academy, which provides you free access to 10+ marketing courses and 100s of Case studies.