The marketing process is used to analyze the various opportunities that are available in the marketplace to exploit profitable gaps. It aims to select the target markets and then develop a smart marketing strategy and then contribute to the management of the efforts in marketing.
If you want to be successful in your marketing efforts, you must comprehend the multifaceted steps involved in marketing messages and plans. This includes conducting research about the target market, formulating a strategy and plan of action, implementing the said plan, and ultimately assessing its performance. Having an understanding of each step will help guarantee success for your campaigns!
What is Marketing Process?
The marketing process elucidates how to identify consumer needs and develop, promote, as well as deliver a product or service that satisfies those requirements and ultimately helps in meeting marketing goals. Crafting a customer-driven marketing strategy that is centered around the customer experience demands a strategic marketing planning process, execution, and monitoring.
Definition: The Marketing Process is a step-by-step method that enables businesses to reach their target audience effectively. It involves understanding market needs, developing a customer-centric strategy, delivering and promoting products or services, and continuously evaluating performance for optimization.
For example, let's consider a company that sells eco-friendly household cleaning products as an example for understanding the marketing process –
First, they conduct market research to identify a gap in the market for environmentally-conscious consumers who prefer green cleaning solutions over traditional chemical-based products. They identify their target market as middle-class families with a strong inclination towards eco-friendly products.
Next, they develop a marketing strategy centered around the values of sustainability and health. Their marketing messages highlight the benefits of their products, such as being non-toxic, biodegradable, and safe for children and pets.
They then promote their products through various channels. This includes social media campaigns highlighting the environmental impact of traditional cleaners and the advantages of switching to their green products, partnerships with influencers who share the same values, and offering samples at local stores where their target market frequently shops.
Finally, they continually assess the performance of their marketing efforts by tracking sales, customer feedback, and social media engagement. Based on this data, they make necessary adjustments to their marketing strategy, such as refining their messaging or expanding their target market.
This is a simplified example, but it gives an idea of how the marketing process works from identifying market needs, developing and promoting a product to meeting those needs, and continually optimizing performance based on feedback.
With a well-executed marketing process, businesses are better positioned to maximize their marketing ROI and achieve sustainable growth. To begin, it's vital to understand the target audience while building a comprehensive plan and strategy. After executing those tactics, you have the opportunity to measure results before refining the approach for even better outcomes.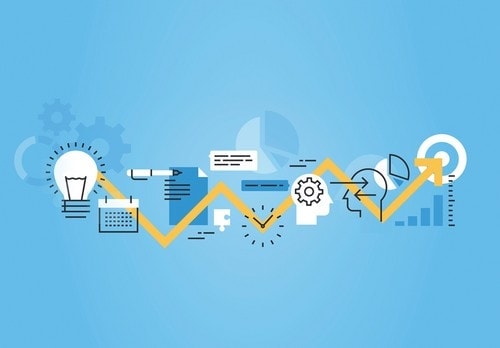 It involves a series of steps by the help of which the organization can identify the problems of the customers, analyze the various market opportunities that are present in the market, and also can create materials that are used for the marketing purpose so that company can reach out to the desired audience.
Steps in Marketing Process
Some of the key marketing process steps are-
1) Analyzing the various opportunities that are present in the market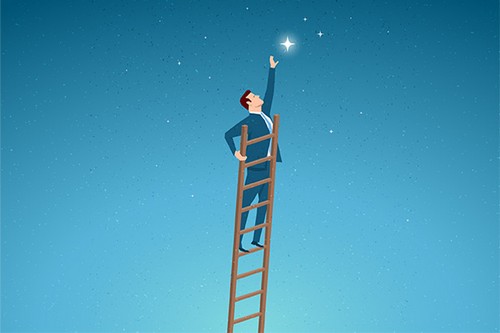 This is the first and foremost priority for beginning a strategic marketing process. To jump into the field of marketing, one needs to analyze the market first of all. The benefit of analyzing the market is that by doing this, the companies can find the right kind of opportunities that will help them in escalating their sales growth.
These opportunities mainly are related to the demands of the customers, focusing on what their needs and wants are! Mostly these needs and wants are so increased in number probably because these are not satisfied by the other competitors in the market.
Now the company that is going to initiate this marketing process has to make sure that they formulate such strategies that mainly focus on the weaker aspect of the market. They need to understand where the market is going strong and where it is not performing so well. Thus by starting the process, the company ensures long-term success for themselves.
When carried out in the right manner, these marketing processes make sure that the company sees long-term success. Here the success that is obtained by performing the marketing process is mostly in terms of increased sales and profit marketing.
Thus the opportunities for these companies in the market itself. All these companies have to do is keep looking for it. Companies should try to reach out to even those people who live in remote areas. Here their demands are not satisfied by the local retailers.
As a result of which companies should head towards that try to make a change. Also, by finding out these opportunities, companies can improve their performance even more effectively.
Also, for marketing, companies can approach the MIS. The MIS stands for marketing information system. This is an organization that plays a significant role in providing these companies with some really useful information about the marketplace. Thus the companies can take help from the IMA to make the best use of it.
2) Selecting The Targeted Market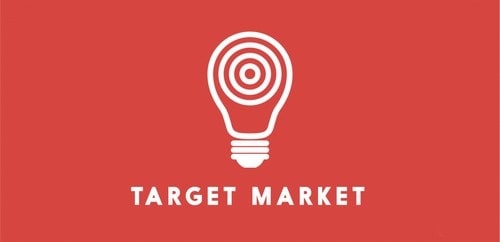 Now once the opportunities have been found by the companies, can understand what segments of the market they have to work on. Thus once the opportunities of the markets have been analyzed, the companies move toward the second step of the marketing process. This step involves the function of selecting the targeted market.
This is also one of the most important steps of the entire marketing process as the future of the business relies on this step to a much greater extent. Now to perform this step, the companies analyze the markets they weren't to target in the future.
Now once they have done all the analysis, they finally cut out the unnecessary customer base, and select that specific market in which they see the maximum potential. This is also a fact that it is simply not possible for a single company to fulfill and satisfy all kinds of demands of the customers.
Therefore it becomes essential for the companies to determine what kind of products they want to sell and accordingly who their targeted customers are going to be. By analyzing this, they will also be able to understand what will kind of market they will need to focus on.
Thus after conducting a careful market analysis, the company can choose its final customers who they can eventually turn into potential buyers. The companies can do this by dividing the market into segments depending upon the type of products that are being sold and also the type of customers that are being approached.
This way can choose the segment that will best meet their requirement and has ample strength and opportunities. Now to wisely select the targeted market, there are a few tips that must be considered-
3) Segmenting the market
In this, the whole market has to be split up into several units of customers. One must make sure that each of these units consists of a group of customers has got similar wants and needs. Also, their characteristics and buying behaviors are somewhat similar. Let's have a look at those segments right away and their roles in the marketing research process-
a) Market targeting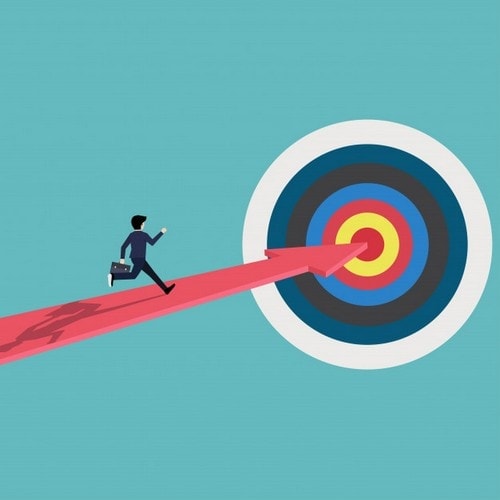 In this, the entire market is evaluated so that the attractiveness of each segment can be ascertained. By doing this, the companies will be able to choose one or two of the most potential segments which are more suitable than the others. Once selected, the companies can prepare to enter into these segments.
The main objective of selecting and then entering into these selected targets is that proved opportunities for the companies to create potential customer value for a longer duration of time. This helps the companies to survive in the long run.
Also, these small segments are usually called niches, each of which is divided by considering certain aspects in mind.
Also one should make sure that although the companies have many options for splitting their market and focusing on many more segments, initially it is advised that the companies should only focus on two and then expand their reachability.
b) Market positioning
After the segmentation has been done, comes the positioning of the product.
But before specifying a product in the market, the companies first need to make the competitive edge a little more specific, which would then offer a lot of competitive advantage to their targeted customers.
Marketing tactics should be built after doing an effective swot analysis to empower your strategies to meet marketing goals. For positioning strategy, you may use the following three frameworks – 5 C Analysis, SWOT Analysis, and PEST Analysis. Let's understand these –
5C Analysis – It focuses on customers, company, collaborators, competitors, and climate. This helps in understanding the internal and external variables that affect the performance of a business.
SWOT Analysis – It stands for strengths, weaknesses, opportunities, and threats. Through this analysis, you can understand where you stand in the market as well as identify areas of weaknesses and threats.
PEST Analysis – This analysis focuses on political, economic, social, and technological factors that might affect business performance.
Once you have identified these frameworks, it will be easier for you to formulate strategies to make sure that your product is placed in the right way in the market.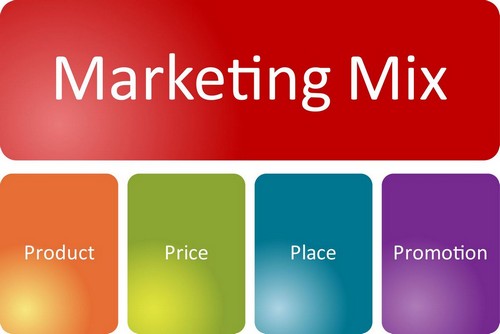 c) Marketing Mix
For profitable customer relationships, marketing activities should revolve around the 4 Ps of the marketing mix – and they are product, price, promotion, and place.
Their adept use in your mission statement will enhance the effectiveness of your customer-driven marketing strategy by making it more conversion driven.
4) Determine which marketing strategies to use
Companies frequently leverage the 4 Ps of the marketing mix – Product, Price, Promotion, and Place – to identify their optimal marketing strategies-
4.1. Product strategy
Companies supply customers with a product or service that fills an existing need in the market. Take, for example, a childcare facility opened close to a big business; this provides employees the chance to go see their children during working hours which could have been previously lacking.
4.2. Price strategy
Determining the right rate for your goods and services is a critical marketing strategy. Pricing too steeply will limit potential buyers, whereas undercharging can lead customers to doubt the value of what you're offering. Knowing how to optimize your pricing structure is essential for success in any business.
4.3. Place strategy
Product placement is a critical aspect of marketing, impacting where consumers can buy it and how it's presented in stores. From shelves to catalogs and the necessary distribution channels for advertising, product visibility plays an integral role in any successful business strategy.
4.4. Promotion strategy
Businesses utilize promotional tactics to ensure their products and services are well-known by customers. Advertising is one of the key components, but other inventive methods such as discounts or sales can also help garner attention from consumers.
After understanding the 4Ps of marketing, you need to be clear about the inbound marketing process as well as the outbound marketing process.
4.5. Inbound Marketing
Inbound marketing is an approach that draws potential customers in by providing them with useful, valuable content. Content such as blog posts, videos, and social media updates can all be used to create a positive customer experience and generate leads.
4.6. Outbound Marketing
Outbound marketing focuses more on proactive tactics such as cold-calling, email campaigns, and print advertising. This is usually done to target a wider audience with the intention of creating more brand awareness and generating leads.
By understanding the different marketing processes, businesses can develop an effective strategy that includes all elements of marketing in order to reach their target audiences. It's important for businesses to build relationships with customers through consistent messaging, quality content, and customer service in order to ensure long-term success. With the right mix of marketing tactics, businesses can reach their goals and grow their business.
4.7. A/B Testing
A/B testing is a great way to optimize your digital marketing campaigns for your target customers. This process involves creating two versions of an ad or landing page, then comparing which one performs better. Through split testing, marketers can determine which elements are most effective in engaging customers and see what works best for their target audience. A/B testing is a great way to maximize conversions and drive customer engagement.
5) Implement the marketing plan
Having designed a marketing plan and delineated specific promotional strategies, the company is now poised to take crucial steps forward, including:
6) Emphasizing effective marketing management
Emphasizing management of all the market research and other marketing processes is a must. Also, while all the above stages were theoretical, this step is practically applied.
This is the action phase where a suitable type of marketing mix is set up for the targeted market. This step is all about implementing the strategies in the right manner.
Companies should also be careful while taking risks and should try to take only calculated risks. There are a few firms that can help the companies with this step like CRM which stands for Customer relationship management. And with the help of the management can be carried out effectively.
7) Evaluate results and realign as necessary
After all the effort put into marketing, it's time to assess success and make sure everything achieved its goals.
Businesses should note customer engagement with an ad or if KPIs were met, then carefully analyze the data before putting together reports that can provide insight on how to improve future profitability.
With this step in mind, businesses refine their strategies and get even more out of them.
Importance of Marketing Process
Establishing a successful marketing process is necessary for businesses to remain competitive in the ever-evolving market. To develop this plan, an organization must thoroughly analyze its customer base and understand what they desire most.
Adhering to these guidelines gives companies increased efficiency when it comes to promotional activities, which can subsequently lead to more profits due to its capability of forming deeper relationships with customers.
Ultimately, by effectively executing marketing efforts, you can ascertain that your business will adapt quickly and meet consumer needs efficiently – resulting in higher revenue growth!
Marketing Process Examples
#Example 1
As you plan to release a marketing campaign for your novel product, take into account the target market and objectives to identify an appropriate budget. By selecting the right mix of marketing solutions such as advertising, public relations, direct marketing, or digital campaigns you will be sure to reach your desired audience. To complete this mission create an actionable strategy that details all tactics needed for success in achieving these goals!
#Example 2
Another example of a marketing process is creating a new website. The steps involved in this plan include picking a domain name, designing the layout, writing content, and making sure the site is user-friendly and optimized for search engines. Going through these stages will ensure that your customers can easily find what they need while understanding the value of your product or service.
Conclusion
Thus when all the above steps are carried out in the marketing process, the company can easily establish itself as the leader of the market and maintains its growth in the long run.
Well-planned and executed marketing processes not only help in connecting and converting potential customers but also create marketing materials to optimize partner relationship management and customer satisfaction.
Liked this post? Check out the complete series on Marketing