Definition of Staple Goods
The term staple goods refers to those specific consumer goods that are consumed by the people on a regular basis and thus are bought regularly.  These goods that are consumed on a regular basis for example milk, sugar, bread, paper, etc.
Meaning of staple goods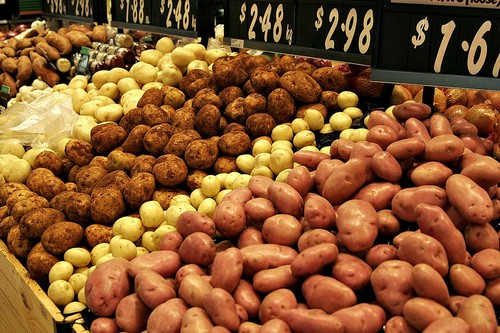 Staple goods are defined as those goods which are bought by the consumer's one daily basis as they are a necessity and hence they are also consumed every day. These goods are sold by various businesses.
But since it is bought and consumed in such large amount that too on an everyday basis, that there is a very little differentiation in the prices of these products and they have to face strong completion when it comes to the price of the product. Staple goods are also commonly referred to as simply 'staples'.
Mostly these staple goods contain those food items that people consume on a regular basis. These food items are very commonly found on any of the grocery stores or any of the dairy products stores. Foods like wheat, sugar, rice, bread, milk all come under the staples.
These are something which almost every single person living today consume in one or the other way on a daily basis.  These staples are eaten in large quantity and by large masses. One of the most important reasons for this food being consumed in large quantities is that they dominate the portion of diet that an average human consumes every day.
These are nutritious and also a necessity for a healthy lifestyle.  The other important reason because of which these staple food products are consumed in such large quantities is that they are not costly. Instead, they are so affordable that even poor families are able to buy these products and satisfy their hunger on a daily basis. The third important reason is that these goods can be easily cooked and eaten on an everyday basis.
Also because an average family can never afford to eat every single day in the hotel also because it is not considered healthy to eat outside every single day. Thus staple foods become important for every single that is living and that too all over the world.
Also although some of the basic examples of staple goods contain milk, rice, bread, etc, it is not always compulsory that this will remain the same in other parts f the world. In fact, the examples of the staple goods keep changing depending on the region on is talking about. Culture and the local food habits after the staple goods of a particular place. Thus staple goods are both inexpensive and at the same time vary according to the place it is being sold.
Why are Staple goods (staples) so much in demand?
The reason why staple goods are so much in demand is because of its availability, affordability and rich in nutrition and could be stored for a longer duration of time. Now let us talk about all of these three factors one by one.
1) Availability 
It is clearly understood that those staple goods which are considered by an average human every day is easily available in the markets. One can buy this form a local grocery store or any local market or even a supermarket. These staple goods are available everywhere.
One does not require putting in a lot of efforts in finding out these products. Thus since staple goods are easily available people often ten to buy it the most. Also, the fact that it is easily available depended on the fact that its demand is higher. Thus more and more people tend to manufacture staple goods so that they can increase their sales and grow revenue.
2) Affordability
This is yet another important factor which makes staple goods so readily availed. Staple goods are generally very cheap in cost. The reason why these products are so cheap in cost is that they are consumed by masses and they are manufactured or in some cases produced in large quantities.
Also since staple goods come under the basic necessities of normal people, the government tries to keep its price as low as they can so that people who come from lower-middle-class families or poor families can also afford it. Also, the affordability of staple goods depends on the brand of the products.
While some brands are little overpriced some are completely moderate and people don't really have to burn a hole in their pocket to consume it on a daily basis.
3) Rich in nutrition 
This is the third and also the most important reason why the staple goods are so much in demand. For people to survive they need to intake food that is rich in nutrients and provides energy. Now the staple goods that come under food products are mostly rich in three essential macronutrients that are needed by the body. These three macronutrients are proteins, fats and carbohydrates.
One simply can't survive the everyday work pressure if they stop taking this nutrient in their diet. Also by taking these nutrients is the significance of a healthier lifestyle. Thus this is one of the main reasons why staple goods are consumed on a regular basis.
4) They can be stored for a longer duration of time –
This is yet another reason for which people buy staple goods. This is because if bought once it does not rotten up easily. One can store them for a longer duration of time.  Although not all of the staple goods can be stored for longer duration like milk, fruits, vegetables, etc.  But there are a majority of staple goods that can be stored for a really long time. These products are rice, flour, wheat, barley, etc. And hence consume them whenever they feel like.
Staple goods Examples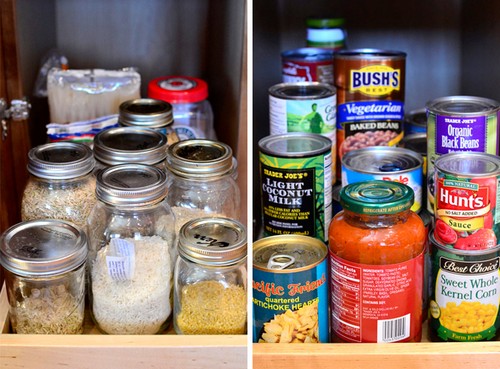 Staples goods are those which are consumed in large quantities that took on a daily basis. Some of the examples of staple goods are
wheat
rice
bread
flour
milk
cheese, etc.
Now although all of these products come under the category of edible food items they can still be categorized further depending upon the type of food item that it is.
Now, these staple goods are all consumed on a regular basis but may not be necessarily consumed in the same way at all places. Factors like regional differences, cultural differences, and daily lifestyle a bit affect the way in which these staple goods are consumed.
These goods are basically classified into four different categories which depend upon the type of food that it is. Here are all four categories that are used to differentiate them-
4 Categories of Staple Goods
The first category of Staple goods
In this category, mostly the food that belongs to the non-vegetarian section is included. It is mainly consumed by western countered. Food products like the beef, chicken, ham, bacon, shellfish, poultry, meat, fish, etc are some of the examples of this category.
The second category 
In this category, mostly the food items that are mainly derived from the items like the wheat, barley, rice or maize come. Example of the food of this category is bread, grains, pasta, flour, etc.
The third category 
In this mainly the vegetables and fruits which are widely consumed on a daily basis come.
The fourth category
This category is dedicated to all the dairy products which are consumed in large quantities worldwide.  Some of the examples of this dairy product are milk, cheese, yogurt, butter, etc.
What is the importance of staple goods?
The staple goods hold quite a lot of importance in our day to day lives. They are an essential part of every human's daily diet. One simply can't imagine their diet without these staple foods. Also, it is simply impossible for people to go out and eat for every single day. Thus at one point in time, it becomes important that people cook for themselves. And that's where these staple goods come into play.
Also, the goods are so important is because they are quite rich in nutrients and are the major sources for a human to have this nutrient. By inculcating theses staple goods in one's day to day life, they will be ensured to live a healthy and happy life. Another reason why they are so important is that since these are produced in such large quantities they are sold at really cheap prices. Hence it helps the ordinary people to have their daily food without burning a hole in their pocket.
Are Staple goods the same as Impulse Goods or Emergency Goods?
Staple goods are different from Impulse goods or Emergency Goods. Staple goods are those goods which are needed on a day to day basis. Impulse goods are those goods which are bought on impulse. This may be a chocolate or chewing gum. It is not needed on day to day basis but you bought it on impulse. Emergency goods, on the other hand, are those goods which are needed in an emergency. Medical supplies like Gauze tape are perfect examples of Emergency goods. Thus, Staple goods are different from Impulse goods and Emergency Goods.
Hope the above article helped you understand what are staple goods And explained you the examples of staple goods. For further queries, use the comment form below.
Liked this post? Check out the complete series on Marketing