Marketing mix is perhaps one of the most basic but most crucial tool of marketing. No marketing strategy can be complete without formulating the marketing mix and filling any loopholes in it. So what do we learn from Marketing mix.
1) Marketing is dynamic in nature
All the different variables in marketing mix are interlinked. Change in one variable of marketing mix will bring a change in all the other variables as well. For example – Price can bring a change in product, place as well as promotions.
2) Product is not the most important factor
Although a good product forms the base of marketing mix, without proper price, promotion and distribution, your product will not get many customers.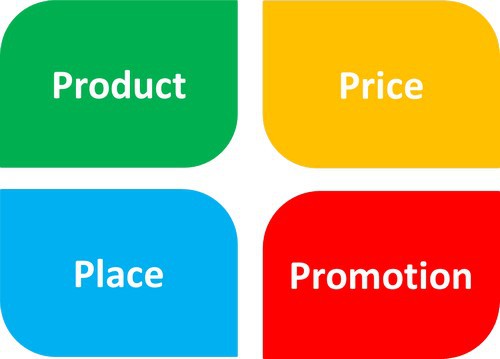 3) You cannot ignore market prices
Your competition is smart and you can be assured that your competitors have their eyes on you. If you slip out by keeping the wrong pricing for your product, you are sure to suffer. A high price will allow the competitors to penetrate whereas a low price as compared to the market can cause loss of margins.
4) If you don't advertise, you probably won't sell
Today, the competition is immense, and there is so much advertising and promotion noise, that being heard in the crowd is difficult. You need a unique marketing message along with a carefully drafted marketing communications strategy to have the right position in consumers mind.
5) Redefine your distribution to match your products
The distribution strategy for retail is very clear from ages. The success of Retail depends on three factors – Location, location, location. Just like retail, many other products are dependent on their distribution. Be it FMCG, Consumer durables or electronics, your distribution and your business location should match your target market.
6) Keep your people motivated
Ask companies like Accenture and TCS about what are their major assets and the answer will be PEOPLE. But, after you ask these top players, go down to your local supermarket and ask them what is THEIR biggest asset. They too will answer PEOPLE. Training and retaining good people is a differentiator for top as well as small players.
7) Audit your physical elements
Though physical elements do not apply to products, the success of a service industry very much depends on the physical element. Club Mahindra, Cox and Kings, Your local tour guide, all will have physical elements in their office which encourages you to go for a holiday straightaway. Similarly restaurants, pubs, bars also have their physical elements depending on the customers they want to target. Physical elements can be perfected through customer feedbacks, consultants, and architects. Using such external expertise is advisable if you want the right marketing mix.
8) Define your process
Service blue print is a concept used in the services and hospitality sector to define customer experience step by step. For example, when a customer steps into a hotel, his check in, his stay as well as the exit is charted in a blue print and the whole process is defined. After the process is known, steps are taken to ensure customer satisfaction and delight. The same is done for airlines and hospitality segment.
9) Look at the complete picture
Today, the concept of holistic marketing is in vogue. This is because business environment is very competitive and top management knows that there is immense benefit if the company works together as a complete organization. The target is to have good co ordination between various departments. After devising the marketing mix, it is important that you take finance, HR and operations into confidence and communicate each and every department of the strategy which the company is planning. This strategy gives confidence to your people and makes them focus towards a common goal.
Marketing mix is an important strategic tool. But more important is understanding the various elements involved in building a marketing mix. Each and every element in the mix is dynamic and each of them has the power to make or break a marketing strategy.