One of the things which confuses many of our student readers is the distinguishing features between Above the line vs below the line marketing. Before we delve further in this article, I highly recommend reading the article on above the line as well as below the line.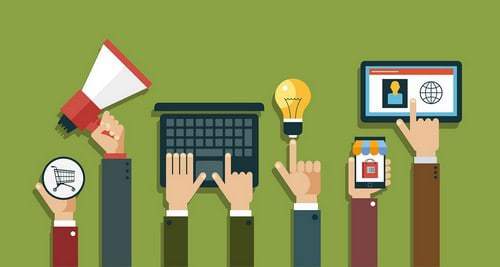 Here is the comparison of Above the line Vs Below the line marketing commonly known as ATL vs BTL
| | | |
| --- | --- | --- |
| | Above the line | Below the line |
| Segment | Undifferentiated segment | Targeted segment |
| Commonly Known as | Mass Marketing | Direct Marketing |
| Message | Message needs to be targeted | Message is highly targeted |
| Media Vehicles | TV, Print, Radio, Cinema | Out of home, Internet marketing, Sales promotions, Trade discounts, Many others. |
| Investment | Investment is very high | Investment is low |
| Communication | One way communication | Two way communication in BTL (ex – Social media) |
| Brand equity | Brand equity developed is high | Not as high as in Above the line marketing |
| ROI | Difficult to be measured | Easier to be measured especially in case of Internet marketing. |
| Majorly used by | Large corporates | Large corporates as well as small businesses |
As can be seen from the above distinguishing characteristics of Above the line vs below the line marketing, we observe that above the line marketing is expensive, involves a lot of budget and the ROI is difficult to be measured. It mainly involves the media vehicles like Television, Radio, Print and magazines and cinema. If the ROI cannot be measured, then why do corporates use above the line marketing?
They use it because they want to target the mass segment. Once they use emotional ads to target to the mass market, they create enough hype for their brand to become famous. Brand building is one of the major benefits of Above the line marketing. There are various benefits and features of ATL marketing mentioned here.
On the other hand, Below the line marketing is much more measurable and also gives a good ROI. The expenditure is quite less in BTL marketing. But at the same time, BTL marketing is abused nowadays. There is so much noise, that people don't pay attention to hoardings, or internet ads.
Hence, Below the line marketing is most effective when it is creative. The more creative you are with your BTL marketing, the more viral your brand will be, and the better returns you will get.
When you compare Above the line marketing vs below the line marketing, you find that above the line is most commonly used by large corporates who want brand building, and word of mouth marketing, and below the line is created for companies who want more penetration in the market, and want to increase their presence in the market.
Liked this post? Check out the complete series on Marketing