As opposed to the direct marketing technique, the indirect marketing strategy focuses on channels where there is no direct communication with customers by the companies. Therefore, it is mainly used to retain customer, increase customer's loyalty, and develop more business.
An example of Indirect marketing is when you read about a latest event of your favorite brand in the newspaper. This technique is also known as public relations wherein companies regularly give updates and interviews about the brand so as to have better communication in the market and provide a vision for the brand to their customers. Thus, this indirectly influences customers in the long run.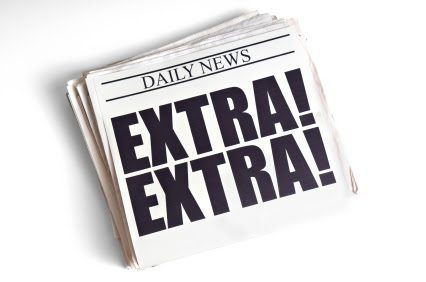 Considered to be the next step for brand recognition and awareness, the indirect marketing strategy is used in the point when customers are already aware and familiar with the product, possibly by previously employing the direct marketing tactic, or because customers have purchased / heard about the product. Thus indirect marketing is used when customers need to be reminded about the product or the brand.
Unlike direct marketing, in case of indirect marketing there are no possibilities of feedback or two way communication. The response of indirect marketing is difficult to be measured. One of the possibilities to gain feedback of indirect marketing would involve preparation of questionnaires for recording and analyzing answers by customers. But this step can be very tricky as it depends on numerous factors which not give the real results.
Basic examples of indirect marketing strategies consist in coupon mailing, trade shows, public relations, blogging, work shops and the most powerful at the moment, social media.
A big disadvantage of indirect marketing is in the high costs of applying this strategy. The high costs can be incurred for publicizing the brand, or the costs for hiring the right people with the relevant skills and capacities for providing good content marketing. At the end, these high costs might not generate the anticipated number of customers in the future.
Indirect marketing can be considered as a very confusing marketing tool. However, it is considered to be vital in order to have a successful business. It is therefore used most commonly by top brands. It is not enough just to have direct marketing
Indirect marketing strategy helps in maintaining a good reputation for the brand in the market and also having a good relations with your customers. This can be done by determining the level of customer satisfaction and is a key indicator on whether the customers return or not.
One can determine the level of customer satisfaction by taking into consideration factors such as responsiveness of the production team, the way phone calls are handled, follow up calls, etc, by asking customers if the work met their expectations, if they were satisfied with the overall results or if there is any room for improvement.
Basically, through indirect marketing approach you have to approach your customers and communicate your brand values and not try to sell anything. The only concern of indirect marketing is to reach out to your customers and meet their needs as well as show your presence.
However, there are some cases in which indirect marketing strategy may not show the expected results. For example, if you are using blogging to be in touch with your customers. But if your brand hasn't created much awareness among its customers, it might become difficult for customers to stay updated with whatever you are posting.
Secondly, if you become too intrusive with customers, they might feel a pressured and either answer questions faster to get rid of you or not answer at all. In case of the use of social media for indirect marketing, customers have got used to advertising tactics and hence they instinctively avoid the same.
Successful companies implement a combination of direct and indirect marketing tactics in order to create brand awareness and increase their market share.