What is a discount store?
Retailers adopt different methods to attract customers. Because of this reason, different formats of retail stores were introduced, such as warehouse stores, department stores, dollar stores, discount stores, boutiques, and specialty stores. Discount stores are a category of retail stores where retailers sell merchandise at discounted prices.
Most of the discount stores are like departmental stores as they sell a variety of products under the roof. The difference between department stores and discount stores is that in discount stores, merchandise is sold at good discounts.
Discount store retailers buy products in vast quantities from manufacturers to get a massive discount. Products that don't have expiry limits such as clothes and shoes are bought from manufacturers in the off-season.
For example, discount stores purchase Christmas decorations and outfits in the off-season at substantial discounts and sell them Christmas at lower prices than the other retail store owners.
In addition to this, discount stores buy directly from manufacturers. In this way, they skip the middleman expense altogether. By adopting these methods, discount store owners achieve a lower purchasing price, which helps them in reducing the selling price for products.
There are many famous examples of discount stores such as Walmart, Kmart, Best Buy, and Target, etc.
In this article, you will learn about the definition, features, advantages, and disadvantages of discount stores.
Definition of a discount store
A discount store is a retail store that sells products at lower prices than most of the other retail stores.
Features of a discount store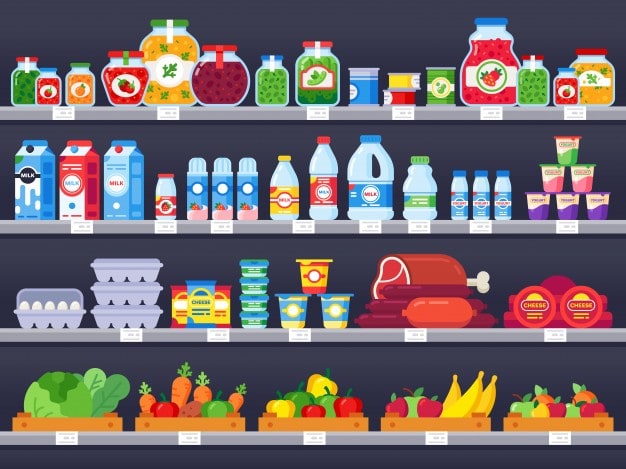 The followings are the features of a discount store.
1. Sells a variety of products
The primary function of discount stores is that it sells different types of products under one roof. A person can buy all the products that he needs for his household in one store.
Discount stores along with selling things for day-to-day use, also sell rarely purchased items such as electronics, etc.
2. Lower prices
Another main feature of the discount store is that discount stores products are sold at substantial discounts. Therefore, one can buy products at quite more economical rates than the regular prices of the products. Because of this reason, most people prefer to purchase goods from discount stores rather than buying from another retail store.
3. Low or no customer service
In discount stores, zero or a little customer service is provided to customers. Products are displayed on shelves in an arranged manner. Each section is given proper names, and direction signs are designed so that people can find products easily without any assistance.
However, these stores provide central support to their customers, such as at the billing counter or packing counter.
4. Huge size
Discount stores are usually significant. It sells products of several categories from jewelry to food items. There are several brands of one type of product available in a discount store.
Advantages of a discount store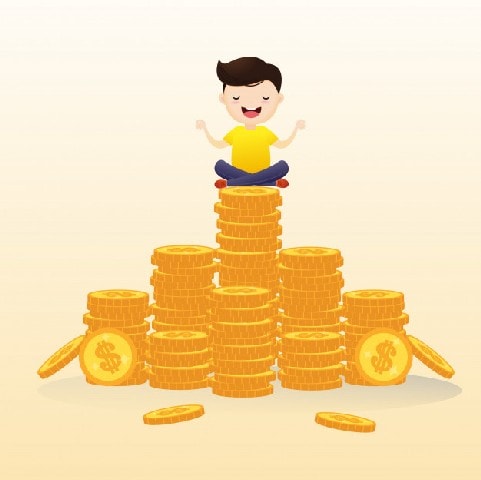 Profitable business option for both retailers as well as the buyer. The retailer gets a large number of customers and massive sales. Similarly, a buyer receives a significant discount on the things that he buys frequently.
All products are sold under one roof. No matter what you want to buy you can find it in your nearby discount retail stores.
Products are sold at massive discounts in discount stores. This is why a large segment of the population prefers to shop from discount stores.
In discount stores, one can find several options for one product. You can buy any product as per your budget and requirement.
In discount stores, you are not get followed by salespersons. If you prefer shopping in peace all by yourself then discount, stores are the best option for you obviously after online stores.
Shopping is comfortable in discount stores. You can buy products that you need at lower prices in a well-airconditioned store.
Disadvantages of a discount store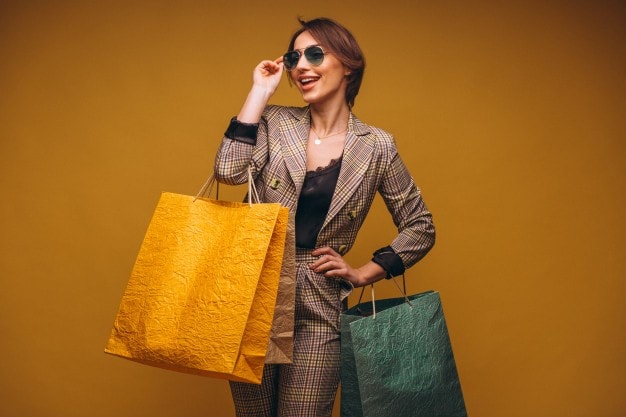 You will not find fashionable products in a discount store. Even the clothes sold in discount stores are not trendy.
Non-durable goods sold in discount stores are of private brands. Only durable goods are bought from well-known brands.
Products sold in discount stores are usually of cheap quality.
You will not be provided with any assistance in making your purchase decision in discount stores.
Sometimes, it becomes difficult to find a product in a vast store without the support of salespersons. New shoppers get tired wandering from one section to another section.
Most people prefer to shop from discount stores in the hope of saving money. Therefore, these stores are usually full of crowds.
Right quality products get out of stock very early, and you will mostly find low-quality products.
Clothes sold in these stores are usually of poor quality and old-fashioned. Therefore, if you are a fashion-conscious person, then you will not like the apparel sold in discount stores.
Shopping in discount stores is very time-consuming. As you are required to go from one section to another to buy the things on your shopping list.
Many discount stores have started manually check out machines, which a non-tech savvy person finds confusing.
Liked this post? Check out the complete series on Retailing