Home Depot is the world's largest retailer for home improvement. It sells a huge collection of building materials, home improvement, lawn and garden products. It also provides a variety of services for the same. It mainly operates in the US, Canada and Mexico. Its headquarters are in Atlanta, Georgia in the US. According to a report, it employs around 371000 people as of February 2015.
Strengths in the SWOT Analysis of Home Depot :
Brand Value: Home Depot ranks at the 28h position in the report published by Brand Finance. Its brand value is $28.798 billion.
Sector Value: Home Depot operates in the retail sector. It is ranked at 2nd in the retail sector. This gives it a massive strength to grow and expand.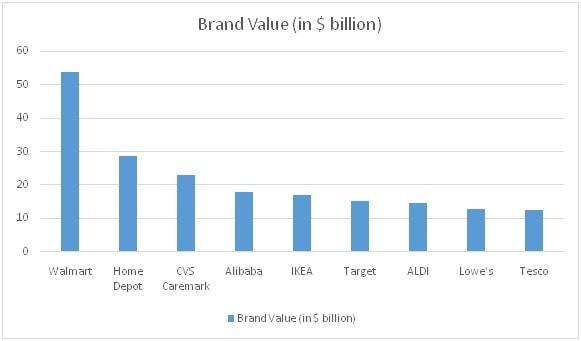 Largest Retailer: Home Depot being the largest home improvement retailer in the world has a massive power over its competitors. It has huge bargaining power over its competitors. It can easily inhibit the rise of new competitors in the same space. It has around 2269 stores worldwide.
Product Portfolio: Home Depot offers a great and unique collection of products at one place. This is the reason for its popularity. It offers an attractive range of tools, storage, fasteners, lighting & fans, bath fixtures, hardware & cleaning solutions and furniture.
ECO- friendly Products: The company has Eco Options Program for customers who are looking for eco-friendly solutions. They currently have around over 9000 products in this category. The products sold under this category have energy stars on them to indicate the amount of power saved.
Strong Financial: Home Depot has net sales of $72.388 billion as of Oct 30th, 2016. This is an increase from $67.539 billion as of FY 2015. The net profits as of 30th Oct 2016 is $6.213 billion also increased from $5.538 billion of FY 2015.
Weaknesses in the SWOT Analysis of Home Depot :
No Geographical diversification: The company is excessively dependent on the US markets for its revenues. They have around 85% of the stores in the US. Apart from this, they generate 89.8% of FY 2015 from the US.
Legal Obligations: Home Depot has come to the lime light due to some unlawful activities. They had received subpoenas from the DA of Alameda County, California regarding the disposal of hazardous wastes in the facilities.
Such activities harm the brand image of the company.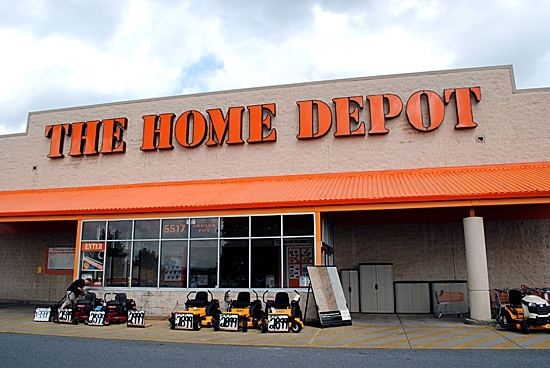 Opportunities in the SWOT Analysis of Home Depot :
New Sales: The industry space in which Home Depot operates is going to rise in the US by 7%. Till 2019, theUS home improvement market is expected to be valued at $332.2 billion, with an increase of 27.5%from 2014.
Immigrant Population: The Hispanic population in the US is on a rise. It is expected to become 119 million in 2060 from 55 million in 2014. Their combined purchasing power would account to $1.7 trillion in 2017.
Diversification: Home Depot can venture into new markets and reduce its dependability in one location. This would reduce their risk of sales and profits.
Online Shops: They can increase their online presence to increase their revenues and market share. Online sales are going to increase from $169.3 billion to $297.2 billion with a CAGR of 15.1%.
Threats in the SWOT Analysis of Home Depot :
Increased Regulations on Credit Cards: The US has changed the credit card policy to ensure they do not fall into another debt trap. This decreases the purchasing power of the customers and can hinder the balance sheet of Home Depot.
Labour Costs: The labour cost in the US is on an increase. This will reduce the profits of Home Depot.
Liked this post? Check out the complete series on SWOT