Amway Nutrilite is a brand of health supplements from the multi-level marketing company Amway. Some of the supplements sold under the label include essential supplements like Vitamins and minerals, foundational supplements like proteins and iron, lifestyle specialty supplements like carotene and enzymes and the Nutrilite traditional herbs range which consist of ayurvedic herbs with medicinal qualities like Brahmi, Tulsi, and ashwagandha.
The components and ingredients of these supplements are grown in organic farms owned by the conglomerate which also has products in beauty, home, and personal care. The company is a huge success today with a wide network of connections and highly committed to health and nutrition.
Strengths in the SWOT analysis of Amway Nutrilite
The following are the strengths of Amway Nutrilite:
Wide network: The company has a wide network spread across the globe with almost 300,000 Amway business owners who sell the products. This network not just ensures that the business grows but also takes care of the on-time supply.
Comprehensive coverage: The Amway Nutrilite range of supplements covers almost all aspects of nutrition. Their range of essential supplements includes Vitamins and minerals,  while the foundational supplements take care of proteins and iron. They have a series of lifestyle specialty supplements like carotene and enzymes which takes care of special nutritional needs while the Nutrilite traditional herbs range which consists of ayurvedic herbs with medicinal qualities like Brahmi, Tulsi, and ashwagandha completes the circle.
High trust and goodwill: Since the company follows a multi-level marketing model there is the high level of trust and goodwill amongst their stakeholders. This not just strengthens the network but also ensures consistent business.
Dealer Satisfaction: The company has been primarily targeting homemakers and this model ensures that they have consistent income while also providing them a clear awareness of health and nutrition requirements. The profit model is linked to the business that each partner gets with the result that they push the products aggressively.
Composition: The supplements have been designed with lot of care and they are made from natural ingredients which are grown in the organic farms owned by Amway. This ensures that the ingredients are fresh and free of chemicals.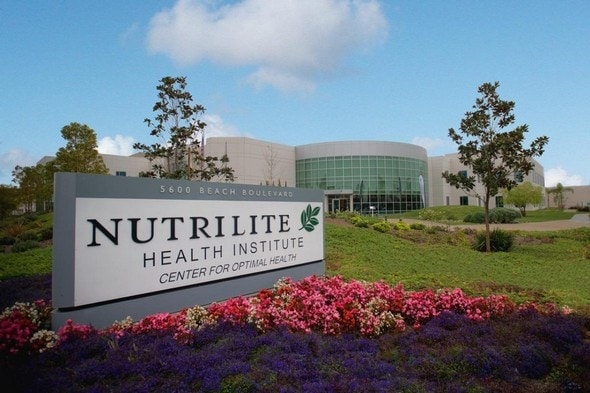 Weaknesses in the SWOT analysis of Amway Nutrilite
Some of the key weaknesses of Amway Nutrilite are :
Deception: Since multi-level marketing is mostly done by homemakers who look up to this for an extra income they are often deceived into believing that this can get them huge returns which need not necessarily be true.
Forcing customers: Income from selling Amway Nutrilite is dependent on the sales volume that each dealer can get. This often makes them push their products aggressively to the point that some customers may get irritated. This can also result in loss of business and the poor image for the company.
Succession Planning: The success of Amway Nutrilite can be attributed to the leadership prowess of the General Manager of Amway Paul Yee who is retiring shortly. It is doubtful whether a new leader can sustain the momentum that Yee was able to maintain though succession planning is happening in full swing.
Distribution costs: The products of Amway Nutrilite are sold across the world and they have their dealer network in even remote location.The challenges in reaching the products to these locations as well as the costs involved in the distribution are profuse.
Opportunities in the SWOT analysis of Amway Nutrilite
Some of the opportunities include :
Need for extra income: As inflation grows even employed people are looking out for an additional source of income to supplement their basic source. This gives a lot of scope for companies like Amway to widen their network which in turn will mean more business.
Growing health concerns: The number of health issues is growing today and this is creating a fear that the reason could be poor nutrition. People, however, lack the time in their busy lives to invest in eating right. This is creating a huge opportunity for health and nutritional supplements since people find it simpler to pop a pill than indulge in the cumbersome task of cooking food.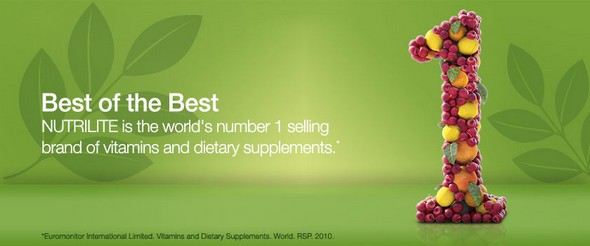 Threats in the SWOT analysis of Amway Nutrilite
Some of the threats include:
Low barriers to entry: There are low or no barriers to entry in the multi-level marketing space and today the competition ranges from individual suppliers to conglomerates. Adding to this is the threat from online retailers.
Competition: Some of the major competitors of Amway Nutrilite include Procter & Gamble, HUL, Glaxo SmithKline Beecham and Cipla.
Liked this post? Check out these detailed articles on
Topic of SWOT of Brands
Alternatively, check out the Marketing91 Academy, which provides you access to 10+ marketing courses and 100s of Case studies.