Strengths in the SWOT analysis of Bollywood
Bollywood is no more a 'Made in India' brand; Bollywood has become an international brand having its global presence in Asia, Africa, Europe, America and Australia.
Bollywood produces more than 1000 films per year and has more than fourteen million viewers who visit theatres daily to watch Bollywood movies all over the world.
Bollywood movies compete with Hollywood movies for their slots in theatres
The volume of Bollywood movies released worldwide has become twice the number of Hollywood movies
Bollywood gives employment to many lacks of people around the world
Low budget movies have generated more revenues in box office hit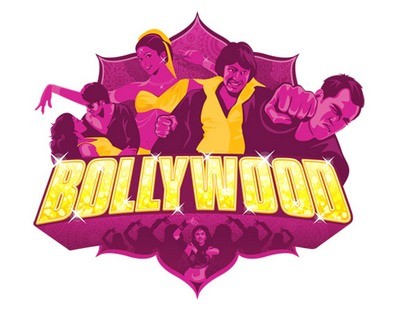 Weaknesses in the SWOT analysis of Bollywood
When referring to "Value vs. Volume" growth, Bollywood has more volume of movies released every year but very few movies get back their return on investments
Many movies fail to make even a little impact to the audience as the movie release per month is very high
Repetition of story script and duplication of music tracks seldom makes people to lose interest for movies
Bollywood movies spoil the rich Indian values and sentiments and inflict wrong culture in younger generation's mind by influencing western practises and lifestyle
Small producers cant shell out more money for their movie promotions and advertisements
Opportunities in the SWOT analysis of Bollywood
Viewers for Bollywood movie are increasing every year
Slumdog Millionaire success which bagged more than $80 million revenue added new dimensions to Bollywood movies
International brands like L'Oreal prefer Indian celebrities to be their brand ambassadors for their global market.
Reliance Big entertainment has signed deals with production companies of Brad Pitt, George Clooney, Tom Hanks, Nicholas Cage, and Jim Carrey etc
The overall Indian movie market is expected to grow at a rate of 14% YOY.
Ficci-KPMG report has mentioned in its report that the revenues from Media and Entertainment (M&E) would reach INR 1.3 Trillion by the year 2015.
Marketing in M&E has become very powerful with the help of viral marketing, for instance "Why this Kolaveri" was a straight away success.
Threats in the SWOT analysis of Bollywood
Government and sensor board regulations are becoming high due to the increase of adulthood and violence scenes in movies
Pirated CDs and DVDs impose a major threat for this industry
Movies are watched and shared across internet
Many movies face legal issues and threats from political parties during their releases
Negative reviews on websites and social media are major threats
Liked this post? Check out the complete series on SWOT