Nutella is a chocolate spread with hazelnuts in it which is made by the world famous confectioner Ferrero. The Ferrero Group which was established in the year 1946, has been making popular chocolate brands like Ferrero Rocher, Kinder Joy, Duplo in addition to the spread Nutella. The company sells their products in almost 160 countries. The brand which has been used by people for sandwiches for over 5 decades now, is popular not just for its nutty flavor but also for the quality of the ingredients used. Nutella is also a popular ingredient for cookies and is also used to layer cakes and pastries. The Ferrero Group has a global distribution network and the company registered an annual turnover of 9.8 billion Euros in the year 2016. The company claims to have achieved success primarily because of the commitment of their workforce.
Strengths in the SWOT analysis of Nutella
The following are the strengths of Nutella:
Presence across the globe: The Ferrero Group has more than 34,000 employees who work in their facilities housed across 53 countries. The company has around 20 production facilities in various parts of the world, and have distribution channels in more than 160 countries
Ingredients: Unlike being just a chocolate spread Nutella has the richness of hazelnuts which is an antioxidant and a rich source of both proteins and fibers in addition to cocoa and milk. The ingredients are sourced from sustainable and fresh sources and a great deal of attention is given to the quality right at the point of purchase.
Positioning: Nutella has positioned in a niche as a breakfast spread and is marketed as an alternative to peanut butter, jam or cheese spread. The spread is also marketed as an add-on for cookies, cakes, and pastries which mandate a creamy, nutty feeling.
Strong following on social media: Nutella is brand which has benefitted profusely from the social media boom. The recipes that use Nutella and a range of breakfast recipes have become a rage on the Internet and have a huge fan following.
Right target segment: Nutella has positioned itself as the right breakfast spread for the whole family.Their advertisements which usually have a family having breakfast has been able to strengthen its image as a family breakfast option. This is a strength since in today's busy world most people are looking for a fast yet healthy way to enrich breakfast and Nutella does exactly that.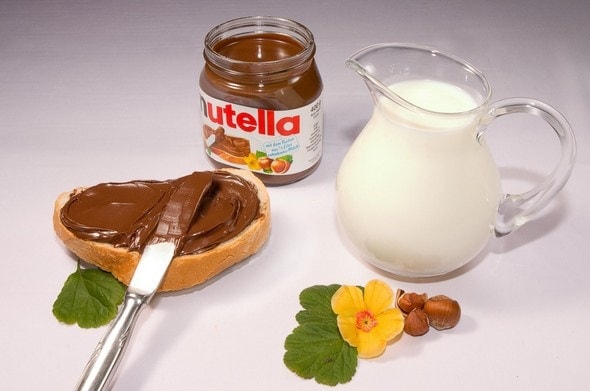 Weaknesses in the SWOT analysis of Nutella
Some of the key weaknesses of Nutella are :
Limited reach: Nutella is marketed as a sandwich spread which is an image that works in the Western World where breakfast is primarily bread, rolls or buns. However in countries like India or China where they are trying to penetrate bread is not a significant breakfast item and thus they may need to rebrand themselves.
Expensive: Though Ferrero is a well-known brand globally their products are relatively more expensive and catering to niche markets. Though people may be willing to pay for pralines they may not be willing to pay the same for a sandwich spread.
Health risks: Ferrero faced a lot of flak about the usage of palm oil in Nutella and the cancer risks related to the usage of palm oil. This negative publicity has created a lot of doubts in the minds of the customer regarding whether the spread is safe for consumption.
Costs: The raw materials used in Nutella include cocoa, hazelnuts, Peanuts and milk all of which are highly fluctuating. Most of these products are sourced from foreign locations and thus the exchange rate fluctuations also affect the overall costs. This, however, cannot be translated to the products pricing which increases the challenges.
Opportunities in the SWOT analysis of Nutella
Some of the opportunities include :
More awareness of global tastes: Eating is turning global and local tastes no longer continue to be significant.Many of the Asian countries, for example, are trying to imitate the western world and the consumption of bread as a breakfast item has increased. This will create a proportional surge in the demand for breakfast spreads.
Lack of time: With more women in the workforce people have less time to spend on cooking and are looking out for quick on the go snacking options that are healthy. This will also positively impact the sale of sandwich spreads.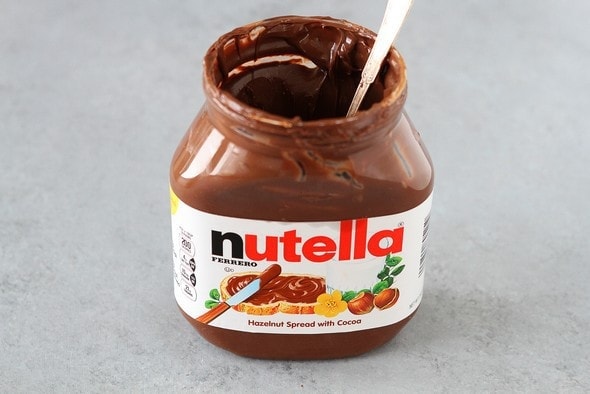 Threats in the SWOT analysis of Nutella
Some of the threats include:
Competition: Some of the major competitors of Nutella are Sunfeats Spread, Hersheys Spread and Amul and Brittania cheese spreads.
Liked this post? Check out these detailed articles on
Topic of SWOT of Brands
Alternatively, check out the Marketing91 Academy, which provides you access to 10+ marketing courses and 100s of Case studies.