The sales dashboard is defined as a visual representation of the sales data of your company. It can be for different people, for different periods and many sales dashboards can also use real-time data. The most common metric tracked with sales dashboards are target versus achievement, conversion rate or win rate, funnel average, revenue generated per sales employee, etc.
The primary purpose of the sales dashboard is to provide an overview of the key performance indicators of the organization and to show the progress of the sales team towards the revenue targets and the goals. Many important decisions regarding sales employees are taken with the help of a sales dashboard like compensation, bonuses, decisions on planning, gold adjustment, incentives, and identification of issues before they become a significant problem in the organization.
The sales dashboard is an essential part of not only the sales team but also for the entire organization. Since sales dashboard provides a clear picture of the current sales situation as well as provides future sales prediction, and the Sales department being the only revenue generator, most of the higher management is interested in it. The board of directors, for example, could not ask every salesperson about his sales performance. The sales dashboard gives a holistic view of the sales to the higher management and gives them a clear idea about what to expect.
How to create a Sales Dashboard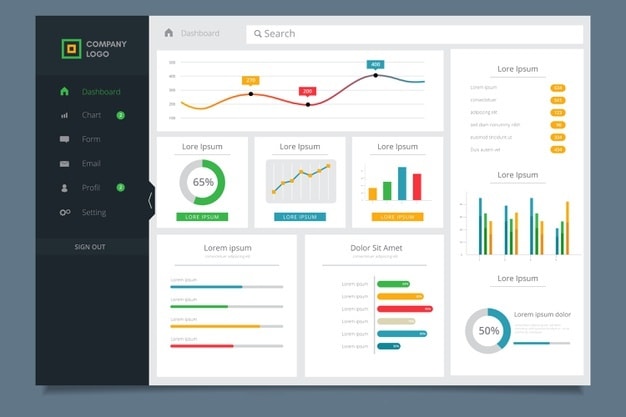 Creating a proper Sales Dashboard is equally essential, as is the data in it. The salesperson may have achieved the best numbers, but it's of no use if the reader does not understand it. Hence following are the steps to create a sales dashboard:
1. Sales Metrics
The most important part of having a dashboard is to know where to begin and how to begin. The specific goals in the targets that the organization is trying to reach should be taken into consideration while forming a sales dashboard. It can help you to visualize the progress and track it as it progresses towards the goal.
Find out the critical metrics that are in alignment with the vision of the company. For example, if the company wants to achieve a revenue turnover of a hundred million dollars in the next three years, then the focus should be on the target achievement. Or if the company wants to achieve maximum competition conversion in the next three years, then the KPI should include one indicator as the amount of competitor conversion achieved.
If there are multiple sales teams in the organization, then every one of them should have relevant KPI to their jobs. The following are standard sales metrics that can be tracked by the sales dashboard: Activity Sales metrics, lead generation sales metrics, pipeline sales metrics, sales productivity metrics, sales outreach metrics, hiring and onboarding metrics, etc.
2. Operating procedure of dashboard
There cannot be a single sales metrics for all dashboards, which is why you need to know how it will be formed and who will use it. The Sales dashboard should be helping individual sales representatives to track their progress in achieving their sales numbers. Following things are taken into consideration before identifying how the sales dashboard will be used:
Who will be using the sales dashboard – the front line employees, managers, VPs, board of directors, or a combination of these people?
How will they use it – daily, monthly, or quarterly?
What is the information that they want to see, and which metrics and calculations will the focus? You also have to think about where the dashboard will be viewed. For example, if you have a team that is from outside, then consider making a mobile-friendly version of the sales dashboard so it can be viewed anywhere like a phone, computer, or tablet. Many companies have hired employees on third party payroll, and these employees require access to a sales dashboard.
3. Decide on Sales Dashboard provider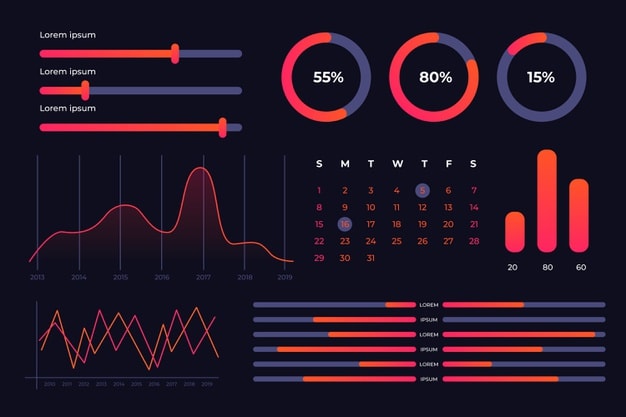 If you are already using CRM in your business, then you have all the reporting features that you need so that you can create a dashboard. However, if you are not using any CRM, then many tools do not allow you to sync or import your data. Following are few of the accessible and straightforward dashboard providers which you can incorporate in your business use:
Klipfolio: this is the software that allows you to use the CRM data and combine it with the data from other services to create a sales dashboard.
HubSpot: create custom dashboards for your teams which use data directly from HubSpot CRM. This data can be synced from many apps and web services.
DataHero: many services and tools are available to pull the data from so that you have case-specific and customized reports.
Zoho Analytics: you can track critical performances by customizing the report or by the use of one of Zoho Analytics reports and dashboards.
Visible: this helps with Automated report creation and also in creating dashboards and deep dive to see your report details.
TapClicks: It helps to address the challenges in sales by preparing reports and sales dashboards which identify warning signs. It also notifies your sales teams so that you can solve any problems.
4. Incorporate the data into a dashboard
Once the sales dashboard is integrated with your CRM, then you will be able to sync the sales data and CRM easily. For example, the sales reports are generated in HubSpot CRM, which will be based on the consumer database.
They can track the sales performance and identify the top-performing salespeople and keep track of it. In some cases, there may be a manual process if the company does not use CRM. But it is recommended to use spreadsheets so that you can manage your customers and prospects effectively and follow them through the sales funnel.
5. Build reports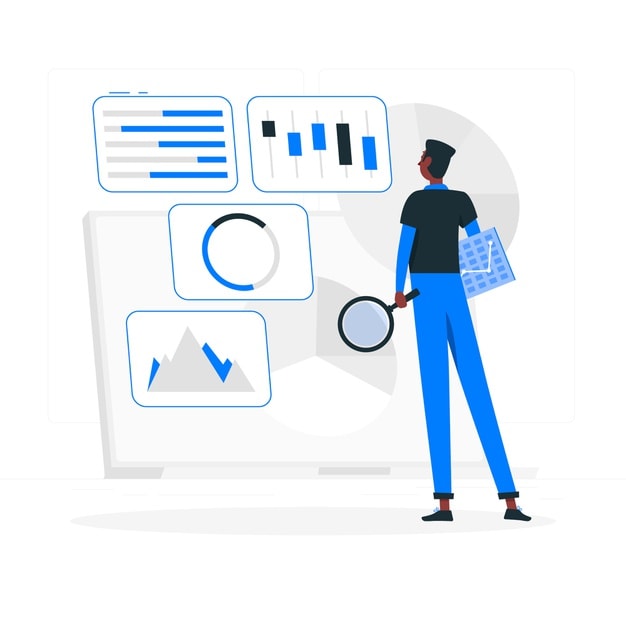 When you have to build reports, you can choose from a wide range of charts so that you can visualize your data property. Depending on the type of data that you have added to the dashboard, there could be many charts that can be generated.
Next time when you have to compare values and two different variables, for example, sales between two territories, you can use a column chart or a bar chart or line graph, pie graph, or a scatter plot.
When you have to determine the composition like the total sales generated by a particular salesperson, then you can use Pie chart, stacked column chart or bar chart, waterfall chart, and area chart.
When you have to build a dashboard for trends like a month over month for the generation of revenue growth, then you can use do you have access chart, line chart, Column chart.
Metrics to be included in Sales Dashboard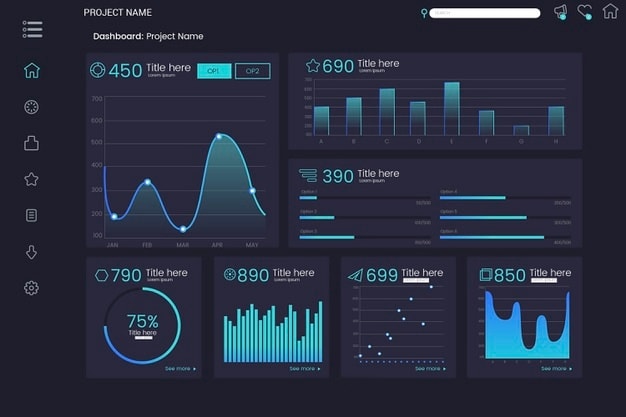 A perfect sales dashboard should have a combination of the following 12 parameters:
1. Leads with Source
You have to get an understanding of your customer origins. For example, if the majority of your customers and their leads are generated from trade shows, conferences, and website demos, then this information will help you to classify which deals to contact in the first place.
This will also give you a focus on the most valuable sources. It will also help you to see if you need to diversify your resources so that you should not rely on one single source.
2. Open activities
All the open activities should be considered as your to-do list. These tasks need to be taken care of in a proactive way for your sales efforts. It is good to have a few open activities, but you have too many days you have to check your schedule and understand where the time could be used efficiently and effectively.
3. Open cases
Open cases are different from open activities. These are opened when the customer initiates the contact by himself. These and open activities together should be treated as very time-sensitive activities. You should take care and do necessary actions to close them quickly so that they will help to improve and probably build new customer relations.
4. Open Opportunities
Open opportunities should be considered as bread and butter of your company. They should be tied directly to your win or loss rate. You should use them to track your reads and delegate a few raids when you have too many in hand. When you want to increase the open opportunities that you have, then it is time to grow your pipeline.
5. Expired Opportunities
These opportunities are specially for the salespeople. When they have too much on their plate, it is expected that opportunities expire. This is why your goals should be kept to a minimum. But again, if this metric increases very faster, than you can consider delegating the authority to your office.
You can also think of monitoring the funnel and understanding why specific opportunities have not been closed on time and are expired.
6. Closed Opportunities | Sales Dashboard
The closed opportunities will give you a quick idea of the revenue that is generated. These metrics are very crucial if the sales targets are based entirely on income. It can also help you to keep a look on the commission goals and incentive policies.
7. Sales cycle
The sales cycle is defined as the average time usually measured in days, required for a salesperson to close the deal. It is expected that the sales cycle should be as less as possible, and a customer should have repeat cycles. You can compare it with the age of opportunity and understand if all the current opportunities are moving through the sales funnel expectedly or not.
8. Pipeline
You have to understand and learn the stage of each open opportunity. You will also be required to determine how to close them and how they are being finalized. This information is useful while conversing with the customers directly. You can tailor your conversation and customize it, depending on which stage the prospect is at.
9. Sales by Closing date
The time of the deal is very crucial, just like the value of the deal. There are monthly and quarterly targets for the salespeople, sales VIPs and also the revenue targets which are allocated throughout the company.
Closing dates with forecasting will help you to find the possible trends from the customer and will throw a write up on the fact that how long does a customer require to make a decision.
10. New Business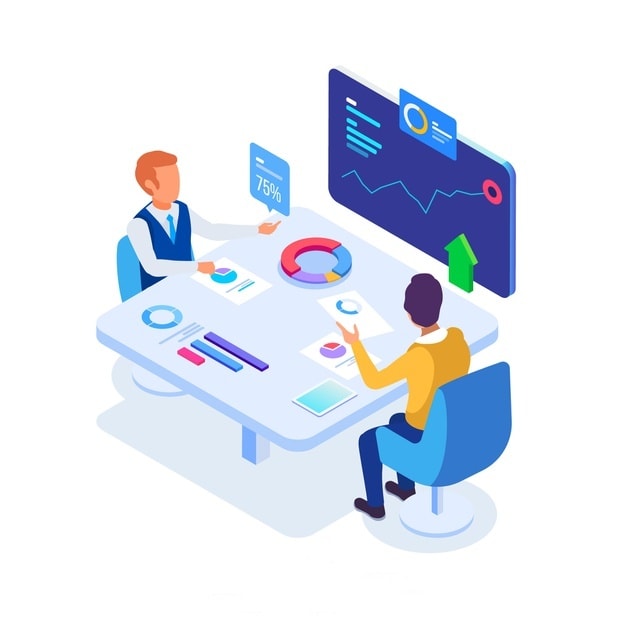 It is effortless as well as cost officiant to sell new products to the existing customer than to sell a new product to a new customer. It is very crucial to measure the upsell selling skills of a salesperson so that you can get an idea of what work needs to be done somewhere.
New business is essential when the company is in expansion mode. New business increases the customer base. Once the customers are – theoretically – over, then the company can focus on repeat purchases from existing customers.
11. Win rate or Loss rate
One of the most crucial metrics as a salesperson is the percentage of opportunities. The portion of opportunities that are won or lost will determine the effectiveness of the person. If the win rate is lower than the average, then it requires research.
If the win rate is above average, then also the reason needs to be found out. The reason why a particular colleague is performing under average and other colleagues performing above average will help you to understand the nature of the market and adjust your targets accordingly.
12. Product Gaps
This measurement will help you to decide the offerings and know if those offerings are performing as predicted. When there is a gap, then product research is required so that you can find out the reason as to why the difference is present and how can the Gap be fulfilled. You can lead the way as a salesperson to fill these gaps.
Liked this post? Check out the complete series on Sales