Salesforce automation is the software's or applications that are used for sales management. It provides a workflow which is automated and creates the sales process, which is streamlined so that it is easy to manage the business leads, forecasts as well as team performance.
The primary objective of sales force automation software is to have the correct data and take it to correct people at the right time. It reduces the admin tasks of many salespeople as well as their managers and supervisors so that they focus more on selling the product rather than focusing on administrative tasks.
Sales supervisors and sales managers use the sales force automation software are to closely monitor the performance of sales concerning individual salesperson and their productivity. This information is used to produce a proper marketing plan and sales forecast and sales planning.
In other words, the sales force automation helps in opportunity management, contact management and use of artificial intelligence in most of the tasks of the salesperson, leading to faster closing of a sale.
Contact management software helps to track the communication of salesperson with their customers and also to build an entire history of interactions with the customer. The contact management systems also have an inbuilt Task Management software that will help the salesperson in creating reminders, follow-ups, tasks, etc.
Pipeline management software will provide the tracking of sales leads from the initial inquiry and follow it through to the closing of the sale. It will also help you to keep track of every sales opportunity via your pipeline and apply probability forecasting and weighting.
Salesforce automation is a part of customer relationship management that is involved in recording every stage of the sales process. Tracking of all the contacts made with the customer with the reason for communication and any follow-ups that have been made can be done. These may include emails, phone calls, as well as face-to-face meetings.
Having said that sales force automation and customer relationship management are entirely different from each other.
While customer relationship management is a platform for managing customer interactions, sales force automation is a software specially designed for sales management and application. Salesforce automation software is used by Salespeople to organize and manage their customer contacts and opportunities. It is also used for forecasting as well for generating reports for Sales Pipeline Management.
Features of sales force automation software's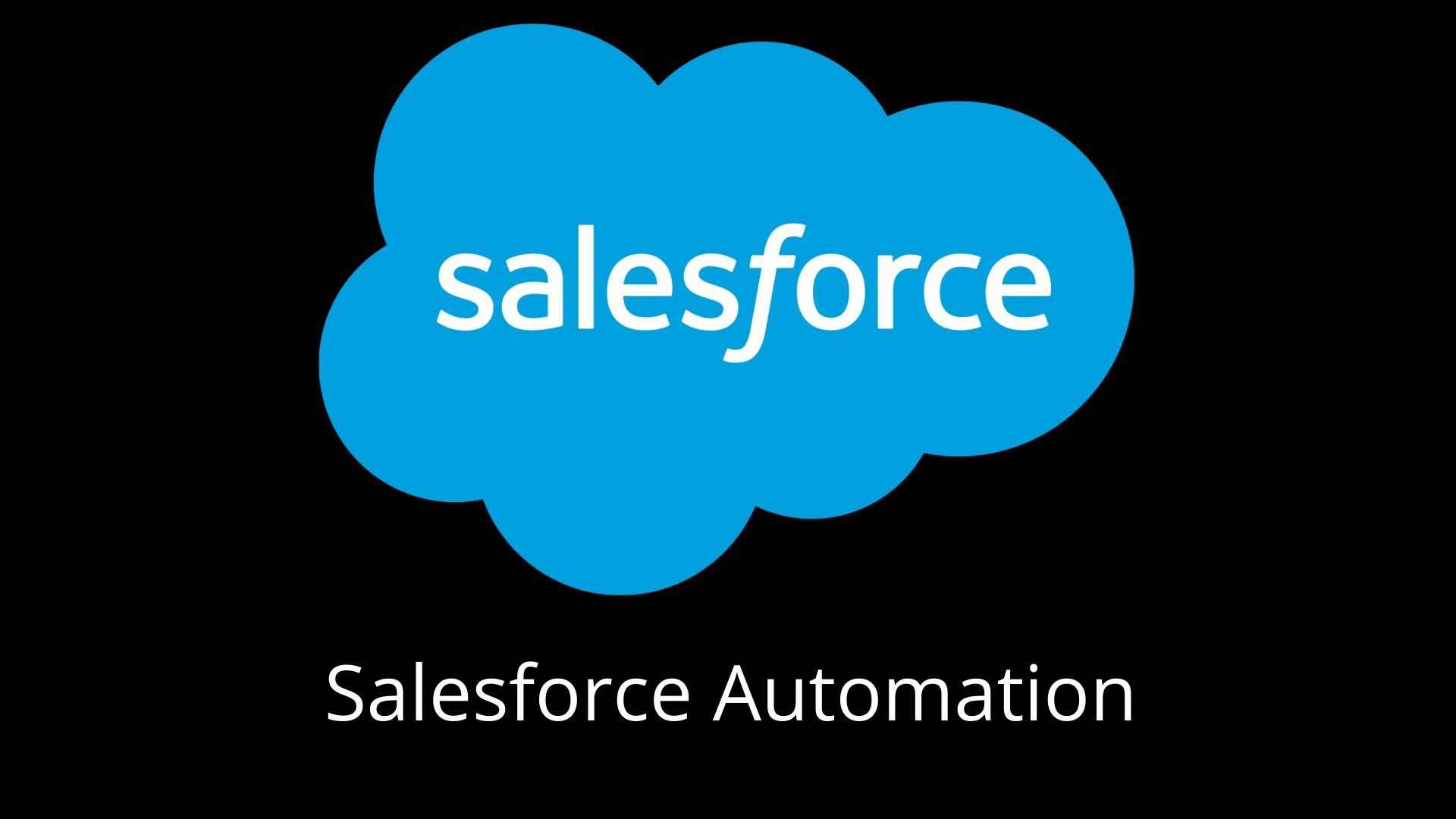 1. Contact management
There must be an increase in customer engagement if the business has to grow. It is equally important to nurture positive relationships with the prospect so that they can be converted into customers. Salesforce automation helps you to achieve that with the help of their contact management system. Tracking Customer interactions, along with sales activities, can be done with the help of sales force automation. You can also retrieve and manage another person's data at will.
Contact management is useful for employees sitting in the office. They can get the contact details for different customers for marketing campaigns without disturbing the salespeople. They can also edit and update customer contact if necessary.
Contact details of the new customers can also be added very easily by either the salespeople as well as the backend office team.
2. Pipeline management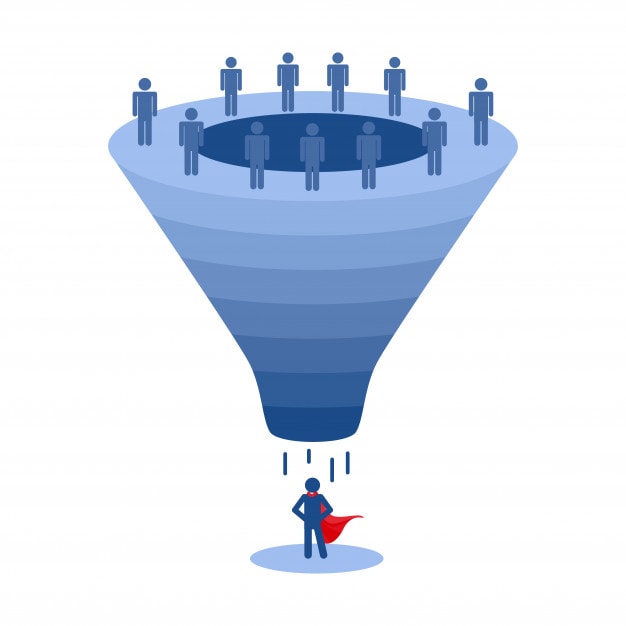 Pipeline management is yet another essential feature of sales force automation software. The Sales pipeline starts with the initial inquiry from the customer and closes once the customer has purchased the product or service and made the payment.
Salesforce automation software helps you with tracking the pipeline right from the inception stage until the closing stage. Also, it helps in forecasting the sales and determining the trends in the industry.
3. Task management
SalesForce automation is entirely dependent on the sales process. This is the reason why sales force automation software's allow the salespeople to streamline their workflows by setting reminders and creating tasks so that they can follow up on their prospects and keep a record of all the sales activities.
4. Team collaboration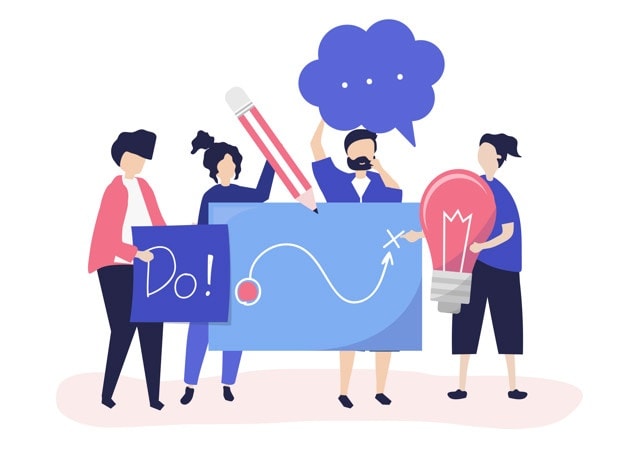 One of the best advantages of sales force automation for the entire team is it can be accessed by everyone irrespective of their location. All they would need is an internet browser where the data can be retrieved, and they can see the latest updates. There can be multiple users who can access the account of any customer at one time which will create a central hub for the progress of your business.
This is also useful for salespeople who are working remotely or are working from home. They can log in and update the information wherever they are and would not need multiple approvals or any help in updating the information. A lot of time can be saved since it can be accessed by everyone everywhere.
A colleague can pick someone else's work midway and assist him in completing the task since all the information will be available on the cloud. A newly joined colleague can update himself with the available data, and a supervisor can know the progress of his team regarding a particular deal.
5. Cloud App Integration
With the arrival of cloud computing technology, sales force automation has become very convenient and easy to use. It has benefited many small as well as large businesses. Not only is it affordable, but it can connect various departments centrally to provide clear and complete information to everyone. Cloud app integration also allows automating the flow of data between different departments and different systems, which ultimately ends up creating more efficiency in processes and thereby increasing productivity and saving time.
Apart from automating the administrative procedures, you can also create a workflow for related manual processes. Cloud is also useful in tracking the sales numbers daily, and since all of the information is stored on the cloud, even the higher management and directors can access the information and understand the status of sales.
6. SFA customization
Customization is yet another feature as well as the advantage of this force automation. It can be customized according to the requirement of different companies and can be accessed via tablets, laptops or smartphones as is required.
For example, it is used by Pharma Sales reps or for the collection of gas meter readings. SFA can be customized to fulfill your job requirements.
Functions of Sales Force Automation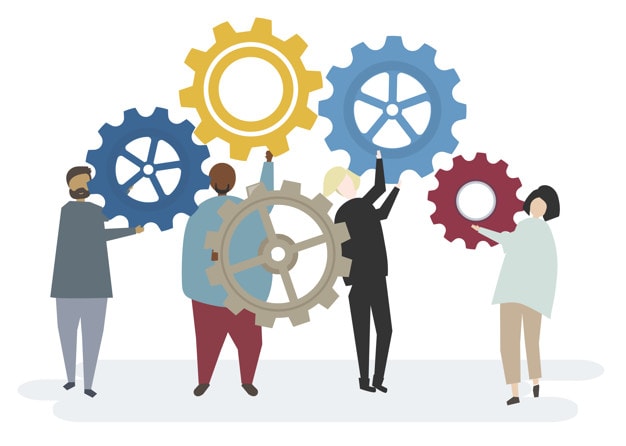 Account Management: With the help of SalesForce automation software, managers, as well as salespeople, can get a snapshot of the complete business scenario, especially the part of Customer Relationship. It includes but is not limited to Customers' personal details, past contacts, nature of the discussion, orders and order status, etc.
Contact Management: It is also useful to refer the contact details of customers like Email Id, phone number, address, etc. and can be used to updating, tracking appointments.
Document Management: it is also helpful to manage product lists, specifications, manuals, brochures, etc.
Event Management: SFA software helps in the management of events such as Conferences, sponsored events, trade shows, seminars, meetings, webinars etc. The events can be with customers or internal employees.
Incentive Management: This function is used by sales managers and supervisors to reward the salespeople for their achievements and conversions. It is automated and linked directly to the payroll management system so that automatic payments are made.
Contract Management: There could be multiple contracts done with the customers in the past, and for a newly joined employee, it would not be straightforward to know. With contract management, all the records of past contracts as well as the contracts themselves can be stored and accessed.
Lead and Opportunity Management: Lead and opportunity management helps the business to create a new lead as well as manage the existing and create new opportunities.
Product Encyclopedia: SFA software helps with an electronic encyclopedia of products and has data regarding the product names, pictures, model numbers and any other technical information that may be required by salespeople for discussion with customers.
Quotation Management: The software helps the sales teams to create, edit and finalize as well as manage sales quotations for customers.
Sales Visualization and Prediction: It assists the users with creating a 3D model of the product and helps the salesperson to manage sales forecast figures.
Advantages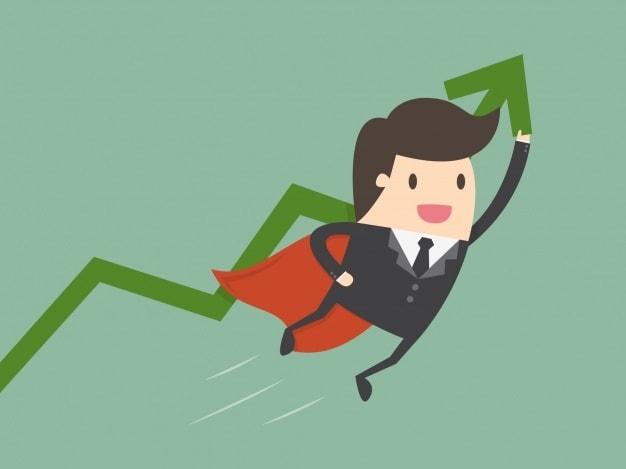 For Salespeople: With the help of SFA, salespeople can manage more opportunities effectively with reduced administrative work, they can have a short sales cycle and have ease of tracking sales cycle.
For Vendors: They can have better relationships with customers, improved staff productivity and high business revenue.
For the Managers and Supervisors: The managers can track increased sales productivity easily and manage the reporting from the employees.
For Business: Businesses can have improved customer relations, they can handle the sales cycle and get a clear picture of customer management status, take steps based on SFA to increase revenue and enhance market share and track employee productivity.
Liked this post? Check out the complete series on Sales