The largest energy company operate in upstream business – deals in natural gas, deep water, shale & tight resources and exploration; a downstream and chemical business which deals in refining, mining and chemical manufacturing.
It explores, produces and transport crude oil and natural gas; refine, market and distribute lubricants and fuels;  manufacture, sell and distribute petrochemicals & it's by-products.
Segmentation, targeting, positioning in the Marketing strategy of Chevron-
Chevron Corporation is a highly specialised company operating in oil & gas industry. It uses geographic and psychographic segmentation strategies for its products meant for B2B segments while for its retail products segment it uses demographic in addition to other segmentation strategies.
Differentiating targeting strategies is used by Chevron for marketing its products and services.
Positioning helps in understanding where the brand stands in mind of the consumer as compared to the peer brands. Chevron uses value based and user–benefit based positioning strategies.
Marketing mix – Here is the Marketing mix of Chevron.
SWOT analysis – Here is the SWOT analysis of Chevron.
Mission- "Not Available"
Vision- "To be the global energy company one which is admired for its people, partnership, processes and performance"
Tagline-" Getting results the right way".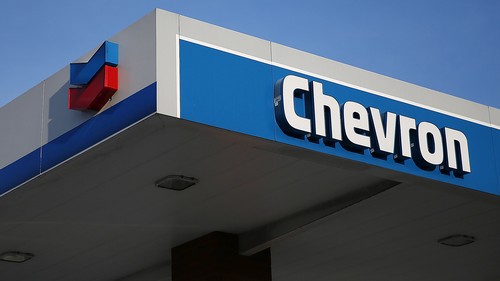 Competitive advantage in the Marketing strategy of Chevron-
Technology integration: Its technology centres in United States, United Kingdom & Australia established by its IT wing which consists of 3 companies namely Chevron information technology, Chevron energy and Chevron technology ventures is helping the group as a whole in optimizing its business operations, enhancing its infrastructure services and providing strategic research inputs to its businesses globally.
Operational Excellence: It follows a systematic approach for different business processes so that to make the disciplined decisions, get the results on time safely. It follows several performance measurement metrics such as total stockholder return, days away from work-rate, spills volume etc. These metrics help the company to achieve superior results in environmental performance, health, personal & process safety, reliability, and efficiency.
BCG Matrix in the Marketing strategy of Chevron-
Its upstream business produces crude and natural gas and in the year 2015, there is 2% increase in oil-equivalent production i.e.  2.65 million Barrels per day. While it's downstream business operating in petrochemicals and marketing of its by-products processed 1.75 million barrels of crude oil per day (2015 data). Both are its business segments are Stars in the BCG matrix.
Distribution strategy in the Marketing strategy of Chevron-
Founded in 1879 Chevron corporation invest heavily in its people resources and operational excellence. It has 11 refineries operating, manufacturing and selling & transporting premium base oils, fuels and lubricants under the Chevron, Texaco and Caltex brands. These products are sold through a distribution network of 14000+ retail stations which also includes those of affiliated companies.
Brand equity in the strategy of Chevron-
Chevron Corporation is the well-known name in the energy and oil industry. It was ranked 28th in the global 2000 list of Forbes with brand being valued at $ 192.3 billion (Market capitalization method)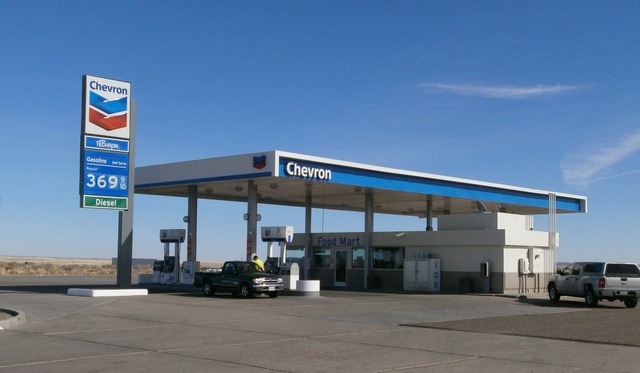 Competitive analysis in the Marketing strategy of Chevron-
The oil and energy exploration companies are facing various blockades due to slump in the Oil & petrochemical prices because of the development of alternative fuels & substitute energies which are making it difficult for the companies to operate and sustain.
Chevron competes with companies like Exxon mobile, British Petroleum and Valero energy in one or more segments of its business.
Due to shrinking margins as a result of higher depreciation expenses and lower earnings in the upstream business, Chevron has started cutting jobs, reducing capital spending and selling some of its assets recent ones are $ 3 billion geothermal assets (Nov;2016 data) acquired by Indonesia's Philippine group.
Market analysis in the Marketing strategy of Chevron-
Rapid industrialisation in the developing nations, fluctuating crude oil prices, promotion of renewable sources of energy, changing government regulations, high infrastructure cost involved in energy exploration and distribution are some of the factors that affect the companies in this industry. 
Customer analysis in the Marketing strategy of Chevron-
A customer of Chevron are companies from varied sectors/industries and the government organisations operating globally.
In retail segments, a customer of Chevron are the households, vehicle owners and customers from all age groups depending on the kind of product they want to have.
Liked this post? Check out the complete series on Strategies