Paypal was established in 1998 and it became wholly owned subsidiary of eBay in the year 2002 but in the year 2015, Paypal Holdings Ltd. became an independent entity. As of December 2016, it has 197 mn active customer accounts in which 15 mn are merchant accounts.
Operating in more than 200 countries and in more than 25 currencies, the American company is a technology-based company operating as online payments system as compared to traditional paper-based model for money transfers using electronic platforms.
Segmentation, targeting, positioning in the Marketing strategy of Paypal –
Segmentation helps in grouping the market in smaller groups having same or similar taste/ preferences/ choices. Paypal uses psychographic and demographic segmentation strategy to target different customer segments.
Differentiating targeting strategy has been used by Paypal to address the changing needs of the customers.
It uses product class positioning strategy in order to create appropriate brand visibility in the different markets globally.
Marketing mix – Here is the Marketing mix of Paypal.
SWOT analysis – Here is the SWOT analysis of Paypal.
Mission- "Build the web's most convenient, secure, cost-effective payment solution, build the web's most convenient, secure, cost-effective payment solution"
Vision- "Democratize financial services"
Tagline-"There's a New Money in Town; Paypal is New Money".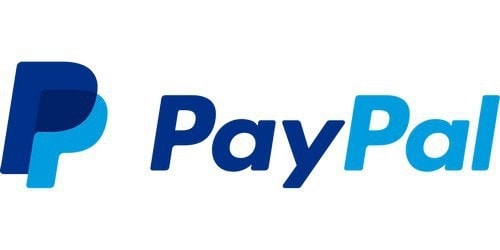 Competitive advantage in the Marketing strategy of Paypal –
Unique Platform: It offers two-sided unique platform providing an end-to-end unique interface which helps the consumers and merchants in doing digital and mobile transactions seamlessly and in a hassle-free manner.
Global Presence: Aggressively expanding its operations in more than 200 countries has helped the company is not only increasing its revenues but has also helped in improving its interface/ platform which is the result of its exposure in the developed /developing markets.
Business: It operates with more than 18,000 workforces globally which helped the company in processing the Total Payment volume of $359 billion as on December 2016 with 6.1 billion payment transactions.
BCG Matrix in the Marketing strategy of Paypal –
The Company operates in 2 businesses namely digital payment platform for consumers and merchants.
It serves both consumers and merchants which are linked together through a common platform for processing of payments, transactions thereby connecting millions of customers & merchants worldwide.
The payment solution capabilities built for both the parties are successful therefore both business segments are Stars in the BCG matrix. 
Distribution strategy in the Marketing strategy of Paypal –
Paypal has developed user interfaces that not only provides payment platform to both consumers and merchants but also help them in transaction processing, seamlessly and receive payments in different markets & networks globally.
It integrates Consumers digital wallet and merchant account to shorten the regional boundaries digitally.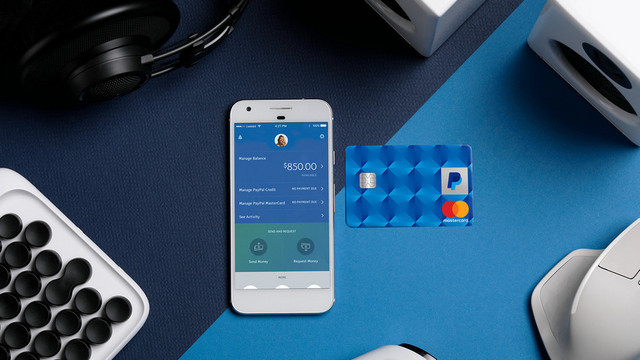 Brand equity in the Marketing strategy of Paypal –
Paypal has been ranked 380th in Forbes magazine list of global 2000 brands (as of May 2017) while it has been ranked 90 in the Interbrand 2016 list. The brand has been valued at $51.7 billion as of may 2017 (market capitalization value method) generating revenue of $10.79 billion. The brand is a pioneer in digital and mobile payments platform supporting both Consumer and Merchants.
Competitive analysis in the Marketing strategy of Paypal –
Paypal is facing competition from the various digital platform players as the global digital payment industry is very competitive.
Paypal competes in the digital payment industry based on the factors such as convenience of transactions, customer service, brand, user-friendly interface, ability to attract, retain and engage the parties through the platform or offerings etc.
Some of its competitors are ClearXchange, Apple Pay, Google wallet, Wepay, 2Checkout and other fin-tech firms.
Market analysis in the Marketing strategy of Paypal –
The digital payment space brings in a different set of challenges in both developed and developing nations which can be affecting the growth of the company. Factors such as increasing per capita income of the customers, literacy rate, migration of people, automation in the financial industry,  and the emergence of fin-tech firms, customers and merchants are finding it more convenient to use e-platforms and others mediums such as cards, POS etc.
Customer analysis in the Marketing strategy of Paypal- Customers of Paypal are the tech-savvy people who look for digital medium/ e-platforms for payment and receiving money from anywhere in the world.  It provides merchants / B2B firms with an end to end solutions for authorization, settlement and instant access to funds.
Liked this post? Check out the complete series on Strategies