Chevron Corporation is an American multinational company which the main line of business is in the energy sector. It was founded on June 19th, 1879 as Pacific Coast Oil Company and was later renamed as Chevron Corporation on June 23rd, 1984. It is headquartered out of California, US. It has operations in more than 180 countries.
Strengths in the SWOT Analysis of Chevron :
Brand Value: Chevron ranks at the 63rd position according to the Brand Finance report. Its brand value stands at $17.822 billion. It stands at the 5th largest company in the oil and sector in the world.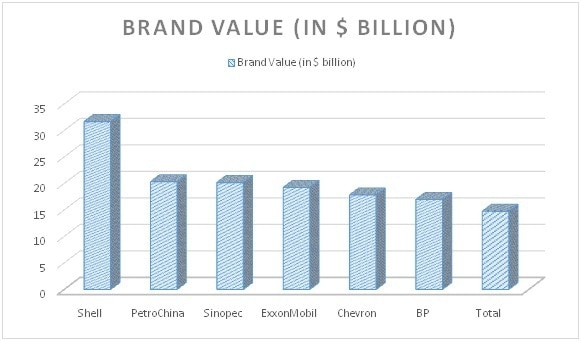 Complete integration: Chevron has the complete integration from producing, refining to selling products. This ensures the completion of the value chain process. It is present in every step of the way of the process right from obtaining crude to selling the finished products.
Product Portfolio: It has a vast product portfolio ranging from Additives, Aviation Fuel, Chemicals, Fuels, Lubricants, Marine and Base oils & Process oils.
Massive Geographic Presence: Chevron has a wide geographic presence around the globe. It has operations in more than 180 countries. Its major business is concentrated in countries like US, Nigeria, Congo, Angola, Sierra Leone, South Africa, China, Cambodia, Myanmar, Sudi Arabia, Russia, Denmark, Norway, Canada, Brazil, etc.
Oil and Gas Stockpile: As of FY 2015 Chevron has a total of 11.2 billion barrels of oil reserves and 29437 BcF of the natural gas reserve. As of FY 2015, Chevron has 48485 productive wells.
This high reserves with Chevron give it the edge to compete in the market and prove its high efficiency.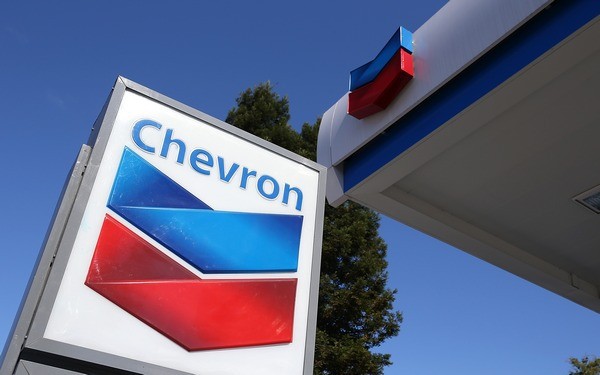 Weaknesses in the SWOT Analysis of Chevron :
Legal Issues: Chevron has been involved in a number of legal proceeding and unlawful actions. It has been fined by US Environmental Protection Agency (EPA), a civil investigation by Pennsylvania Department of Environmental Protection­ and the Occupational Safety & Health Administration of the US. It was also fined for violating laws as they had not reported excess emissions in the State of New Mexico. Such legal matter damage the brand image of the company.
Poor Financials: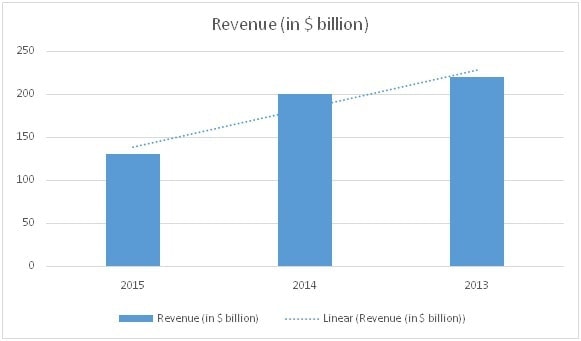 Increase in Debt: The total debt and capital lease obligations were $38.6 billion as of December 2015 up from $27.8 billion from FY 2014.
Opportunities in the SWOT Analysis of Chevron :
Rising Demand: The demand for natural gas is expected to increase. This could mean a huge opportunity from Chevron to tap into this. The current demand in the US is 76.5 billion cubic feet per day and is expected to rise to 77.4 billion cubic feet per day by 2017.
Renewable Energy Market: The renewable energy is the future. Most of the companies are looking at this lucrative option. Chevron already has a head start as it operates a renewable facility in California, New Mexico and Wyoming. It is currently one of the leading producers of geothermal energy.
Long-term Agreements: Chevron has made some long-term deals with China Huadian Green Energy Company, deals for Chevron Oronite and few exploration deals. This is going to provide a strong footing to Chevron in the long run.
Threats in the SWOT Analysis of Chevron :
Regulations: Government and environmental laws are becoming more and more stringent. The issues regarding the environment, pollution, global warming can cause a huge difficulty for the company's operations.
Economic Crisis: The falling oil prices in the world market led to many countries cut oil imports. This had caused Chevron a huge loss. If such instability in the market continues it might damage the company's financials.
Natural Causes: Any unwanted natural disaster can destroy a pipeline, oil rigs, etc. This is a big worry factor for the company.
Liked this post? Check out the complete series on SWOT