Perodua Automobiles which is the abbreviated version of Perusahaan Otomobil Kedua Sendirian Berhad is the second largest automaker of Malaysia. The company launched its operations for the first time in 1994 by introducing its car Perodua Kancil which went on to become one of Malaysia's top-selling brands of all times.
Ever since then the company has had many successful brands like Perodua Bezza, Perodua Viva, and Perodua Kembara. With a production capacity of 3,50,000 units per annum, Perodua has sold around 3 million vehicles since its inception in the year 1994. The company has recorded an annual turnover of RM 682 million in the year 2016 and has around 10,000 employees.
The company has a futuristic vision and it plans to 700 million USD into expansion and setting up new manufacturing facilities over the next decade. Perodua along with other companies both of which are Japanese in origin namely  Daihatsu Motor Co. Ltd. and Mitsui & Co. Ltd set up a joint venture to form the Perodua Auto Corporation. The manufacturing operations of the Perodua Group is currently controlled completely by PCSB.
Strengths in The SWOT analysis of Perodua
Strengths are defined as what each business does best in its gamut of operations which can give it an upper hand over its competitors. The following are the strengths of Perodua:
Product Portfolio: In a matter of just a few years Perodua has been able to create significant presence in various categories of cars such as sedans – Perodua Bezza, SUV Perodua Alza, energy efficient hatchbacks Perodua Axia and crossovers like Perodua Myvi.
Focus on small cars: Though Perodua currently has cars in all segments their prime focus has always been small cars and they have proven expertise and high customer goodwill in the small car's market. Currently, the company is amongst the largest players in the small car's market.
Japanese Tie-ups.: One of the biggest strengths of Perodua is the synergy it has with Daihatsu and Mitsui because of which it has been able to successfully adapt to Japanese manufacturing principles which are all about discipline and efficiency.
Workplace systems: Perodua follows the 5 S system in workplace organization which in turn ensures that people are happy at the workplace and that there is high levels of harmony there. The leaders lead by example and there is a culture of participation everywhere right from the topmost level to the bottom.
Innovation: Perodua Automobiles has always tried to be different while adhering to conventional norms in design and styling of their cars. The company also has huge investments in alternate energy vehicle options such as hybrid cars, hydrogen cell powered cars, electric cars, and plug-in hybrids.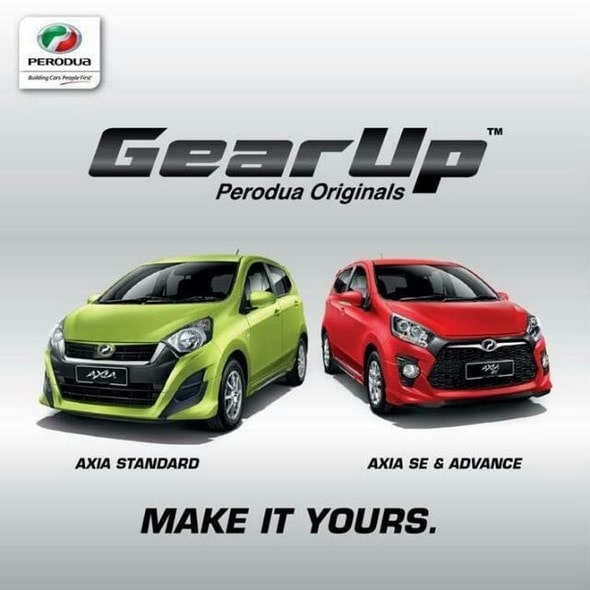 Weaknesses in The SWOT analysis of Perodua
Weaknesses are used to refer to areas where the business or the brand needs improvement. Some of the key weaknesses of Perodua are:
Poor reach: Perodua has primarily been focusing on Malaysia and other parts of Southeast Asia and Japan and has been fairly successful in all these markets especially in the small cars segments. It is high time that they looked beyond these regions.
Quality Issues: The company has faced some negative publicity recently especially on social media for the axle failure of their vehicles Myvi and Alza both of which have been attributed to inadequate quality checks.
Excessive dependence of Japanese counterparts: Toyota owns a 51 % stake in Daihatsu which is the Japanese partner of Perodua. The company looks up to Toyota thus for many manufacturing-related support activities which in turn affects its independence drastically.
Opportunities in The SWOT analysis of Perodua
Opportunities refer to those avenues in the environment that surrounds the business on which it can capitalize to increase its returns. Some of the opportunities include:
Market potential: The company is currently a market leader in small cars in Malaysia and many of their models in that segment can gain popularity in markets like India where there is a huge demand for small cars. The company needs to focus on such markets.
Better roads: Many of the developing economies are trying to improve infrastructure through better roads. There is also an increased focus on connecting cities through national and superhighways drawing inspiration from the West. This will also see an increase in the demand for bigger cars like sedans.
Change of trends: The growing number of dual-income households, the increase in urban migration, more women drivers on the road etc will all create a positive impact on car sales. The company has always focused on families who need a second car – a demand which is likely to increase in cities in the next decade.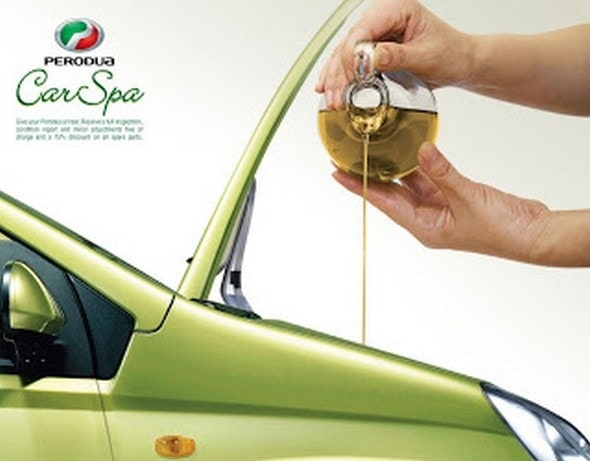 Threats in The SWOT analysis of Perodua
Threats are those factors in the environment which can be detrimental to the growth of the business. Some of the threats include:
Competition: There is high competition in the car's market in Asia. The main rivals of the company are Proton, Honda, and Nissan.
Depreciation of currency: The depreciation of the ringgit will impact Perodus since the company imports in dollar and yen. In the long run, they may need to cut their costs drastically to compete again the depreciation.
Liked this post? Check out these detailed articles on
Topic of SWOT of Brands
Alternatively, check out the Marketing91 Academy, which provides you access to 10+ marketing courses and 100s of Case studies.