Horlicks is a malted energy drink product and comes from the armoury of GlaxoSmithKline (GSK) Consumer health products. Horlicks has high market share in countries like India and UK and has high penetration in those markets. Currently, it is present in about 13 countries which include: UK, India, Pakistan, Malaysia, Australia and New Zealand etc.
Strengths in the SWOT Analysis of Horlicks :
Strong Distribution Network: Horlicks is driven by the strong distribution network of GSK which helps it penetrate the market and reach out to urban as well as rural consumers.
Strong Market Share in countries present: Horlicks is the leading player in the category in countries like UK and India wherein Horlicks enjoy over 45% of market share. Such strong market share provides high revenue and cash flow for the company.
Multiple offering according to target group: Horlicks has different products for different target groups. Horlicks has offerings for Kids, mothers and women. This increases its customer base and also strategically helps Horlicks.
Multiple variants: Horlicks offers multiple variants which also target different segments. Its offerings vary geographically, for example, it has a special Badam Kesar (Almond-Saffron) offering for the Indian market.
GSK as a parent company: Horlicks comes from the armory of GSK consumer products. GSK supports the brand in its distribution and also provides strong financial support.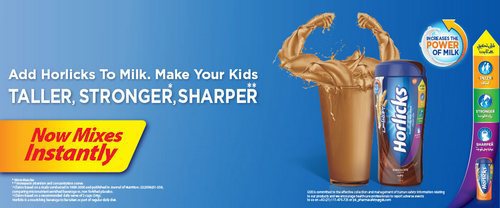 Weaknesses in the SWOT Analysis of Horlicks :
Low global presence: Horlicks has the low presence worldwide being present in only 13 countries. It is concentrated only on its present markets and loses out on opportunities in other markets.
Over dependent on some countries: Horlicks has a high presence in countries like India and UK which contribute a major part of its revenue. This shows that Horlicks is over dependent on these countries and any economic, political or social change in these countries can affect Horlicks and its business.
Opportunities in the SWOT Analysis of Horlicks :
Global Expansion: Horlicks should look for expanding in countries in Europe and America especially in countries where GSK products are highly penetrated. This can help increase revenue and expand the customer base.
Increase penetration in emerging Markets: The consumption pattern in emerging economies is changing. With changing lifestyle and increased disposable incomes, emerging economies bring opportunities for the company to expand in the future.
Product line expansion: Horlicks has been able to garner trust from children and their mothers. This can help Horlicks bring out new health-centric products. Horlicks can take advantage of its image to bring out new products which can help increase revenue.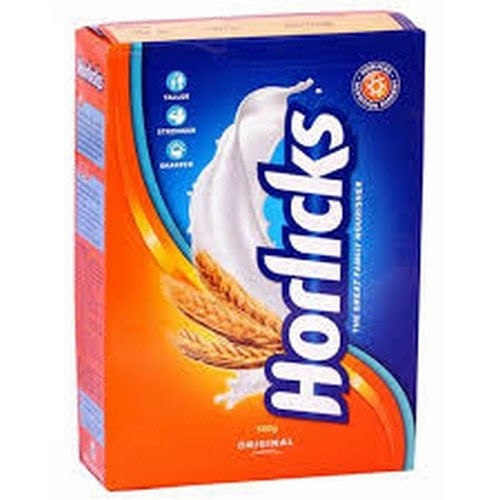 Threats in the SWOT Analysis of Horlicks :
Intense competition: Horlicks has to face strong competition from the likes of Cadbury's Bournvita, Milo, Complan and Maltova. Intense competition affects market share and revenue.
Other Nutrition Drinks: There is a threat of consumers moving from malted drinks products to other healthy nutrition drinks like natural or packaged juices, processed milk etc.
Cannibalization: Boost is one product that GSK offers in the same category especially targeting kids who love chocolate flavor. Boost cannibalises the market of Horlicks.
Liked this post? Check out the complete series on SWOT