Strengths in the SWOT analysis of Adlabs
• Fame Adlabs is the pioneer of multiplex theaters in India. Weekend specialty food counters serve delicacies that are a blend of Indian and Western snacks and mini-meals. Discounts at various restaurants with unique promotional offers are constantly made available.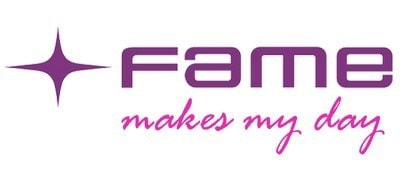 • Site administration : This is used to update cinema schedules for a particular week, and initiate and close online ticket booking for a particular movie. Also, the information layout of the web site can be altered dynamically, according to priority. Adlabs has a call centre open for all 7 days of the week ,home delivery services are also provided by the company
• Movie schedule : Users can view a movie schedule for an entire week, and also the 'next change' films of Fame Cinemas, for which online ticket booking is available. Weekly schedules of films are delivered to registered users via e-mail.
• Customer profiles : The web site has a facility to capture data on users' personal preferences related to films. Based on this information, selective information on films can be sent to users, who have registered at the web site via e-mail.
Weaknesses in the SWOT analysis of Adlabs
• Alternate mediums like CD, DVD are become popular making the business unattractive. This is more specially because of the pirated version of the movies are easily avaliable at a low price
•Adlabs seems to have made the mistake of not aiming to aggressively grow its customer base beyond Sector V. Also, the Adlabs brand does not have instant recall in eastern India.
• Success of theatres are movie specific and this can tilt towards failure with poor movie scripts.
Opportunities in the SWOT analysis of Adlabs
• There is a big demand for theatres across the country given the poor quality currently in existance across places. Also, most theatres are willing to open in Sec B and C cities and move into small towns too. Fame has total of 18 properties with 68 Screens now
operational, with presence in 10 cities
• With nearly a 100 multiplexes coming up in the country, the market is now ready for international films in a big way.
• Removal of entertainment tax benefits can risk profitabilty if lower pricing power is not passed to the customer.
Threats in the SWOT analysis of Adlabs
• Existing competition is with Cinemax, Inox, PVR cinemas and Shringar. Given this level of competition, efficiency or utilization rate is one of the key parameters for success.
There is no strong pricing power with any of these competitors. Given, that they can't reduce the price to a 'non multiplex' rate, the downside pricing to increase volumes is lost too. Also, the competitors are expanding very aggressively. Incase, they are represented in most areas, specially in prime areas, that adlabs is operating, this can lead to loss of business
• National multiplex chains like PVR, Inox, Cinemax, Fame, Fun and Adlabs are had a combined net loss of Rs 30-35 crore for the first quarter of 2009-10, due to the two-month long deadlock between Bollywood producers and film exhibitors in April and May. In future any such deadlock can affect the revenue.
Liked this post? Check out the complete series on SWOT