A Call to action, in simple words, can be a line of text, image or a button which urge the user or viewer to take an immediate action. A CTA (Call to action) is a final instruction to the users. CTAs or Call to Actions is generally used in marketing strategies to make the user perform a desired or specific action.
Here, the desired action can be anything like filling out a contact form, registration for a webinar, newsletter sign up, the trial of any product or service sign up, download a PDF or anything else which requires a user to complete a certain action. The simplest example of a CTA is "Buy now!".

Example of a Call to action
A Call to action can be used to generate leads or sales depending on where it is used. Call to actions are now a very crucial part of every online marketing campaign or advertisements. Advertisements and campaigns are considered incomplete without a CTA. Almost all marketing content must have a well-crafted CTA engineered to drive action.
Understanding Call to Action deeply:
The one and only goal of any CTA is to make your user do what you want him to do. Meaning, if you want to collect email addresses of your visitors, then you may use a CTA like "Subscribe Now!" or "Click here to Sign Up", and when your visitors click on these CTAs, you will get their email addresses.

Or if you just launched a new store and now you want orders for the products you are providing, you may use a CTA like "Click here to place your order" or "Contact us now". You can either use a line of text or a button as your CTA but mostly buttons are used as they convert well as compared to text CTAs.
Call to actions must be designed in a way that, maximum information can be conveyed but in minimum words. Use words that let your visitors know exactly what you want them to do. That way, you will get more conversions easily.
And just so you know the importance of any call to action, Google tested 40 different shades of blue which was shown randomly to each 2.5% of its visitors and then Google picked the color which earned the most clicks. So, that was how the blue color you see in the Google page and Google Mail was chosen.
Purpose of Call to Actions
There are two main goals of any Call to action:
First, to tell the users what they have to do
And, second, to give them the motivation to do what you want them to do.
And a good Call to action must have an eye-catching design, words that motivate people to take action immediately and a clear value proposition.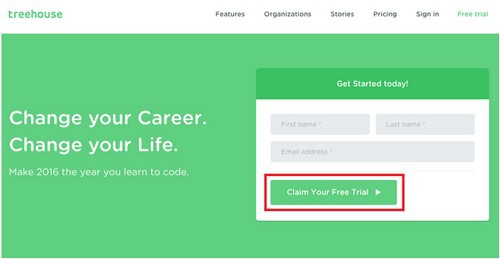 So, whether you are looking to build your email list, get people to try your new product or you just want to expand your social media following, you need Call to actions. And to design a high converting CTA, offer something extra to the users, use white space and bright colors (red, yellow or orange).
Now, let's discuss some examples of CTAs so that you can understand what a good Call to action is.
Examples of Call to Actions:
If you are just starting out with Call to actions or even if you have experience with creating CTAs, it's always good to draw some inspiration from the best performing CTAs of the industry.
Tip: It's good to use a sense of urgency in your CTA so that it can motivate the users to take action immediately (for example: "Limited time offer").
1) WordStream

The homepage of WordStream is designed in all blue colors and the Call to action is of bright orange color. This makes the CTA stand out against the all-blue site and orange color persuades the users to take an immediate action. Also, by offering something for free, can really help in increasing the conversions as we humans just love free things.
Tip: Use "My" instead of "Your" in your Call to actions wherever possible. It has been observed in many tests that 'My' has a very positive effect on conversion rates. Unbounce changed the phrase of a Call to action on a PPC (Pay-per-click) page and that resulted in 90% increase in click-through rate.
 2) StudioPress

A big mistake done by many of those who design their CTAs for the first time is no or very less contrast between the Call to action and the page background. There should be a significant amount of contrast between the Call to action and the page itself.
Notice how Studiopress uses a dark blue colored Call to action on a white background making it easier for their users by giving them only one option and commanding the user's attention. The CTA text is very simple, concise and a targeted Call to action converts around 42% more visitors into leads than a basic CTA
3) Amazon Music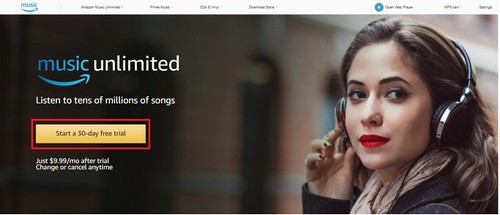 The best Call to actions are very clear and specific at the same time. A sense of urgency packed with a CTA can really help in converting the users into customers.
Amazon music features a very simple but bold Call to action with a very clear message, "Start a 30-day free trial". Showing a relevant image with a Call to action helps the users to visualize about what the product or service is and it makes the Call to action much more inviting. The yellow color makes their CTA stand out against the relatively dark background.
4) Kissmetrics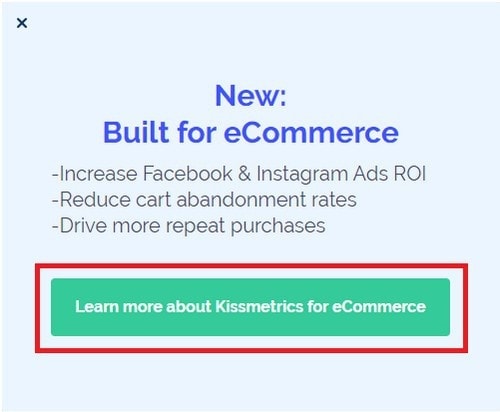 This Call to action by Kissmetrics is another good example of effective CTA positioning. This is a pop up based CTA and it prompts the user to learn more about Kissmetrics products. Although a more bright color can be used as a dark color CTA over a light colored background always convert well, this is a good example of how you can use a CTA in pop-ups..
5) Hotjar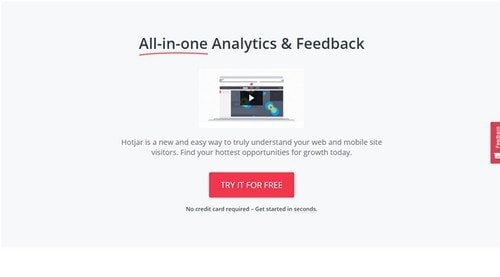 Hotjar uses a very bold CTA with emphasizing on the word "Free" and the "No credit card required" text at the bottom of this CTA makes it very clear that the user can use the trial without giving any personal information. These Call to actions converts more as users know what will happen in the next step. This removes the hesitation of the user and the bright color (red) grabs the users attention and forces them to take an immediate action.
Tip: Although red means stop or danger, if used smartly in Call to actions, it can significantly increase the conversions. Many tests have been conducted and almost every time, red-colored CTA outperformed other colors.
Topic of Digital Marketing
Alternatively, check out the Marketing91 Academy, which provides you access to 10+ marketing courses and 100s of Case studies.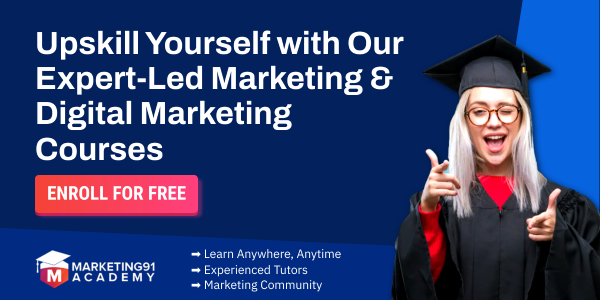 Liked this post? Check out these detailed articles on